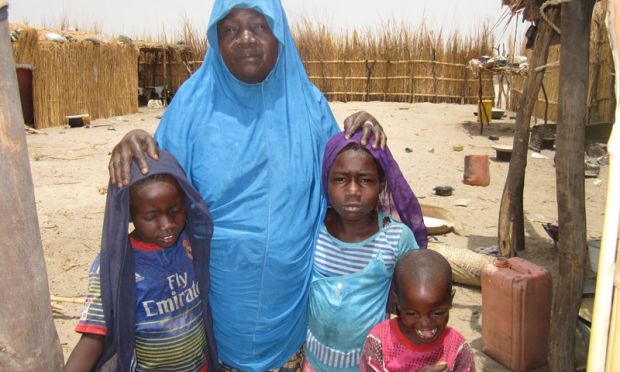 Over the past months, Boko Haram raids and rampant insecurity have caused widespread suffering, trauma and displacement in Lake Chad region as thousands of people have fled to live as refugees in Chad and Niger. Hunger and malnutrition continue to threaten thousands of lives.
Forty-year-old Awa used to be a happy mother with seven children. She arrived in the village of Selia in northern Chad as a displaced person with only three of her children.
"I fled the attacks of Boko Haram in Kaïga, Chad and found refuge here with three of my children."
"Back in my village, insecurity was rampant. When escaping for my life, I lost four of my children. They were caught and killed by Boko Haram."
"With much difficulty, I made it here [in Selia] where my family and I were welcomed and given a shelter".
"The community members have been very supportive but we are still not able to eat as well as we used to. There is not enough food for all of us".
Like Awa, over 10 million people are in need of humanitarian assistance. Across the Lake Chad Basin region, food insecurity has increased dramatically.
Many of these people are internally displaced persons from the islands and villages in the Lake Chad basin. They either fled by themselves or were moved by the government as a protective measure against Boko Haram's attacks.
Leaving their villages meant losing all they had especially their livelihoods. There is no alternative means of making a living currently open to them where they have relocated.
"At this pace, I am afraid that my children can get sick. It pains me to see them hungry," Awa said.
Food assistance saves lives by addressing the most dire and immediate forms of food insecurity, while enhancing livelihoods, improving health, and empowering communities to become self-reliant.
Please support World Vision's vital work and give to the Lake Chad Basin emergency appeal.