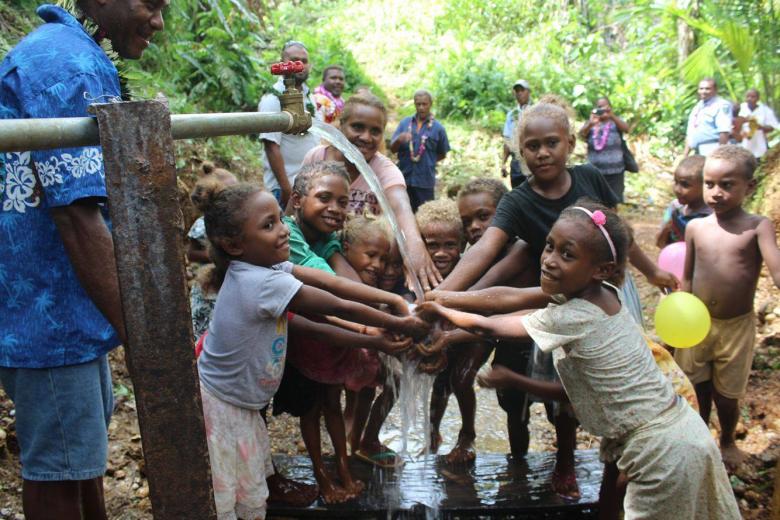 Safe, fresh and clean water for Tabagwao Community
Friday, July 15, 2016
The people of Tabagwao Community in East Malaita Solomon Islands now have safe, fresh and clean drinking water.
A Spring Box water source was handed over to the community as part of a World Vision New Zealand and World Vision Solomon Islands project. The aim of the project was to support East Malaitan communities affected by El Nino. The 2016 El Nino event caused serious drought for many communities in the Solomon Islands, severely affecting their water supply.
"This spring box water source will help the men, women and the children of this Community have accesses to quality and clean drinking water and also to help us to enjoyed drinking, washing and cooking," said community member Martin Tege.
The new water is located at the centre of the community, providing a safe and easy access to water.
"In the past our great grand fathers and mothers lives were very hard. They did not have access to water supply or support from organisations like World Vision."
The ceremony was attended by officials from the Malaita Provincial Government; World Vision and community members were on hand to mark the handover.
This programme is funded by New Zealand Ministry of Foreign Affairs and Trade, and World Vision New Zealand and implemented by World Vision Solomon Islands.
Story by William Ekotani