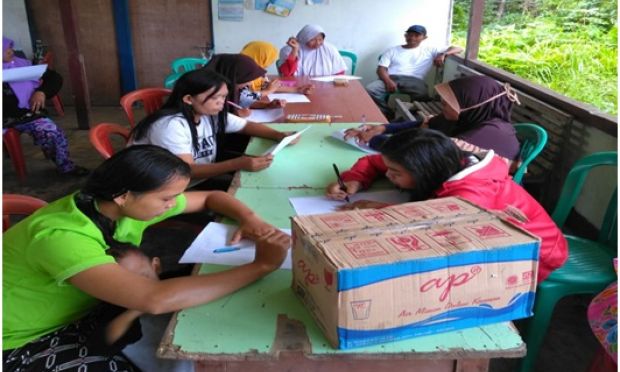 Being a parent of Diaz (5yo) is a blessing for Sri Mulyani. She always wants to give the best thing for Diaz and her family.
She is a head of Sidodadi Sub-village. She spends her daily activities to manage the administration at Sidodadi Sub-village and delivering her child to school and pick him back from school. As a head of sub-village, Sri has known each other to Wahana Visi Indonesia (WVI). She also get involved with some WVI's activities.
One day, Sri joined the group of the parenting class at Kartini Kindergarten. The parenting class was initiated by Wahana Visi Indonesia. She really excited to know more about parenting there.
"Ladies and gentleman, today is a special day, we are gonna learn about your children. Now I am gonna introduce WVI as your facilitator," said Rini as a teacher of Kartini Kindergarten when opened the class.
Not only Sri, another parent also joined the class. All of them got the pre-test to know more about children and parent engagement. They also learned about the growth and children development.
Sri was really happy to learn about parenting. She claimed herself become smarter than before.
"I usually involved in WVI's activities as a committee and take care of the children directly. But this event is different. I join as a member and also a parent. I have just got the parenting material this time. I am really happy. I am sure that another parent also happy to know more about the children-parent thing," said her happily.
Written by Rodex Jordan SImangunsong, Development Facilitator of Melawi Sintang Operational Office Wahana Visi Indonesia