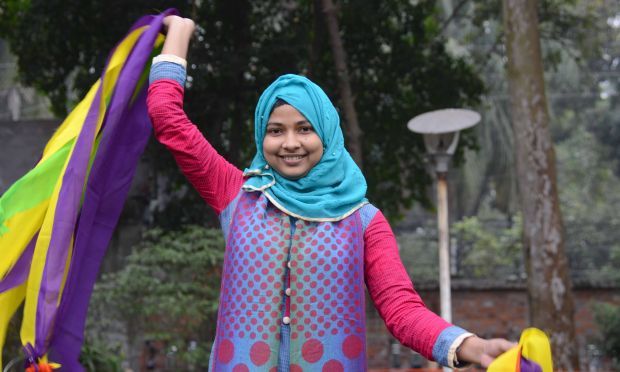 "I feel so proud when people give my reference as a successful girl among the villagers." says 24-year-old Nasima, who is now a role model and a change agent against child marriage in her community. As she sits alongside her parents and recounts her story she showed her boldness against child marriage. Now she is the pride of her community.
"She was only 14", said Nasima, "My father forced me to get married before completing school." Child marriage led her only sister choked her dream at her tender age." Nasima, 24, a former sponsored child of World Vision who has been able to escape from the same destiny is inspiration of many girls of her own community.
Nasima a girl from a remote village of Tangail district now lives in the Capital city, Dhaka by her own earning while taking preparation for fulfilling her long desired dream, to be a first class Government employee of this country. Though USD 76 that she earns by teaching is not sufficient to live a standard life in the fast running city, she is sometime sending money for her parents too.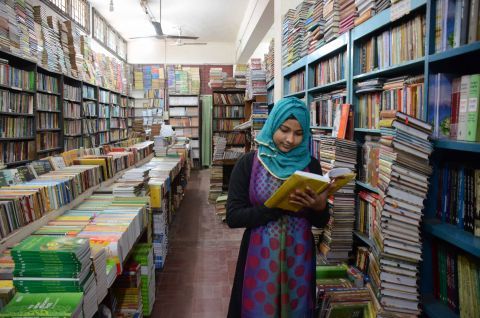 "Still I am facing challenge in terms of earning as my father is bound to stay home due to bone diseases." It's Nasima and her mother who hold the wheel of the family including education of two brothers and treatment cost of her father.
"They could not realize that a girl child also can bear her own as well as her family. They felt me kind of burden. So they tried to get rid of me as early as possible by forcing me to marriage. But I was strongly motivated not to be married at that time. I was determined that anyway I have to complete my study." Nasima continues, "I had a dream to be establish, self-earner by hook or cook. It led me today to be a graduate."
Nasima has just completed her graduation from Rajshahi University, one of the renowned public universities of the country. "I always said to my mother I would not need any money for schooling from you. Mainly World Vision played a big role behind. It gave my courage and inspired me to become bold," says Nasima with gratitude. She continues, "World Vision helped me to mold my dream. And it's economic support also was my strength. Moreover, I got stipend from school. As I was regular to school, as well as good in result my parents could no longer hinder my study at the midway."
"I am lucky that I could escape my own child marriage." says Nasima proudly. "The girls who are interested for higher study I will take responsibility of them." She added saying, "The role which World Vision played to support me, I will do the same for my community girls. That's my dream. I am grateful to World Vision for bringing hope in my life."