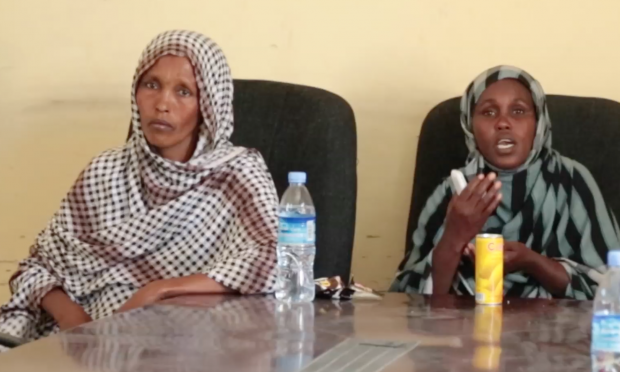 When I was given this assignment I was afraid at first. After all, I had heard of many stories about Somalia and lets say they were not very pleasant and almost frightening. But here I was, heading to this very place.
After boarding the plane to Somaliland, I must admit that the intensity of my prayers doubled. All my senses were aware of where I was headed to and my instinctive told me it was not as good as home. After all, they say 'home is best' and mine is not an exception. As a matter of fact, my colleagues who have gone there had given me stories that were now flashing across my mind. The news flashing my television screen at home and newspapers headlines had been heartbreaking. No wander, overtime I created a vague picture of Somaliland in my mind. But here I was already forty thousand feet above the ground and heading there. There was no turning back and I softly whispered, " Somaliland, here I come".
When the flight crew alerted us that we would be landing in five minutes, all my senses woke up again into reality of what was lying ahead of me. I started stealing glances at other passengers. They seemed somewhat relaxed and less concerned. For the first time, I looked intently and I was amazed to realize that the plane was full of people from all nationalities.
"Where were they going? What were they going to do there?" I wondered.
Luckily, the butterflies in my stomach settled. I was not alone. We all had an interest to get here and I was not an exception. I relaxed and thanked God when we had landed safely.
On arrival, I was welcomed by our staff and was warmly received in the team house with a glass of cold water and another of refreshing juice. I felt like I had been welcomed into one of Nairobi's private residences.
I relaxed and slowly started noting that the media reflection of suffering was somewhat not objective, there was good in Somaliland.
Time flies when one is in the field and soon I started to do what I went to do. My first assignment started with an introduction and familiarization of the SMS feedback mechanism, as presented by WV Somalia team. The system supports Humanitarian Accountability Programs that is embedded by World Vision, to ensure success of our programs implementation in a hostile context.
It is important to note that initially, the communities were not given a chance to own projects during the implementations of the projects in Somalia. This practice was noted in almost all humanitarian organizations present.
This called for humanitarian workers to come up with benchmarks borrowed from Humanitarian Accountability Partnership (HAP) that ensured that all humanitarian organizations adhere to it and follow its guidelines.
Some of these guidelines includecommunity consultation, community participation, feedback mechanism and information sharing.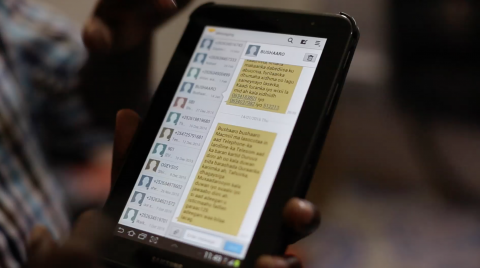 Consequently, World Vision Somaliland introduced SMS feedback mechanism in their programs to enhance community participation and involvement through which they would air their views and report any issues that they deemed unrealistic and unsustainable.
If SMS feedback mechanism has worked well here, I am sure it will work elsewhere, thanks to the major contribution from World Vision United Kingdom and system support implantation from SOMREP that has resulted into the success of this program.
All programs such as health and nutrition, WASH, education, livelihoods and many others have become more effective and efficient since the SMS feedback mechanism was introduced.
We learn everyday. I learnt a lot from this trip. In short, my maiden trip to Somalia was very satisfactory. I noticed that the logistical arrangements that make a field trip happen were really demanding but thanks to our dedicated and passionate staff all went well. Amazingly, the Internet connectivity in this office was pretty fast compared to services provided in other cities such as Nairobi. I returned back home more fulfilled, energized and ready to serve and offer my best and above all, my view of Somaliland has totally changed!