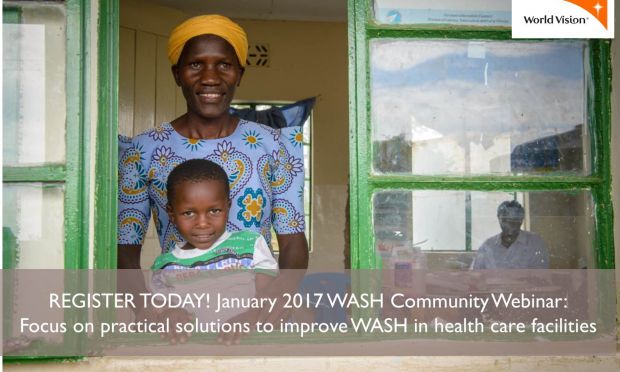 The lack of sufficient water, sanitation and hygiene (WASH) in health care facilities is a critical issue that has only recently come to prominence in WASH sector discussions. According to a 2015 World Health Organization report that analysed data on WASH in health care facilities in 54 low- and middle-income countries, "38% lack access to even rudimentary levels of water, 19% lack sanitation and 35% do not have water and soap for handwashing. When a higher level of service is factored in, the situation deteriorates significantly." Work is being done globally and with national governments to address this issue and improve WASH in health care facilities, but we are only at the beginning of this important piece of work.
Over the past year, World Vision has been working with Emory University's Center for Global Safe WASH to test and utilize their WASH Con Survey. This tool is a scorecard designed to assess conditions, infrastructure and resources for WASH in health care facilities (water supply, sanitation and handwashing facilities, cleaning routines and waste management). The assessment results assist health care facilities in prioritizing improvements. World Vision first used the tool in Zambia, and has recently completed an assessment of all the health care facilities in one entire district in Uganda.
On Tuesday, 17 January we hosted a webinar to learn more about practical uses for this tool. We were joined by Linsday Denny, Public Health Program Associate at Emory University, who gave us an overview of the tool and shared some perspective on how data from the tool can be used for improvement of WASH in health care facilities. We also heard from Emmanuel Opoki, WASH programme manager with WV Uganda, on what they learned through using the tool and their plan of action to improve WASH access in health care facilities.
LISTEN TO THE RECORDING TODAY.
Link to presentation by Emory University.