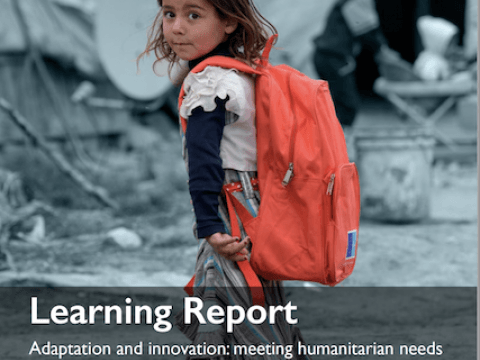 Innovation and Adaptation: meeting humanitarian needs in fragile and conflict contexts
Thursday, February 1, 2018
There is no simple roadmap for operating in fragile and conflict-affected contexts. The nature of these contexts requires constant learning, adaption and revision. And although contexts vary considerably, World Vision's experience across diverse geographies and situation has revealed a number of core lessons.
This Learning Report captures World Vision's learnings through real-time evaluations and case studies carried out in more than 10 fragile and conflict-affected contexts.
It includes examples of how World Vision adapts its programming to meet the needs of children in these contexts, including in South Sudan, the Central African Republic, the Kurdistan Region of the Republic of Iraq, Syria and Uganda.
The report also explores lessons learnt when operating in these fragile and conflict-affected contexts. Additionally, it highlights some of the core tools and approaches World Vision uses to ensure the organisation is grounded in conflict-sensitive and principled operations while being adaptable to the context.