Manzil - Reach Further – Reach More (April 01, 2008 to Sept, 2015):
Manzil project help reducing child labour and improve child well-being, protection, development and child rights awareness in the urban communities. Project enrols, out-of-school children into two Drop-in-Centres (DICs) and five Accelerated Learning centres. During their stay, these children are provided non-formal education, recreational activities, health check-ups, hygiene care, psychosocial support and life skills. After completing their education they are mainstreamed into formal education system.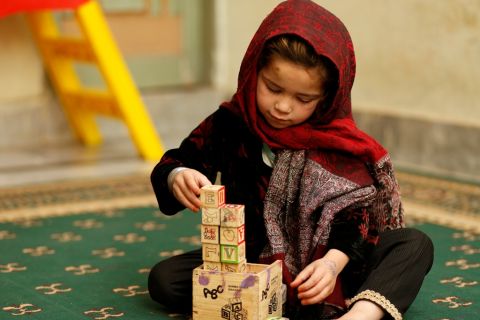 Project organizes, various vocational training courses for youth, so that they have the necessary skills to support their families through income generation. To provide a healthy environment to the mainstreamed children, the project also refurbishes existing Government schools, with proper water, sanitation and hygiene facilities.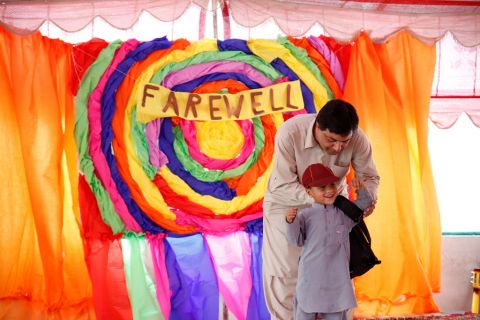 Key project achievements:
Project established two Drop-in-centres (DICs) for out-of-school children, ages between 05 and 11 years. 3,741 children (1,872 girls and 1,869 boys) were identified, enrolled and provided quality non-formal education in DICs from April 2008 till April 2015. Which made a significant improvement in their lives as majority of them left hazardous work and received education for their brighter future.
Established 5 Accelerated Learning Centers (ALCs) in government schools and enrolled 742 children (389 girls and 353 boys) ages between 12 to 18 years in the ALCs.
Project also supports 174 children, ages between 10 to 16 years in 5 NFBEs (Non Formal Basic Education) Centre.
Regular follow-up is done and provided on-job support to drop-out and irregular children in the NFBE and ALCs centers.
673 youth, (527 girls and 146 boys) completed vocational training courses in various trades i.e stitching, beautician, fine arts, stitching, plumber, computer mobile repairing, motorcycle repairing, domestic electrician and AC repairing. Youth have used learned skills to support their family through income generation.
350 parents/siblings completed 3 months stitching & embroidery and computer certificate courses. Under this initiative, these parents mainstreamed 57 children into formal schools.
A total of 4,483 registered children of DIC and ALC, received psychosocial support and health check-ups and hygiene corner facility. 392 children were referred to specialized institutions and hospitals.
3,741children (1,872 Girls and 1,869 boys) attended life skills trainings through sessions on protection, anger management, stress management, child protection, assertiveness and impulse control etc, which helped them to gain sense of achievement, self-esteem, healing guilt or shame and in becoming assertive.
Refurbished 11 schools, which benefitted 4,417 enrolled children.
Provided teaching kits and playing kits to 12 government schools.