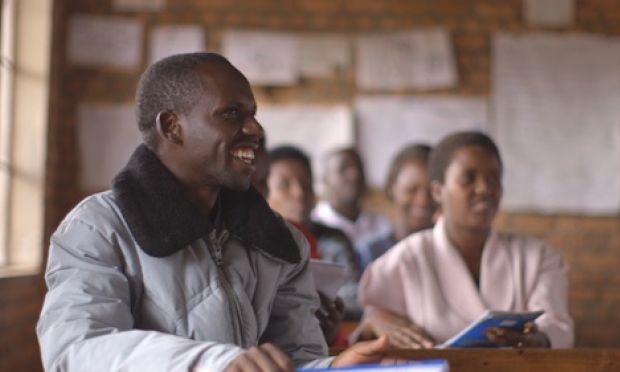 Teachers play a critical role in enabling students to learn to read in the early grades. However, not all teachers have the essential skills and knowledge required to effectively play this role. As one of the three primary components of Literacy Boost, teacher training is aimed at enhancing literacy instruction.
"The teacher is teaching us very well and he's very friendly. That makes me love school very much." - Anick, 7 years old, Cankuzo ADP, Burundi
Primary school teachers in Literacy Boost intervention schools are trained on how to teach the five core reading skills  - letter knowledge, phonemic awareness, reading fluency, vocabulary and reading comprehension -  using active learning approaches, assessment and adaptations for second language learners. Training is organised into nine sessions which equip teachers with useful tools and techniques to effectively teach children how to read. Each session is approximately four hours long, and organised in such a way that teachers are trained on a regular, scheduled basis. This enables teachers to slowly practice each individual skill in the classroom between training sessions over the course of the year. It also allows teachers to experience the strengths and weaknesses of each strategy.
Upon returning for the next training session, teachers are given the opportunity to discuss their successes and challenges with their peers. Teachers report that this approach is very helpful. It provides an opportunity to share strategies for overcoming the challenges in the classroom.
In Rwanda, teachers found the session on Phonemic Awareness particularly useful. Many of the teachers were not trained to teach this skill since it was not in the national curriculum at the time of their training. At one of their monthly training sessions, they were able to express that they now teach this skill with ease.
Children respond positively to well-trained teachers too. Seven year old Anick from Cankuzo ADP, Burundi, said of her Literacy Boost-trained teacher, "The teacher is teaching us very well and he's very friendly. That makes me love school very much."