Our Senior Leadership Team
Edward ('Eddy') Brown
National Director-Ethiopia

Edward has served for over 17 years in World Vision, taking on a variety of roles, both at National Office level and in WVUS. Most recently, over the past six years, he has served as the National Director for WV Zimbabwe.

Prior to Zimbabwe, Edward held roles as the Senior Director for HEA at WVUS; Chief of Party for the $250 million Consortium for Southern Africa Food Emergency; and WV HEA/Relief Director in Zimbabwe. Edward is currently working as a National Director of WV Ethiopia since April, 2016.

Edward has written numerous articles (World Vision Magazines, Foreign Policy Association, Slant Magazine, papers and successful proposals (including over $300 million total in funding from USAID, WFP and private donors). He published a book in 2008 titled "From The Forbidden Fruit to the Final Feast: Biblical References to Food in the Bible and What They Teach Us About God, Hunger and the Human Condition."

Edward is fluent in Portuguese and Spanish and is an avid traveler, and loves learning about cultures and history. He is currently pursuing a PhD at Oxford Centre for Mission Studies.
In 1998 Eddy graduated Magna Cum Laude with a Masters in International Affairs from Columbia University in New York City and was first in his 1996 class at the University of Maine with a B.A. in International Affairs, double majoring in Political Science and Cultural Anthropology. 
Edward is married to Sandra Marisa Guerra Carmelino Brown and has two daughters, Eliana and Elizabeth Grace. Edward and his wife have been involved in many ministries over the years, including current evangelical and humanitarian outreach through Avondale Christian Church in Harare. 
Elenie Mergia
Field & Sponsorship Management Division
 

Director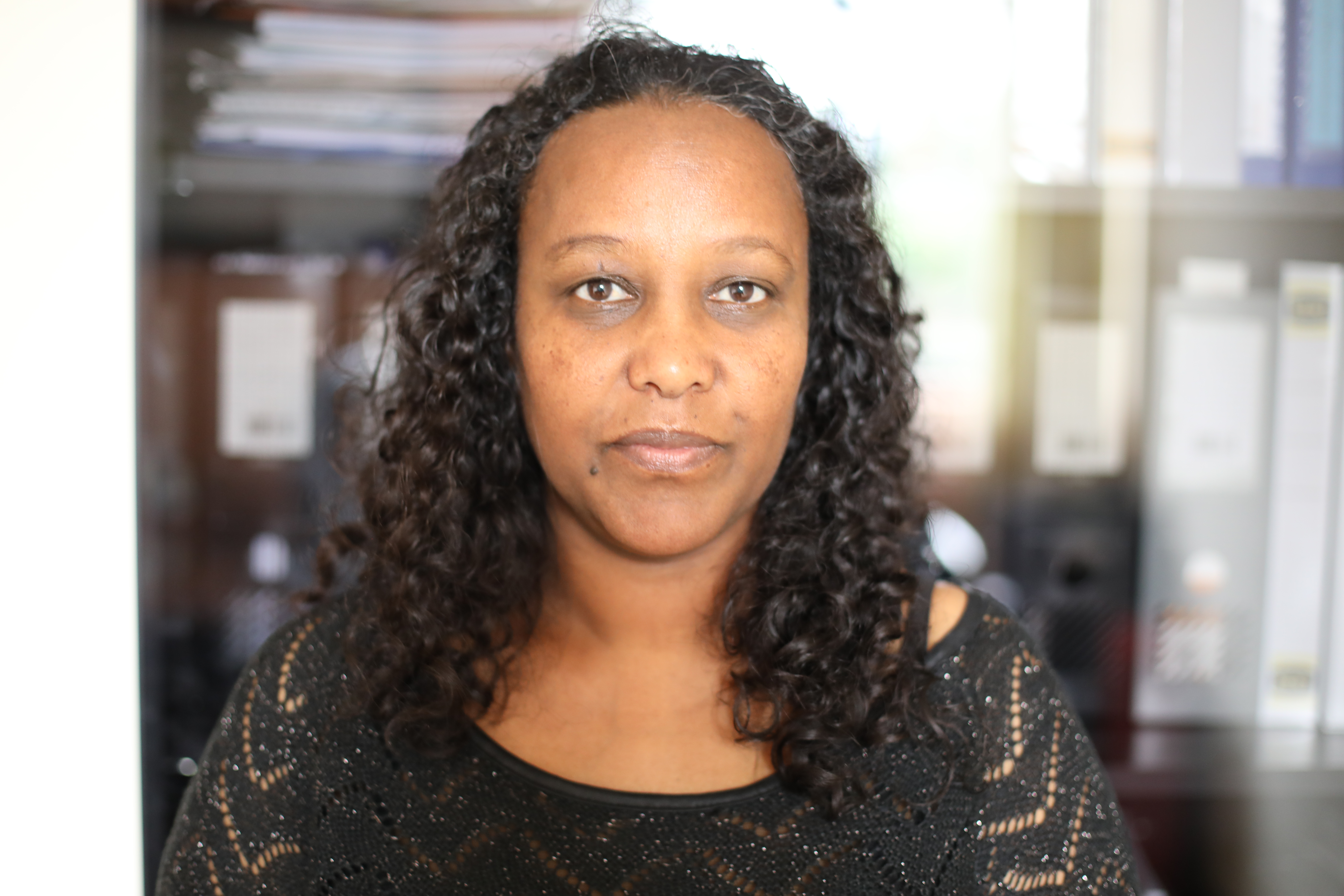 Eleni has joined World Vision Ethiopia in February 1998 after four years' experience in the Ministry of Agriculture. She joined as Agriculture Facilitator in one of the ADPs in the central part of Ethiopia – Tiya. She worked in various capacities and positions in the organization. As Assistance ADP Manager in Sodo ADP – southern Ethiopia, as ADP Manager in Ephrata ADP – northern Ethiopia, as Program Office Associate Director coordinating all Area Development Programs in the eastern part of the country, and as Livelihood Department Associate Director for the National Office. She came to Integrated Program Division in November 2012.
Eleni has BSc degree in Animal Production and Range Land Management from Hawassa University and MSc degree in Organizational Leadership from Eastern University of the United States.
She is married and a mother of four children and is Christian by faith.
Tigist Kelemework
Support Services Division Director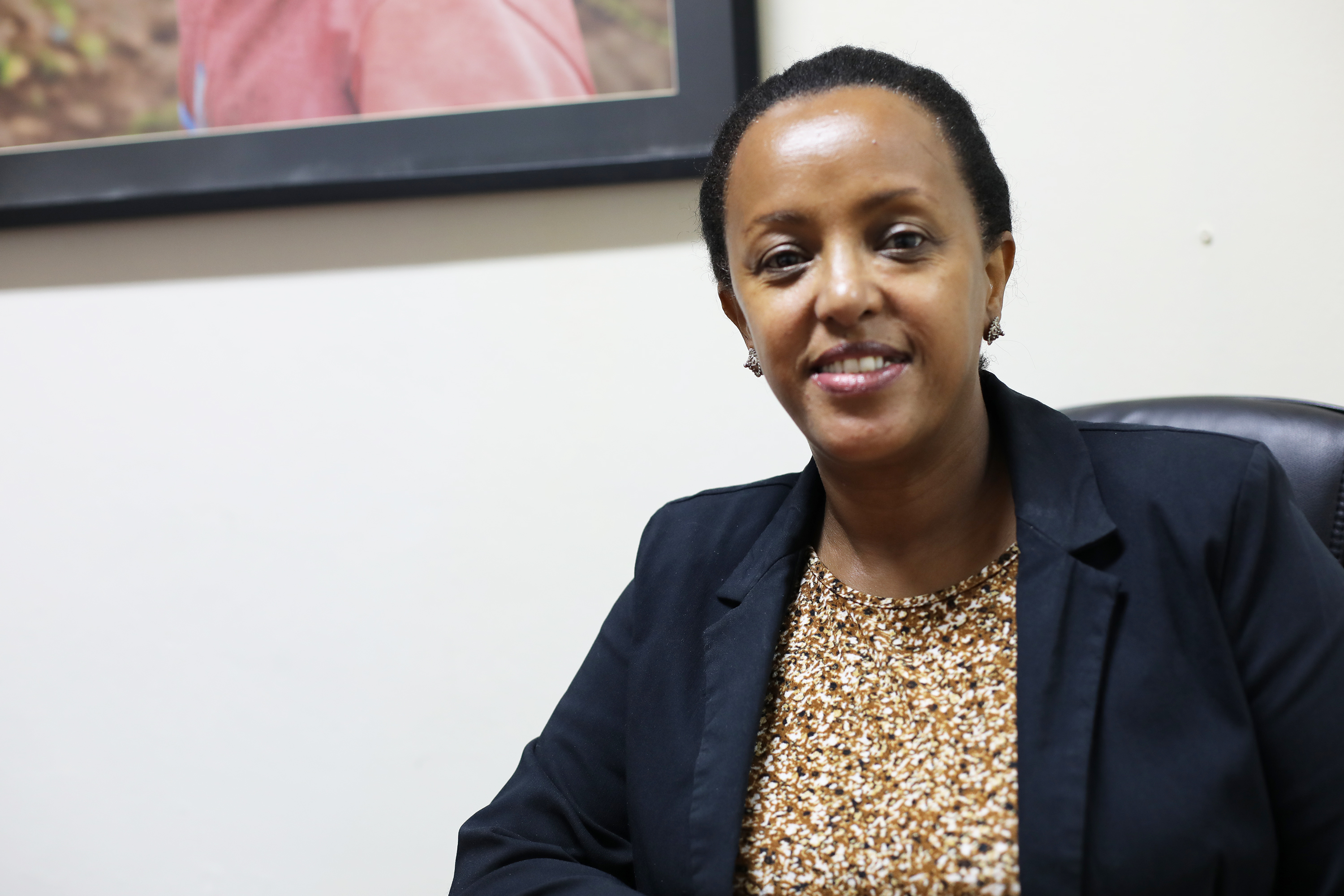 Tigist Kelemework started working in WV Ethiopia in 2013. Since then she had been working as an ICT Manager from March 2013 to December 2014.  Starting from January 1, 2015 she is working as Support Services Division Director.
Prior to WVE, she worked in Plan International Ethiopia as an ICT Manager and in Women for Life as a Managing Director. 
She holds BSc in Computer Engineering in USA and Master of Business Administration (MBA) in Switzerland.
She is married and a mother of three children.
Hellina Woldetensae
People and Culture (P&C) Director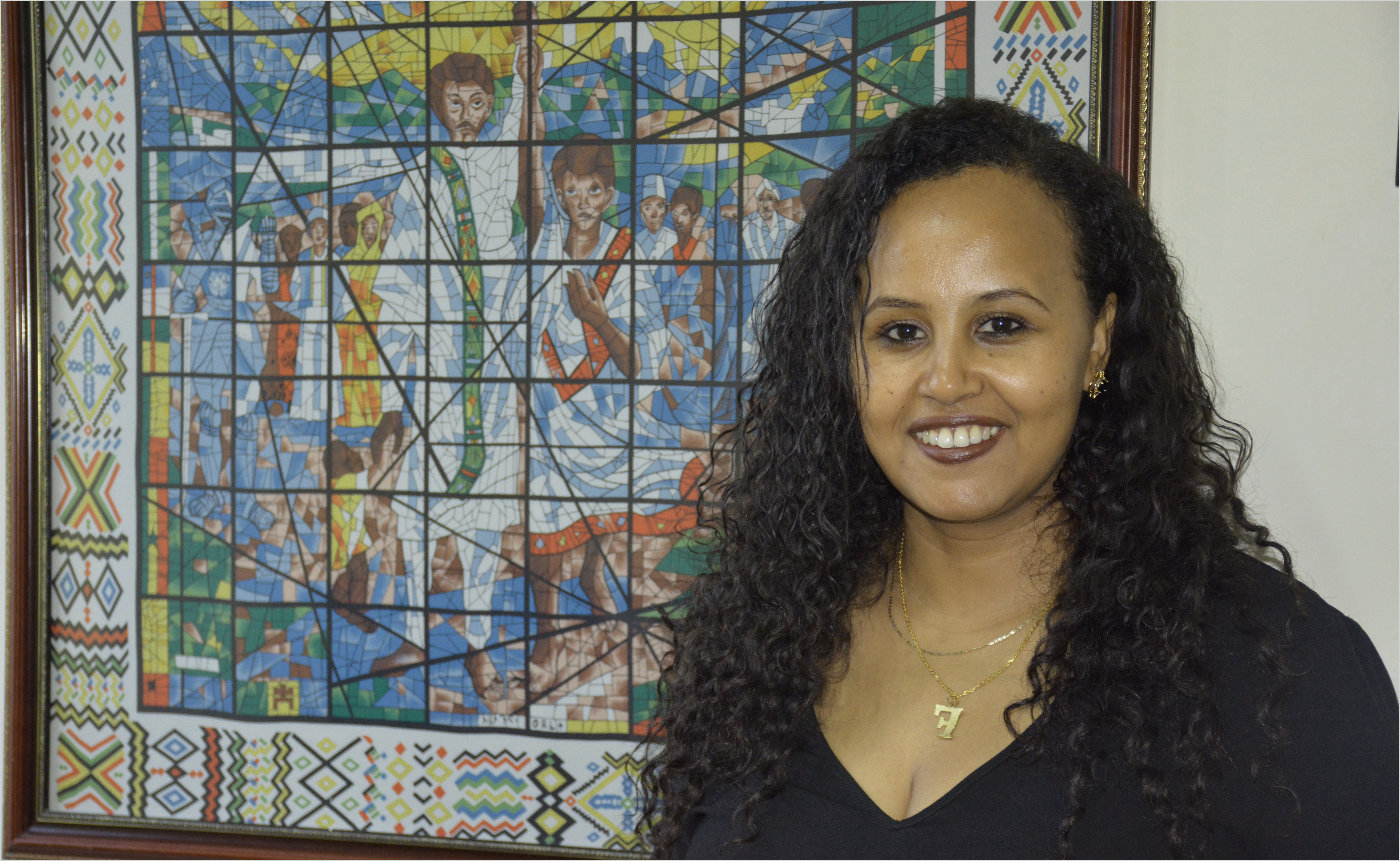 Hellina joined World Vision Ethiopia as a P&C Director on May, 2016. Prior to World Vision Hellina has 10 years of progressive Human Resources experience, including deep proficiency in training/capacity building, employee relations and compensation management.
Hellin graduated from Addis Ababa University with a BA Degree in Public Administration and Development Management and also an MA degree in Human Resource and Organizational Development. 
She is married with 3 children and Christian by faith.
Beyene Geleta
Program Development and Quality Assurance Director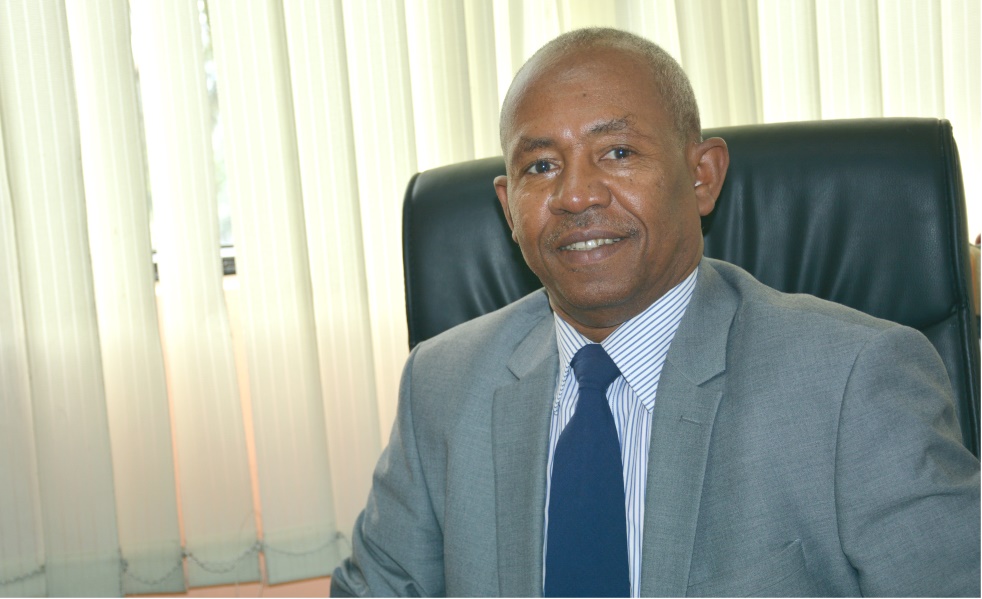 Beyene worked in WVE in various positions from 1995-2009. He had been working as Program Development Coordinator, Regional Program Coordinator, Research Department Manager, Planning and Advocacy Department Manager, Branch Director, Ministry Quality Director and Operations Director.  
He left WVE in 2009 and worked for Tearfund UK, Save the Children International and World Relief.
Returning back to WVE in July, 2015, he is now working as Program Development and Quality Assurance Director. Prior to WVE, Beyene worked in Ministry of Planning and Economic Development of Ethiopia.
Beyene holds Bachelor of Arts in Geography from Addis Ababa University and Masters of Urban and Regional Planning from Heriot-Watt University of Edinburgh in Scotland, UK.
He is married and a father of six children.
Endalkew Mulugeta

 
Finance Director
Endalkew Mulugeta joined World Vision as a Finance Director as of June 1, 2019.  Endalkew started his career as Finance Inspector /Internal Auditor with Ministry of Finance and joined World Vision Ethiopia in 1994 as an Area Development Programme (ADP) Accountant and moved to different positions as South Branch Finance Coordinator, General and Grant Account Manager, Grant Finance Manager.
For the last 15 years, he served on the capacity of Finance Manager, Finance and Administration Director, Finance and Risk Director and Finance and Support Service Director with World Vision in Sudan, Lesotho, Zambia and DR Congo.
He is married a father of two.
Otto Farkas
Director, Resource Development & Donor Liaison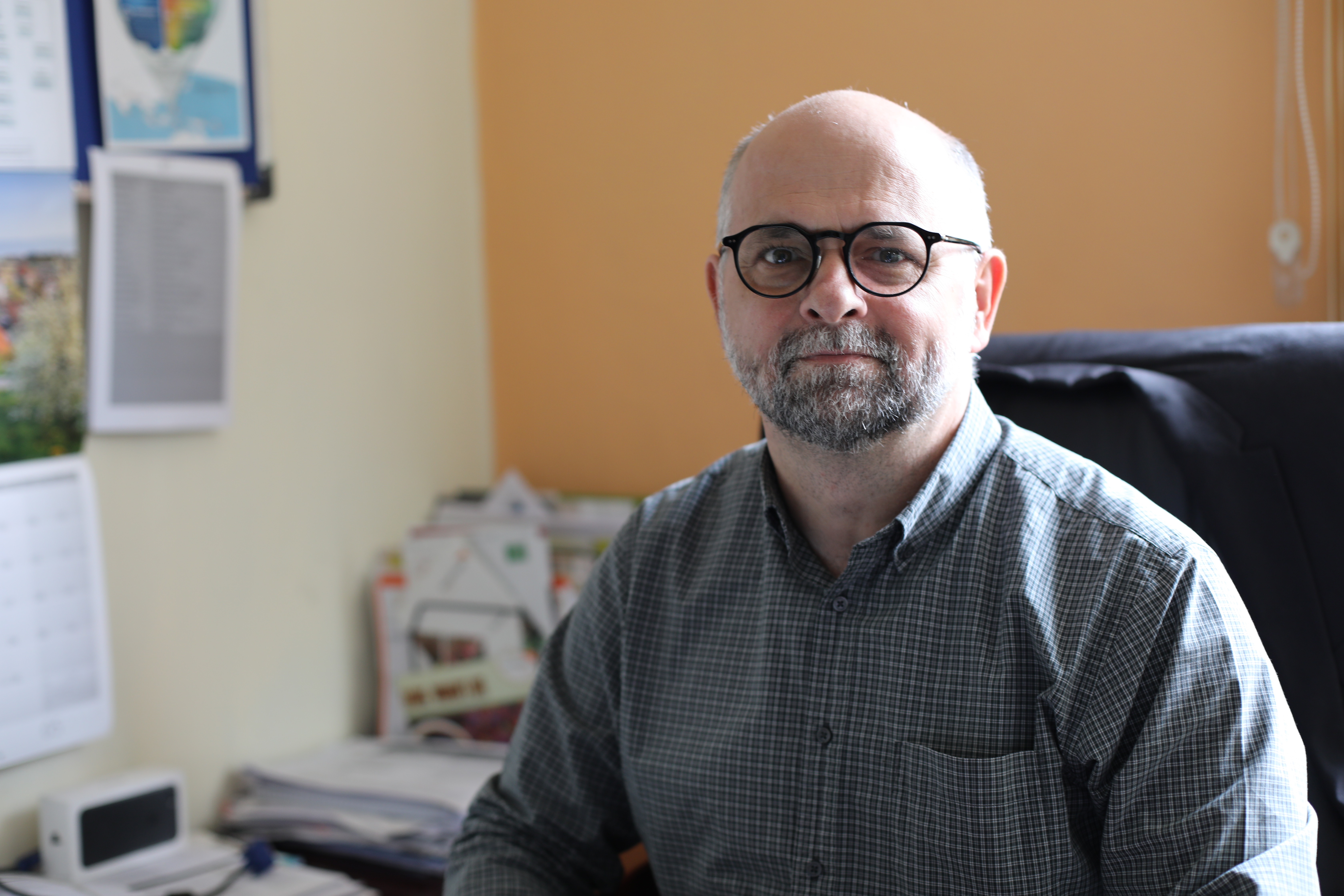 Otto brings over twenty-five years in international development, working with Civil Society Organizations, the UN, academia and Governments, with a proven record of achieving development results, enabling social innovation and transformational change in communities and systems.
Otto served in senior leadership roles in World Vision since 1995, leading diverse professional teams delivering high impact solutions for poverty reduction and managing operations in complex humanitarian environments. He previously worked in Mongolia, Germany, Canada and the Philippines.
In his current role, Otto provides leadership in the development and implementation of the WV Ethiopia's Resource Development Strategy and in the acquisition of new government, multilateral, foundation and private non-sponsorship resources to enable World Vision Ethiopia to increase its contributions to child well-being.
Otto has a Master of Arts degree in the Social Sciences from the University of Budapest in Hungary. He also served as part time faculty and lecturer in International Development at The Business School of Humber College in Toronto. 
He is married to Katrin and they have four grown children. Otto and Katrin worship at St Matthews Anglican Church in Addis Ababa.
Dr. Negussie Teffera
Chair of Advisory Council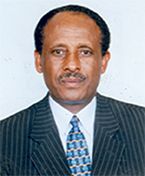 Negussie Teffera has over 30 years of experience in the development sector. Currently he is the Country Representative Population Media Center International. Some of his affiliations includes Head of Foreign Affairs, Justice and Information Bureau in the Office of the Prime Minister with a rank of Vice Minister, and Head of National Office of Population, Federal Democratic Republic of Ethiopia, with a rank of a Minister. Dr. Negussie was the Chairman of the National Committee which drafted the National Population Policy of Ethiopia. He was also the Chairman of the Task Force which developed the first National Population Communication IEC and Advocacy Strategy for Ethiopia.
Dr. Negussie Teffera a winner of The 2011 African Chairman's Award for Excellence in Communication Strategy for Social Development has also published several journal articles, and papers and books in Communications.
Negussie holds Ph.D in Communications, MA in Journalism studies from the University of Wales, UK, M.Ed from University College Cardiff, UK. and BA in Political Science and Government from Addis Ababa University.
Wondafrash Temesgen, AC Member
 
Wondafrash Temesgen has over 22 years of experience in Economic Development.  Currently, he is serving as resource mobilization and NGO Coordinator with North Gondor Plan and Economic Development Office.
Wondafrash holds MA in Economics from Universidad De Oriente, Cuba.
Rev. Tseganesh Ayele, AC Member
Rev. Tseganesh Ayele has over 20 years of experience. Currently she is working as a Director in Women Ministry in EECMY.  
Tseganesh holds BA in International Relation and Global Study from New Generation University, MTH in Applied Theology from Chester College in UK, MLM 2nd Degree in Leadership and Management from EGEST, Addis Ababa and other Advance Diploma Studies. 
Agedew Redie, PhD, AC Member
Agedew Redie has over 25 years of experience. He is currently working in Ethiopian Orthodox Tewahedo Chruch Development and Inter-Church Aid Commission Commissioner.
Agedew holds Degree in Comparative Studies Guidance and Psychology, MA Counseling Psychology, M.Ed. International Educational Planning and policy studies and PH.D Ed, Psychology. 
Getu Gizaw, AC Member
Getu Gizaw has over 20 years of experience. Getu is an owner and Manager of Gechaschu Trade and Service PLC.
Getu holds BSc in Pharmacy from Addis Ababa University and Diploma in Theology from Evangelical Theological College.
Meheret Alemu, AC Member
Meheret Alemu has over 5 years of experience. Currently she is working in Ethiopian Federal Police Cyber Crime Investigation Department.
Meheret holds BSc in Information Science.