Our Strategic Leadership Team
Edward ('Eddy') Brown
National Director-Ethiopia

Edward has served for over 17 years in World Vision, taking on a variety of roles, both at Field Office level and at World Vision's United States (WVUS) Office. Most recently, over the past six years, he has served as the National Director for World Vision in Zimbabwe.

Prior to Zimbabwe, Edward held roles as the Senior Director for Humanitarian & Emergency Affairs (HEA) at WVUS; Chief of Party for the $250 million Consortium for the Southern Africa Food Emergency; and World Vision's HEA/Relief Director in Zimbabwe. Edward has been National Director of World Vision in Ethiopia since April 2016.

Edward has written numerous articles (World Vision Magazines, Foreign Policy Association, Slant Magazine, papers and successful proposals (including over $300 million total in funding from USAID, WFP and private donors). He published a book in 2008 titled "From The Forbidden Fruit to the Final Feast: Biblical References to Food in the Bible and What They Teach Us About God, Hunger and the Human Condition."

An avid traveler, Edward is fluent in Portuguese and Spanish, and loves learning about cultures and history. He is currently pursuing a PhD at Oxford Centre for Mission Studies.
In 1998 Eddy graduated Magna Cum Laude with a Masters in International Affairs from Columbia University in New York City and was first in his 1996 class at the University of Maine with a B.A. in International Affairs, double majoring in Political Science and Cultural Anthropology.
Hellina Woldetensae
People & Culture (P&C) Director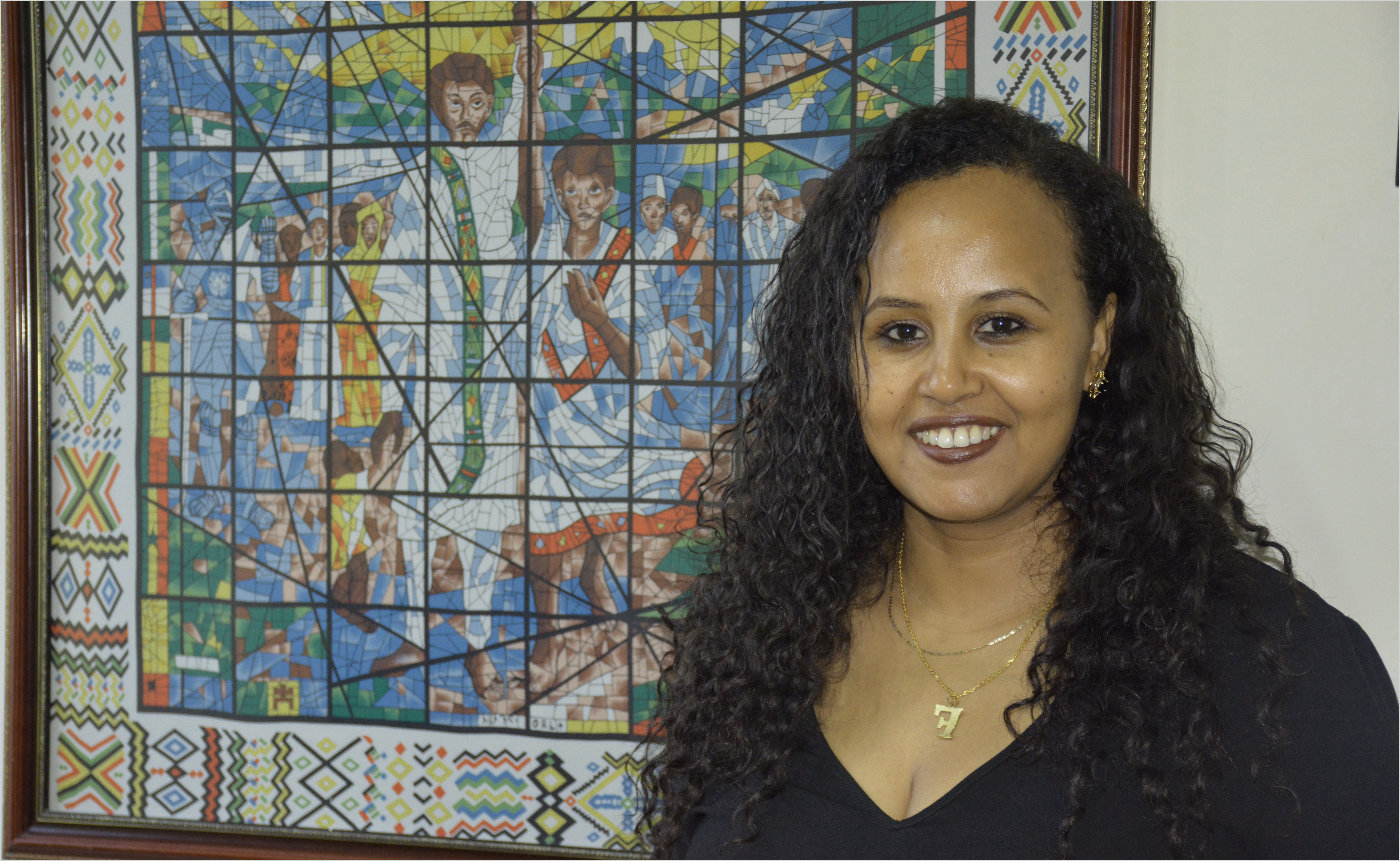 Hellina joined World Vision Ethiopia as P&C Director in May 2016. Prior to World Vision, Hellina acquired 10 years of progressive Human Resources experience, including deep proficiency in training/capacity-building, employee relations and compensation management.
Hellina graduated from Addis Ababa University with a BA. degree in Public Administration and Development Management, and also an MA degree in Human Resource and Organisational Development. 
Endalkew Mulugeta

 
Finance Director
Endalkew joined World Vision as Finance Director in June 2019. He started his career as Finance Inspector /Internal Auditor with the Ministry of Finance, and joined World Vision Ethiopia in 1994 as an Area Development Programme (ADP) Accountant. He later moved served in different positions, including South Branch Finance Coordinator, General and Grant Account Manager, and Grant Finance Manager.
Throughout the last 15 years, Endalkew has served in the capacity of Finance Manager, Finance and Administration Director, Finance and Risk Director, and Finance and Support Services Director with World Vision in Sudan, Lesotho, Zambia and the Democratic Republic of Congo.
Karmen Trajkov Till
Senior Director - Integrated Programmes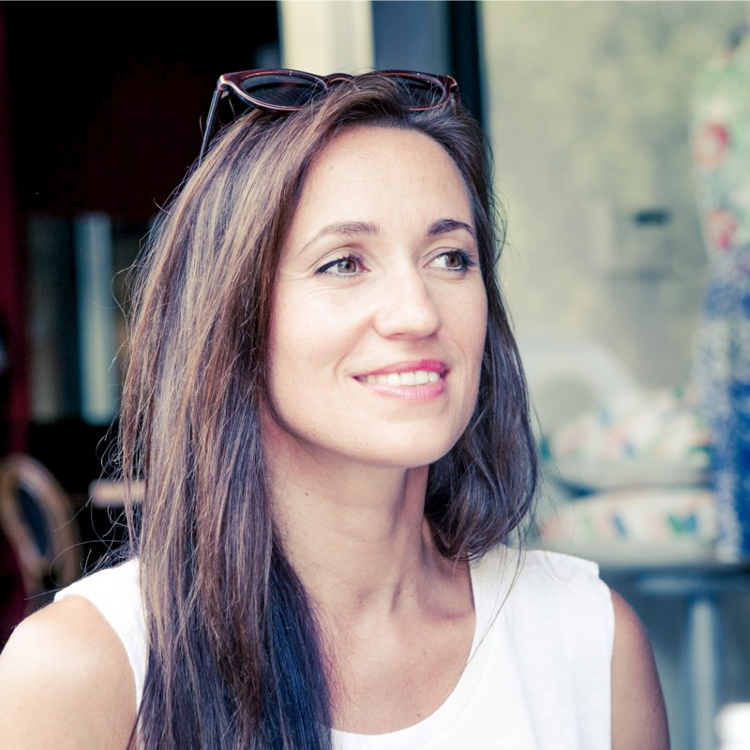 Experienced senior leader of programme operations and quality with a passion for social justice and a demonstrated history of strategic, servant, and change leadership in the international development industry. Served in Australia, India, Lao PDR, Bosnia, East Asia and the Pacific, and currently in Ethiopia.
Samuel Tilahun
Humanitarian & Emergency Affairs (HEA) Director
Stephen Court
Impact & Strategic Partnerships Director
Stephen joined World Vision Ethiopia in May 2020 as the Senior Director for Impact and Strategic Partnerships. Formerly working within the forest industry as a registered member of the New Zealand Institute of Forestry, his post-graduate study towards a Ph.D in International Development lead Stephen to join World Vision New Zealand in 2008. For the past 14 years, he has served in various leadership capacities in World Vision Support Offices in New Zealand and Australia, World Vision's Global Centre (Headquarters) and now World Vision Ethiopia. 
Stephen is a dynamic and strategic senior international and community development leader and practitioner with close to two decades of experience driving impact, innovation, efficiencies, financial management, acquisition, and exceptional donor experiences. During Stephen's career, he has traveled widely providing strategic engagement and supporting development projects benefiting the world's most marginalised and vulnerable communities and groups in Africa, Asia, the Middle East, Latin America and the Pacific Region.
Stephen graduated from the University of Canterbury with a BForSC, Bachelor of Forestry Science (Hons), and from Faith Bible College with a DipBS, Diploma of Biblical Studies. He has undertaken four years' post-graduate studies through the University of Melbourne towards a Ph.D in International Development. 
Tigist Kelemework
Support Services Division Director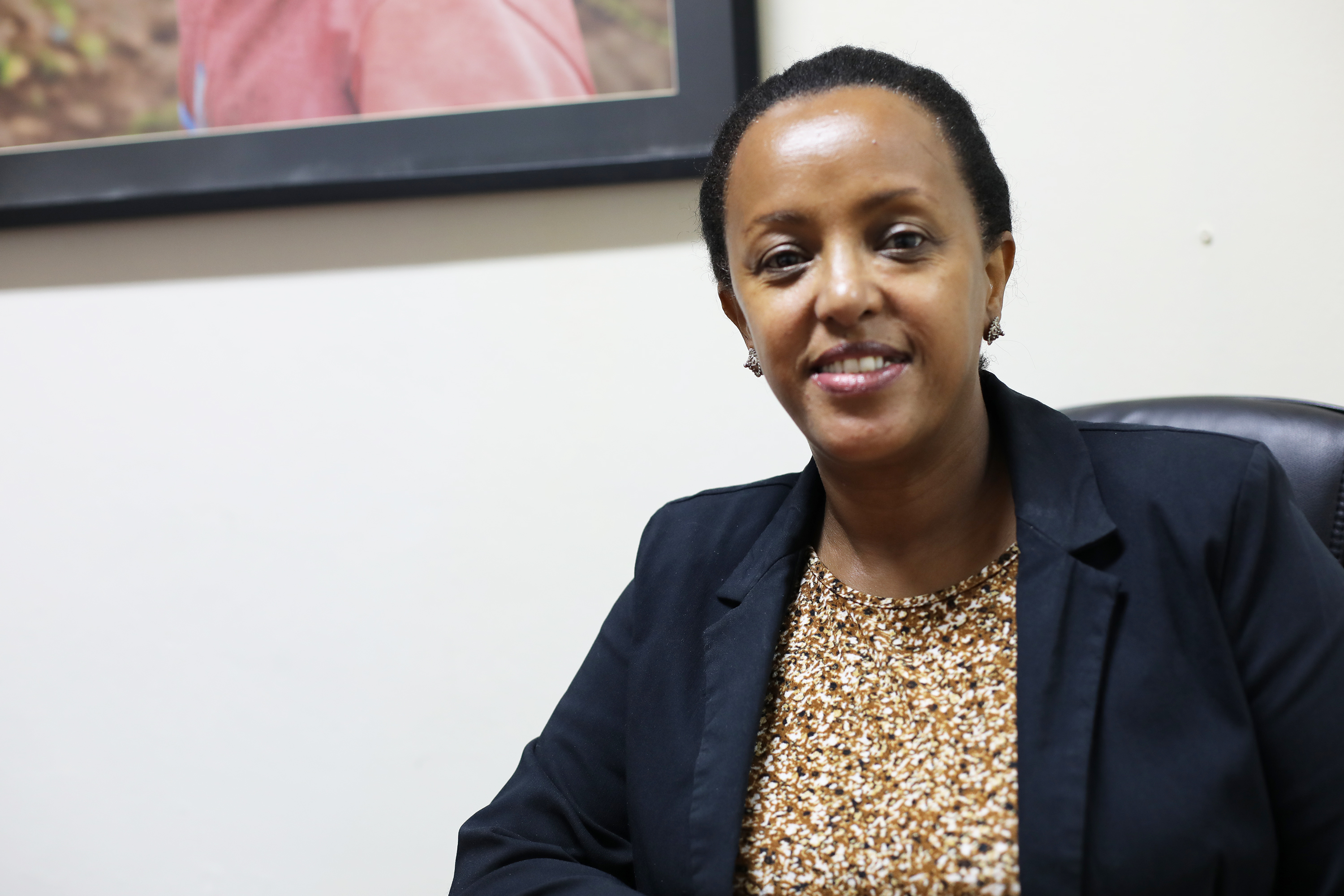 Tigist joined World Vision Ethiopia in 2013 as Information & Communication Technology (ICT) Manager from March 2013 to December 2014. In January 2015, she assumed the role of Support Services Division Director.
Prior to joining World Vision, Tigist worked at Plan International Ethiopia as ICT Manager, and in Women for Life as Managing Director. 
She holds a BSc. degree in Computer Engineering from the USA, and a Master of Business Administration (MBA) from Switzerland.
Advisory Council (AC)
Ato Getu Gizaw, Chairperson
Ato Getu Gizaw has over 20 years of experience. Getu is an owner and Manager of Gechaschu Trade and Service PLC. He holds a BSc degree in Pharmacy from Addis Ababa University, and a Diploma in Theology from the Evangelical Theological College.
Ato Demelash Lemma, Vice-Chairperson 
Rev. Tseganesh Ayele, Governance Chairperson
Rev. Tseganesh has over 20 years of experience. Currently, she is working a the Women's Ministry Director at the Ethiopian Evangelical Church Mekane Yesus (EECMY). Rev. Tseganesh holds a BA degree in International Relations and Global Study from New Generation University, MTH degree in Applied Theology from Chester College in UK, MLM 2nd Degree in Leadership and Management from EGEST, Addis Ababa and other Advanced Diploma Studies. 
Ato Mengistu Dinote, Finance Chairperson
Ato Wondafrash Temesgen, AC Member
Ato Wondafrash has over 22 years of experience in Economic Development.  Currently, he is serving as Resource Mobilisation and NGO Coordinator with North Gondor Plan and Economic Development Office. Ato Wondafrash holds an MA degree in Economics from Universidad De Oriente, Cuba.
W/ro Meheret Alemu, AC Member
Meheret Alemu has over five years of experience. Currently, she is working in the Ethiopian Federal Police Cyber Crime Investigation Department. Meheret holds a BSc. degree in Information Science.
Ms. Tigist Tesfaye, AC Member
Ato Kurkura Waffo, AC Member
Prof. Atalay Alem, AC Member