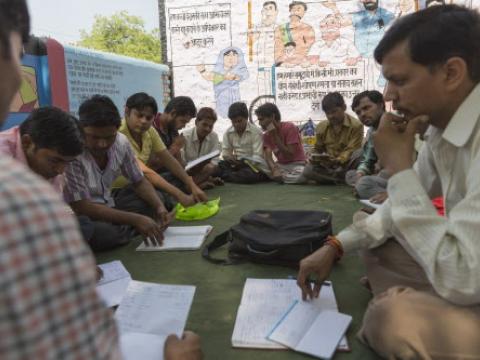 Community Committees
​​​​WHAT IS COMM? Community Committees
COMM is a generic title given to a health-focused community group empowered to coordinate and manage activities leading to improved overall community health, and strengthened civil society. In most cases, COMM programming is carried out through an existing community health group; often a Ministry of Health-led and supported 'Village Health Committee". Illustrative objectives of a COMM may include:
Provide a support system for CHWs and other community health volunteers
Assess and track the community health situation
Mobilize the community for improved health
Respond to barriers to health-related behavior change at community level
Assist with communication to and from the health system and the local administration
Advocate around issues leading to improved health systems
Given World Vision's focus on maternal, newborn and child health (MNCH) priorities, COMM programming has been designed to assess, track and respond to the health situations of these specific target groups. 
Where We Implement COMM
April 2016 Webinar Update on COMM: 
http://www.wvi.org/article/supporting-community-committees-project-progress-report-and-training-materials 
Presentations: 
Contact
For more information on Community Committees, please feel free to contact World Vision expert:
Michele Gaudrault
michele_gaudrault@wvi.org