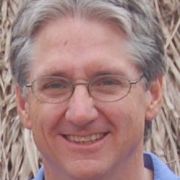 TOM DAVIS| HEALTH AND NUTRITION SECTOR LEADER
Tom's current work is focused on providing global leadership within Sustainable Health for strategy, capacity building, emergency response, with responsibilty for improving program quality, and measuring program outcomes. Tom carries out public policy work in the area of maternal & child health and is responsible for representing World Vision in key international forums.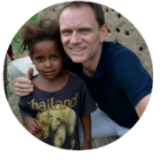 DAN IRVINE| GLOBAL HEALTH AND NUTRITION EXTERNAL ENGAGMENT SENIOR ADVISOR
Dan's work focuses on bridging the gap between field implementation and global level policy & governance. He works in various sectors of development, and puts into operation the policies that will strengthen health and nutrition systems, all the way to the community level. Dan received his MSc, with a focus on Public Policy: Peace Operations, from George Mason University.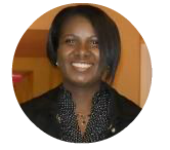 BRIDGET AIDAM| SENIOR RESEARCH AND EVALUATION TECHNICAL ADVISER
Bridget has more than 10 years experience in the field of nutrition. She is also an experienced programmer and researcher, and has explored and supported the implementation of projects in nutrition, health and food security in various African and Latin American countries. She worked with ADRA International from 2005 to 2011 as its senior technical advisor for health and nutrition, and has also worked with Cornell and Emory Universities, the University of Connecticut, and the University of Ghana. Bridget has expertise in programme evaluation, operational research and advocating for nutrition improvements with non-governmental and government organisations. Bridget holds a PhD in Nutritional Sciences from the University of Connecticut and a BSc in Nutrition and Food Science from the University of Ghana.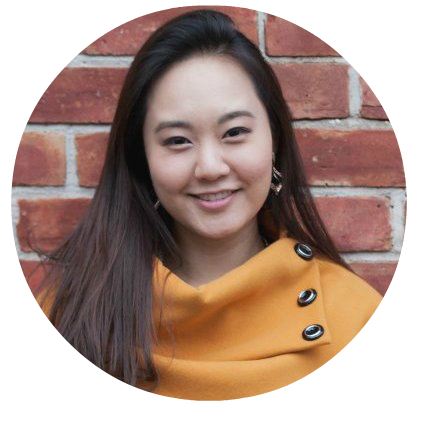 DIANE BAIK| NUTRITION TECHNICAL ADVISOR
Diane is a nutritionist with expertise in capacity building, behaviour change communication (especially Positive Deviance/Hearth and Care Groups), health monitoring information systems, research, advocacy and health system strengthening. She develops training curricula and builds the capacity of local WV and Ministry of Health staff in PD/Hearth and is involved in rolling out standarised monitoring systems, including mHealth solutions for nutrition. Before joining the Nutrition Centre of Expertise in 2008, Diane worked with the Sprinkles Global Health Initiative, focusing on the efficacy of iron fortification in pregnant and lactating women in Bangladesh. Diane holds an HBSc in Nutritional Sciences, Toxicology, and East Asian Studies from the University of Toronto, and a MSc in Public Health (Health Promotion) and a Postgraduate Diploma in Public Health from the London School of Hygiene and Tropical Medicine(LSHTM) in the UK.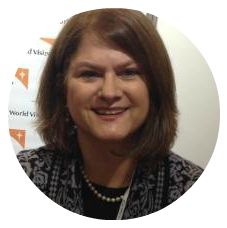 ANN CLAXTON| SUSTAINABLE HEALTH RESOURCE ACQUISITION DIRECTOR
Ann has had over 30 years of experience in management of international development, specializing in new program and new business development, project and program management, strategic planning, and policy and advocacy. Before working on World Vision's global health strategy, Ann worked in Nairobi, Kenya, where she was the Sr. HIV/AIDS Advisor for the Africa Region. Ann graduated from New York University with her MPA in International and Development Administration.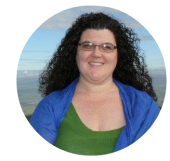 SARAH CRASS| KNOWLEDGE MANAGEMENT AND CAPABILITIES MANAGER
Sarah is a Knowledge Management Advisor and manages the World Vision Global Health, Nutrition and HIV Community of Practice. This CoP is working to improve World Vision's Sustainable Health Global Programme through establishing peer networks, virtual information streams and learning events that lead to a better understanding and scale up of our better practices and troubleshoot our most pressing obstacles. Sarah received her Masters of Public Health from Tulane University and is currently based in Seattle, WA.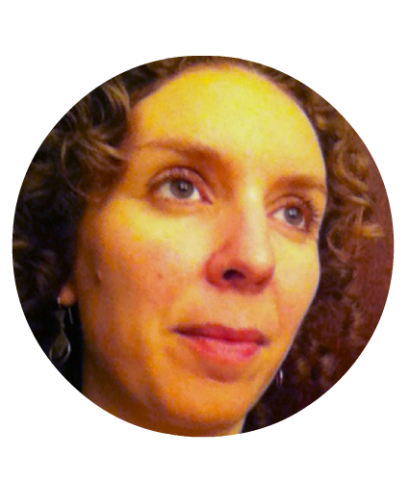 COLLEEN EMARY| NUTRITION TECHNICAL ADVISOR
Colleen has worked in the international nutrition field for over 10 years. She has provided technical and management support to nutrition programming in both the development and emergency context in Africa, Asia and Latin America. Her areas of interest include infant and young-child feeding in emergencies and the management of acute malnutrition. Colleen holds a BSc degree in nutritional science from the University of Guelph and an MSc degree in public health nutrition from the London School of Hygiene and Tropical Medicine in the UK.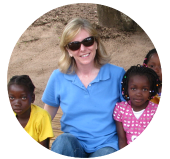 MICHELE GAUDRAULT| QUALITY AND INNOVATION ADVISOR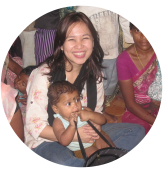 ESTHER INDRIANI| HEALTH TECHNICAL ADVISOR
Esther Indriani has over 18 years of experience in health and nutrition sector including: ten years of public health experience in Indonesia and; seven years of international public health experience in more than ten countries. She holds a Master of Public Health degree with Honors from Maastricht University and Post Graduate Degree on Food Security and Nutrition with Distinction from Wageningen University.
DR. STEVEN MALINGA| HEALTH TECHNICAL ADVISOR
Dr. Malinga is a medical doctor with a Master's degree in Public Health from Makerere University, Uganda (2002) and the University of Nottingham (2008) respectively. He is currently pursuing a Master's Business Administration from the Heriot Watt University-Edinburgh Businness School, United Kingdom. He has extensive experience in HIV care, treatment and support in grant management. His previous work experience include both in clinical and managerial positions in three different African countries: Uganda, South Sudan and Swaziland. Steven joined WV in 2010 and he has been serving as a project manager for a CDC-PEPFAR grant in Swaziland where he published articles on sustaining nutrition using backyard gardens, use of community expert clients to strengthen patient follow up and sustaining of adherence and retention in care for improved outcomes.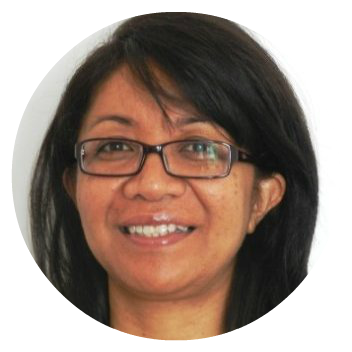 ANDO RAOBELISON| HEALTH IN EMERGENCIES TECHNICAL ADVISOR
Ando is a public health professional with over 20 years experience in public health development and emergecny relief operations, with focus on Sexual and Reproductive Health; Maternal, Newborn, Child and Adolescent Health, and Health System Strengthening. She has actively represented the organisation at IATT for HIV in Emergencies and has continued to provide remote Health and HIV technical assistance at the global level in response to outbreaks in the Middle East, South East Asia and Africa. She received her Doctor of Medicine from Facultè de Mèdecine de Tananarive.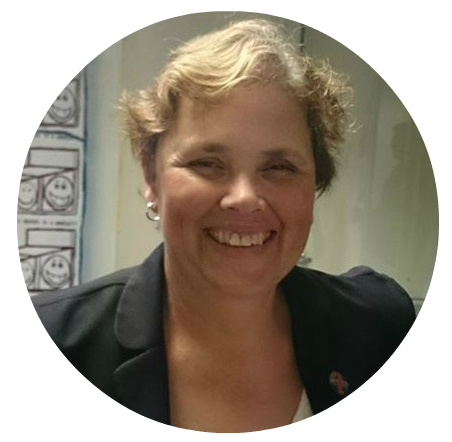 DALEEN RAUBENHEIMER-FOOT| CHANNELS OF HOPE FOR MNCH TECHNICAL ADVISOR
Daleen has been working with World Vision for the past 6 years. She provided technical support to Southern Africa Region on HIV/AIDS as the OVC Regional Technical Advisor. Daleen earned her MA in Organisational Leadership from Eastern University in Pennsylvania and before that, she earned her Nursing degree from the University of the Free State/ Universiteit van die Vrystaat.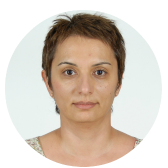 VIKTORIA SARGSYAN| MEER REGION
Viktoria is the Health Learning Hub Lead in the Regional Health and HIV unit at the Middle East Eastern Eurasia Regional Office at World Vision International. She has worked in various WVI roles such as Maternal Newborn and Child Health Nutrition Advisor, Channels of Hope Program Coordinator etc. She obtained her MPH at the American University of Armenia and an MD from the Department of General Medicine Yerevan State Medical Institute.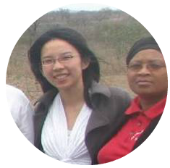 CARMEN TSE| NUTRITION TECHNICAL ADVISOR
Carmen is a nutritionist with expertise in writing and developing nutrition tools, training materials and distance learning courses, as well as providing technical support for global capacity building in nutrition. She is also a trainer for mobile phone survey data collection using OpenDataKit, and in 2013, she developed materials and trained six Asian country offices to utilise this technology. Before joining World Vision, Carmen worked as a research consultant at Mount Sinai Hospital in Toronto and as a health and nutrition liaison officer with Emmanuel International in Malawi. She holds a BSc in Zoology and Human Biology, and an MSc in Nutritional Sciences from the University of Toronto.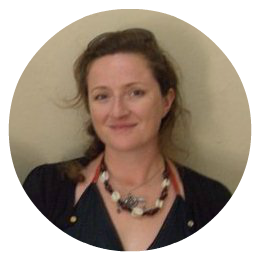 POLLY WALKER| HEALTH TECHNICAL ADVISOR
Polly supports WV's broad country portfolio of WV's iniatives on CHWs related to MNCH, iCCM & community IMCI, mHealth, CHW policy & advocacy. She has been working in Africa since 2000 and through her experiences in international development, she became involved in research and programme design for the NGO sector. Polly earned her D.Phil in HIV evolution and epidemology from the University of Oxford and her BSc in Genetics from the University of Edinburgh.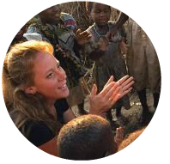 MIRIAM YIANNAKIS| NUTRITION SENIOR TECHNICAL ADVISOR
Miriam is a nutritionist with more than 10 years experience in programme management and technical support. She has experience in several countries in Southern Africa, Asia and Pacific regions, including seven years with the Micronutrient and Health programme in Malawi. Her expertise lies in managing integrated multi-sectoral programmes for results in maternal and child health and nutrition. In Malawi, she worked with a team to develop a sustainable small business providing fofrtified food to the rural population. She now fafcilitates global nutrition capacity-building iniatives as well as serving as an advisor on global nutrition policy work and external partnerships.