WORLD REFUGEE DAY | IN AN INSTANT
Jannatul, Bangladesh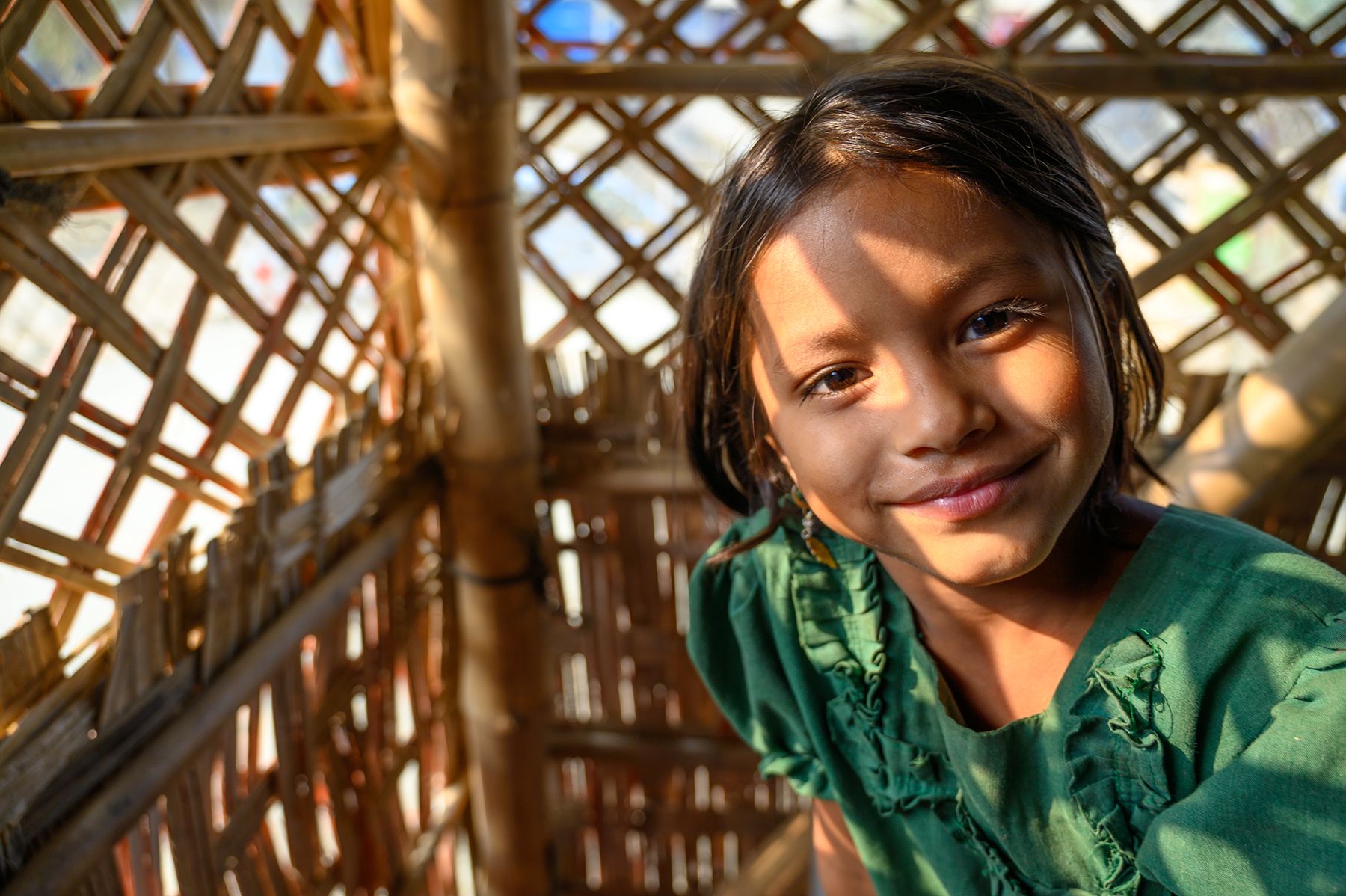 "She doesn't talk about it, but I know she remembers,"
says Jannatul's mother Salina, as her five-year-old daughter sleeps soundly on her lap. "I'm thankful that she doesn't have nightmares after all she has seen." 
Jannatul's name means
'the best heaven'.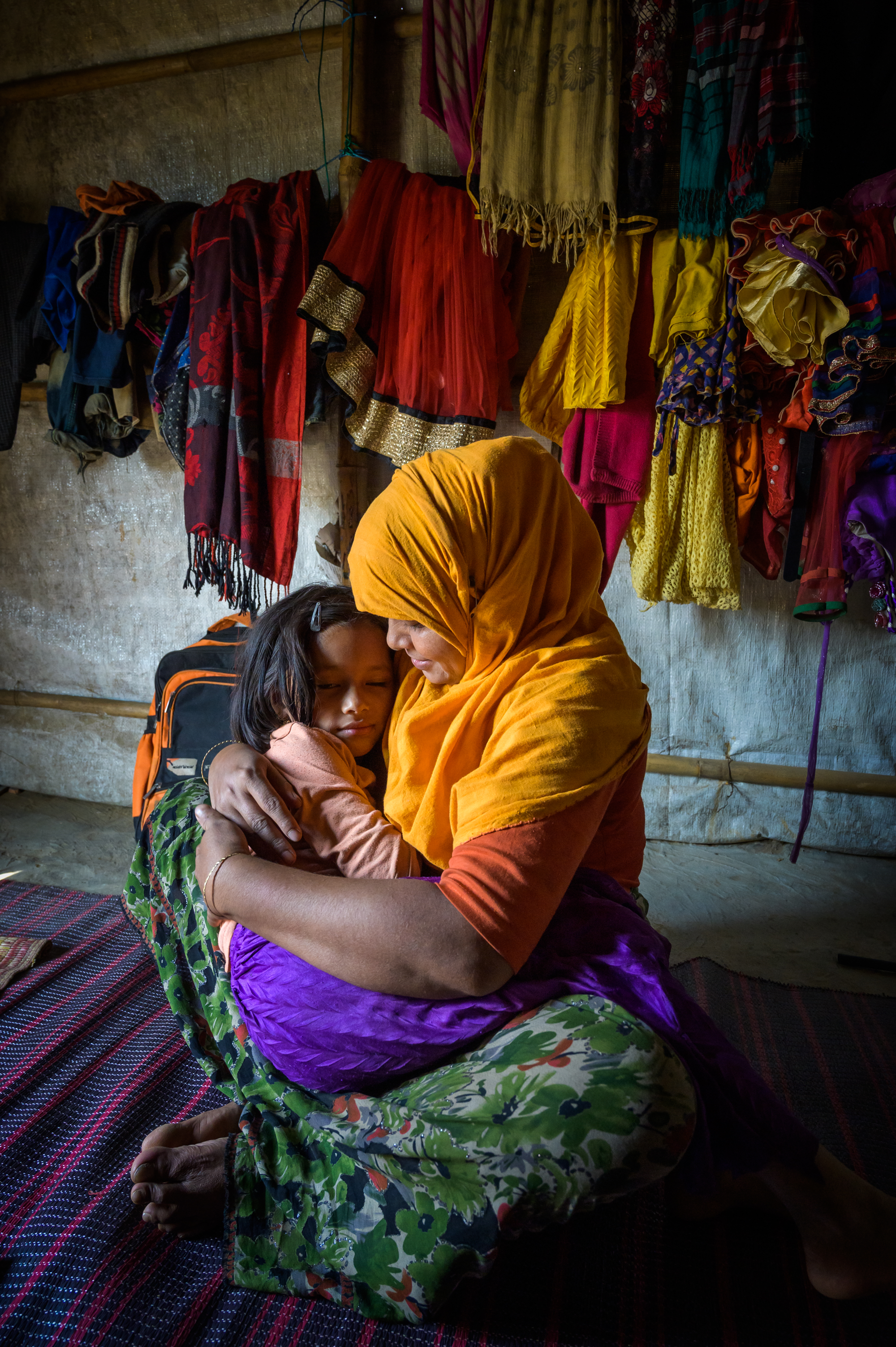 "Heaven is a place where children can play," says Jannatul.
"There are many flowers. Many gardens. Many leaves. There is a big pond of water. Heaven is a place where children can take care of the flowers."
In September 2017, Jannatul's hopeful childhood of flowers and gardens was shattered...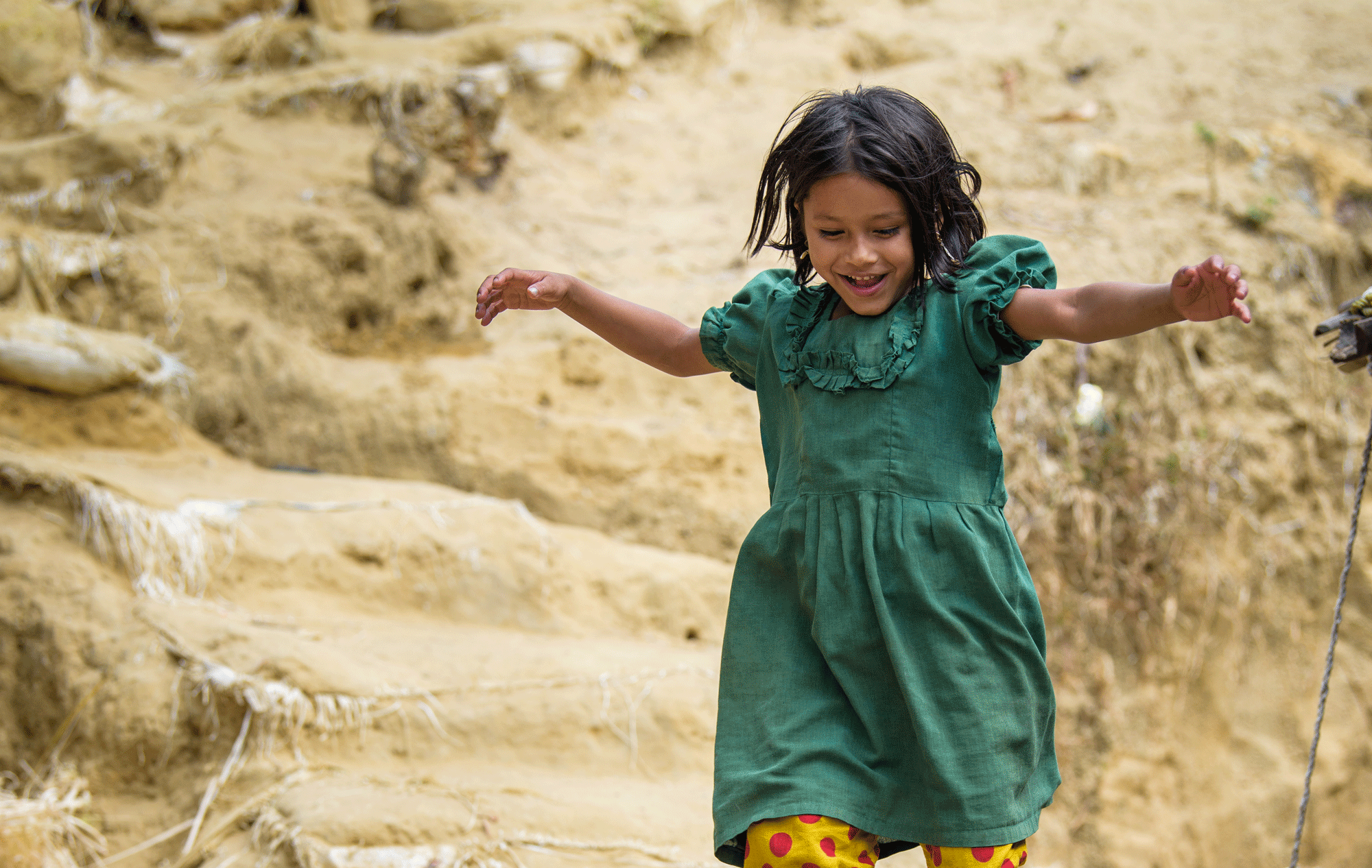 ...when her father, and two of her siblings, were killed when violence erupted in their Myanmar community. 
"They arrived at night and started shooting. They set fire to our homes and burned our community to the ground," recalls Salina. Clinging to Jannatul, Salina hid by a riverbank. "Jannatul was with me, but I didn't know what had happened to my husband and my other children" says Salina.  
At dawn, they joined thousands of fellow villagers fleeing to safety in neighbouring Bangladesh. 
"We walked for a week in the rain, and for three days we didn't eat," says Salina.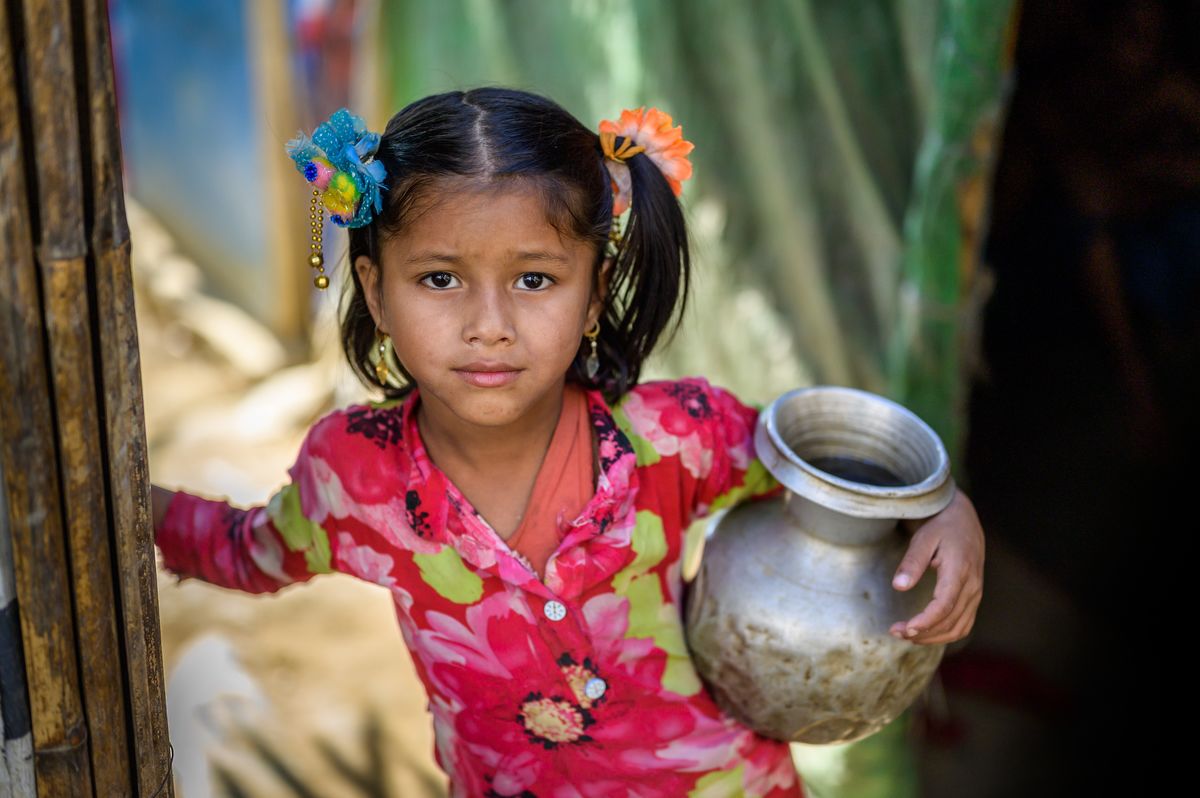 "Jannatul was about to die when another family shared some rice with us." 
Salina and Jannatul reached Cox's Bazar, Bangladesh, now home to what has become the world's largest, most densely populated refugee camp.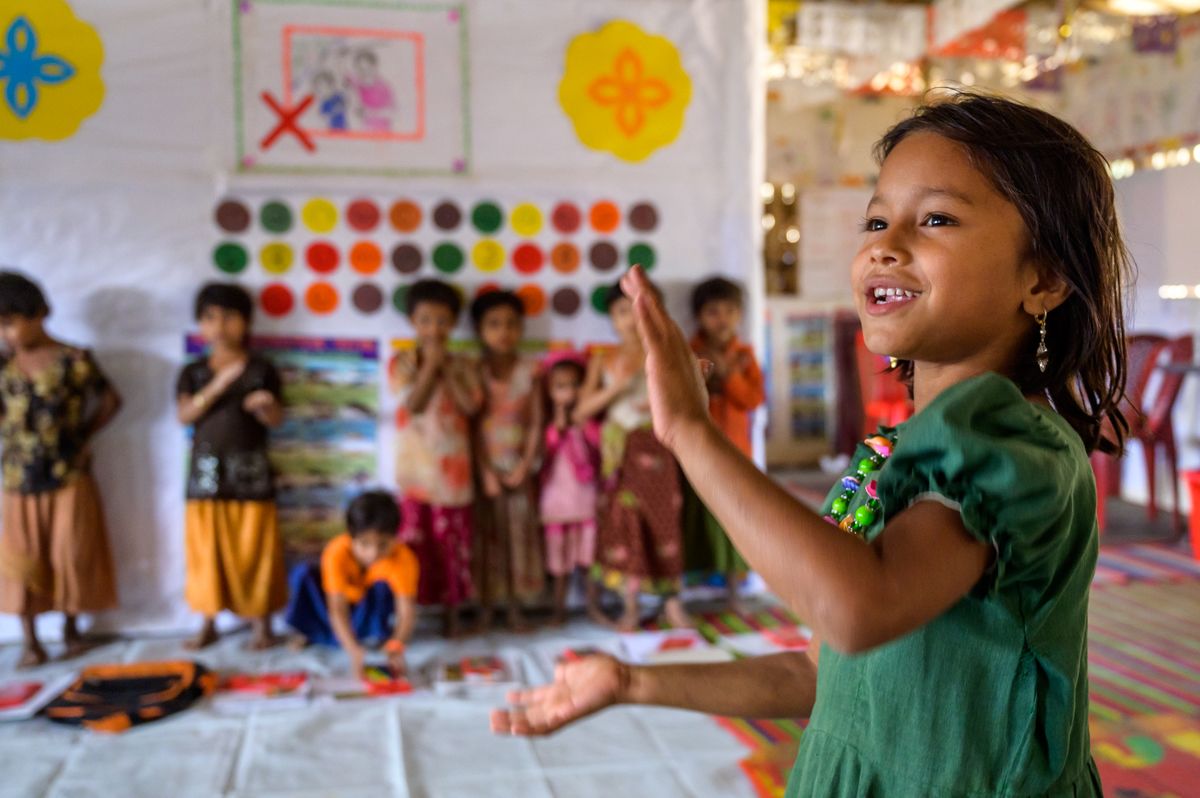 Today, an estimated 920,000 people live in overcrowded conditions in this sprawling, makeshift city.
As well as supporting Salina with work so she can buy food and supplies, Jannatul is a regular visitor to one of our many child-friendly spaces within Cox's Bazar.
While there are no flowers or ponds yet, here she can learn and play, and get back to the heaven of just being a child again.