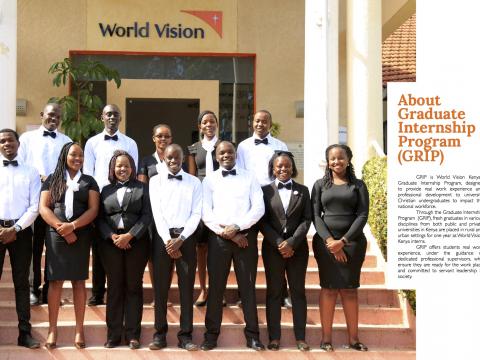 GRIP Magazine 2018
Thursday, September 20, 2018
GRIP is World Vision Kenya's Graduate Internship Program, designed to provide real work experience and professional development to university Christian undergraduates to impact the national workforce.
Through the Graduate Internship Program (GRIP), fresh graduates in various disciplines from both public and private universities in Kenya are placed in rural and urban settings for one year as World Vision Kenya interns.
GRIP offers students real work experience, under the guidance of dedicated professional supervisors, who ensure they are ready for the work place and committed to servant leadership in society.