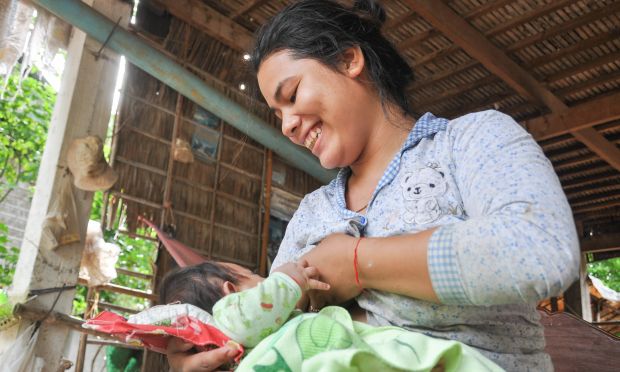 Exclusive breastfeeding (a diet of breast milk only with no other liquids or solids—not even water) for the first six months of a child's life is one of the most important interventions to ensure a child's survival, healthy growth and development.
World Breastfeeding Week is being celebrated from 1–7 August 2017 in more than 176 countries by more than 1.5 million individuals, with this year's theme celebrating working together for the common good.
For World Vision, World Breastfeeding Week celebrations highlight our ongoing efforts to protect, promote and breastfeeding as a key intervention in addressing malnutrition. World Vision supports the global goal of increasing the prevalence of exclusive breastfeeding to 50% by 2025.