Miriam Yiannakis, BSc
Senior Technical Advisor for Nutrition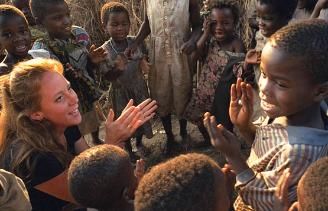 Miriam is a nutritionist with more than 10 years' experience in programme management and technical support. She has experience in several countries in Southern Africa, Asia and Pacific regions, including seven years with the Micronutrient and Health programme in Malawi. Her expertise lies in managing integrated multi-sectoral programmes for results in maternal and child health and nutrition. In Malawi, she worked with a team to develop a sustainable small business providing fortified food to the rural population. She now facilitates global nutrition capacity-building initiatives as well as serving as advisor on global nutrition policy work and external partnerships.
Bridget Aidam, PhD
Senior Research and Evaluation Advisor, Nutrition
Bridget has more than 10 years' experience in the field of nutrition. She is also an experienced programmer and researcher, and has explored and supported the implementation of projects in nutrition, health and food security in various African and Latin American countries. She worked with ADRA International from 2005 to 2011 as its senior technical advisor for health and nutrition, and has also worked with Cornell and Emory Universities, the University of Connecticut and the University of Ghana. Bridget has expertise in programme evaluation, operational research and advocating for nutrition improvements with non-governmental and government organisations. Bridget holds a PhD in Nutritional Sciences from the University of Connecticut and a BSc in Nutrition and Food Science from the University of Ghana.
Colleen Emary, MSc
Technical Advisor for Nutrition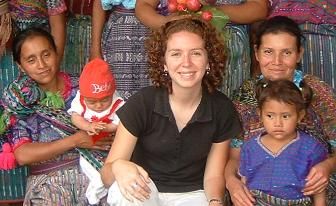 Colleen has worked in the international nutrition field for over 10 years. She has provided technical and management support to nutrition programming in both the development and emergency context in Africa, Asia and Latin America. Her areas of interest include infant and young-child feeding in emergencies and the management of acute malnutrition. Colleen holds a BSc degree in nutritional science from the University of Guelph and an MSc degree in public health nutrition from the London School of Hygiene and Tropical Medicine in the UK.
Carmen Tse, MSc
Technical Advisor for Nutrition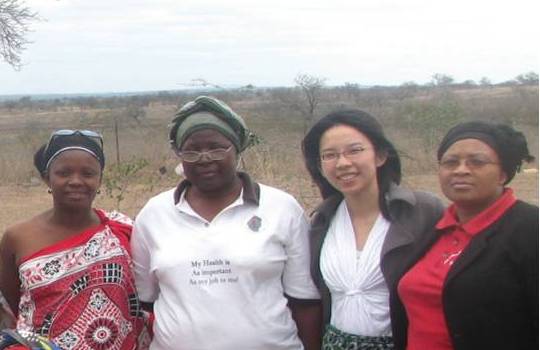 Carmen (pictured second from right) is a nutritionist with expertise in writing and developing nutrition tools, training materials and distance learning courses, as well as providing technical support for global capacity building in nutrition. She is also a trainer for mobile phone survey data collection using OpenDataKit, and in 2013 developed materials and trained six Asian country office to utilise this technology.
Before joining World Vision, Carmen worked as a research consultant at Mount Sinai Hospital in Toronto and as a health and nutrition liaison officer with Emmanuel International in Malawi. In that position, she developed and managed a nutrition education training programme and facilitated training of trainers sessions in nutrition education. Carmen holds a BSc (Hons) in Zoology and Human Biology, and an MSc in Nutritional Sciences from the University of Toronto.
Diane Baik, MSc, HBSc, DPH
Technical Advisor for Nutrition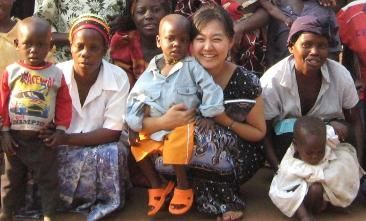 Diane is a nutritionist with expertise in capacity building, behaviour change communication (especially Positive Deviance/Hearth and Care Groups), health monitoring information systems, research, advocacy and health system strengthening. She develops training curricula and builds the capacity of local WV and Ministry of Health staff in PD/Hearth and is involved in rolling out standardised monitoring systems, including mHealth solutions for nutrition. Before joining the Nutrition Centre of Expertise in 2008, Diane worked with the Sprinkles Global Health Initiative, focusing on the efficacy of iron fortification in pregnant and lactating women in Bangladesh. She has also worked as a nutrition specialist with World Vision Bangladesh. Diane holds an HBSc in Nutritional Sciences, Toxicology, and East Asian Studies from the University of Toronto, and a MSc in Public Health (Health Promotion) and a Postgraduate Diploma in Public Health from the London School of Hygiene and Tropical Medicine (LSHTM) in the UK. She recently conducted research on comparing PD/Hearth with Care Groups in improving knowledge, behaviour and level of confidence around child feeding, hygiene, caring and health-seeking behaviours amongst primary caregivers with underweight children 6 to 36 months of age in Soroti, Uganda.