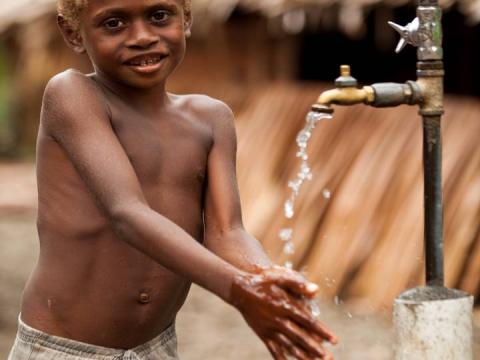 WASH Factsheet
Wednesday, July 10, 2013
Only 32 percent of people have access to sanitation in the Solomon Islands and nearly a third of all people do not have access to clean water.
World Vision Solomon Islands (WVSI) is working with communities to improve access to clean water and sanitationand improve hygiene practices which will help communities reduced disease and have more time to paricipate in educational and economic opportunities.
WVSI has Water, Sanitation and Hygiene projects in five urban communities, 19 schools across three provinces and in 25 communities in Santa Cruz Island that were affected by the 2013 earthquake and tsunami.