Best Food Assistance Manager - 2018
Thursday, March 7, 2019
Philip Ndekei,  Manager – Food & Cash Assistance–Operations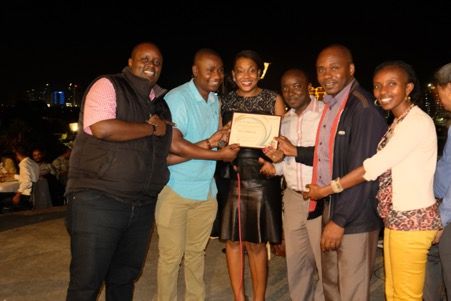 WHY DID YOU CHOOSE THIS CAREER? 
I'm very passionate about serving the vulnerable in society. Having had an education and extension background and served as a high school teacher I developed a heart to care for and make people better. I saw the struggle in many hard to reach areas and slowly started to align my thoughts towards what I could do to make life better for them. 
DESCRIBE YOUR CAREER YEARS AT WV
I have served in World Vision for the last 12 years. 10 years in World Vision Kenya and 2 years now at World Vision Somalia. Within the period of the 12 years I served in different roles in emergency response and development sector, 8 of this years I was privileged to work on emergency context mainly handling food and cash assistance. 
While still in college I got my industrial attachment at World Vision's Area Development Programme (ADP) in Laikipia and that's how I got to learn about World Vision. It was interesting to know World Vision goals perfectly synched with my life's purpose. 
After graduating from college, I was lucky to get a one year contract with World Vision to respond to drought. When my contract ended I joined the teaching profession for 5 years before a way opened up again in World Vision. 
HOW WOULD YOU DESCRIBE THE WV ORGANIZATION CULTURE? 
World Vision has a very rich caring culture, this is one of the reasons that has kept me here so long. Despite having lots of work, people are genuinely concern about the well-being of their colleagues. 
HOW DO YOU KEEP YOUR TEAM ENGAGED AND MOTIVATED? 
I operate an open door policy and make it very clear to my team that I'm reachable and approachable anytime. In case they are having difficulties in any area of their life they do not have to let it boil inside of them, but I encourage them to share with others because the solution may be with the immediate next person. 
Also, I encourage the spirit of teamwork. Teamwork increases efficiency, the ability to focus different minds on the same problem and mutual support. When a team is able to work well together they accomplish more than an individual can do alone. 
Not only do I encourage sharing our challenges, but also, our strengths, experiences, achievements this has proved to be an upward sharp learning curve. Then there's an issue of life-work balance, we mostly are so absorbed in work we forget the reason we work at first! So I encourage my team to find a perfect balance between work and people we care for. 
ONE LESSON YOU'VE LEARNT THE HARD WAY FROM YOUR FIELDWORK? HOW DID YOU TACKLE IT? 
In 2017 Somalia was hit hard by worst drought ever. During this period there were so many people who were left vulnerable, the number scaled up almost overnight. 
World Vision being one of the organizations responding in Somalia, we had to scale up operation to meet the growing demand. Internally we had our set of challenges, we had policies and procedures which were not fast enough to respond to the drought situation. 
Another challenge during that period was resources. It was very worrying to see the number of people that required assistance constantly grow, yet the resources were not enough to meet this demand. I would like to say that the World Vision Somalia leadership team and World Vision East Africa region disaster management team were very supportive and finally their efforts helped us secure more funds to respond effectively and timely. Not even at one single time did we turn down an opportunity to respond because of resources.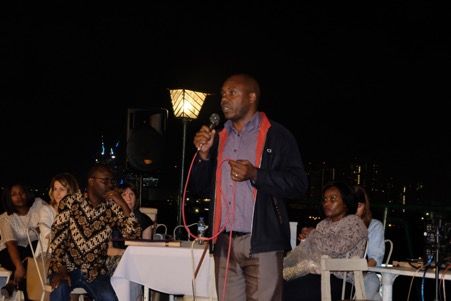 WHAT ARE SOME OF THE OPPORTUNITIES THAT YOU WOULD ADVISE STAFF TO TAP INTO IN ORDER TO GROW IN THE HUMANITARIAN WORK? 
The nature of work in NGOs is very demanding, however we need to create time for our personal self-development, socially and career-wise. Some of the opportunities I can recommend to World Vision Somalia Staff is tapping into many online courses offered by World Vision according to your respective field of interest. Create time to attend to these courses they will leave you better and increase your value. 
Another advice is to get some quality time to bond with people in the same field/profession and get to exchange ideas. 
WHICH WV LEADER GREATLY IMPACTED YOUR CAREER AND VALUES? WHY AND HOW? 
I would say the founder of World Vision Bob Pierce - Bob dedicated his life to performing selfless acts some which are; helping those who suffered from diseases, starvation, and malnutrition. During my induction to World Vision I remember reading about his famous quote "Let my heart be broken by the things that break the heart of God" and since then it has never escaped my mind. God did not create us to suffer, but unfortunately that's the reality that surrounds us everywhere. Some of these sufferings are natural calamities and some are man-made either way it still touches the heart of God. God expects us to give a helping hand and warm heart of love to those who are suffering. 
YOU WERE VOTED AS BEST FOOD ASSISTANCE MANAGER OF THE YEAR 2018, CAN YOU PLEASE TELL US ABOUT THIS EXPERIENCE 
This was a very humbling experience, I honestly did not expect it! Looking at the challenges we went through in Somalia we did not expect it at all, especially knowing how competitive the process was. The award event was held in Manilla, I remember sharing the table with South Sudan and Zimbabwe office who were scoping awards after another and displaying them on the table. When it reached time to announce 'Food Assistance Manager of the Year 2018' there was too much tension we were invited to the floor to dance a bit to at least neutralize the tension. After we got back to our seats and settle down I was finally given the award. To date I'm still humbled and motivated to do more despite all the challenges we face as Somali office. 
WHERE DO YOU SEE YOURSELF IN 5 YEARS? OR WHAT ARE YOUR CAREER GOALS? 
I thought maybe in the next five years I would be retiring, but I feel like I have just started! I'm looking forward to being a Disaster Management Advisor, this is because of the vast experience I have gained throughout my years of service. 
God willing 5 years from now I will want to see myself in that level, hopefully with World Vision.