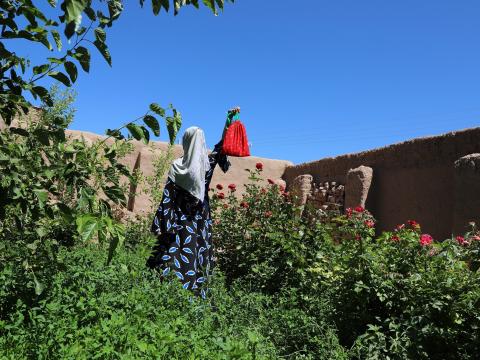 Days for Girls
Wednesday, May 20, 2020
"My mother gave me a piece of fabric and she told me not to tell anyone about my situation; it was forbidden," says Homaria, 15, while recalling her first menstruation period.  She is originally from Badghis province, however devastating drought forced her family to move to Herat and live in one of the settlements for internally displaced people (IDP) a few years ago.
Menstruation is a taboo subject in Afghanistan; a country where the cultural norms and lack of knowledge means menstruation is a topic of shame and contempt among the communities. For this reason, it is rarely discussed between mothers and daughters.  The neglect of this topic results in significant health issues such as urinary and reproductive tract infections, particularly amongst teenage girls. 
For Homaira her first day of her period was a scary day and she had no idea what was happening to her body. "I couldn't stop crying, and I wondered with whom I should share my problem. Ultimately I told my mother," she remarks. 
Given the sensitive nature of menstruation in Afghanistan and entrenched cultural beliefs, menstrual hygiene management is difficult to address.  With the support of Days for Girls International and World Vision Australia, however, World Vision Afghanistan is assisting 1000 women and girls in Herat's IDP settlements to manage their menstrual periods hygienically.  This is delivered through menstrual hygiene awareness sessions (Days for Girls Ambassador for Women's Health Education) and the distribution of Days for Girls Menstrual Health Kits. The DfG kits contain all of the necessary menstrual hygiene materials for girls and women to manage their menstrual periods hygienically, including reusable sanitary pads, cleaning materials, and instructions, packed inside a discrete drawstring bag.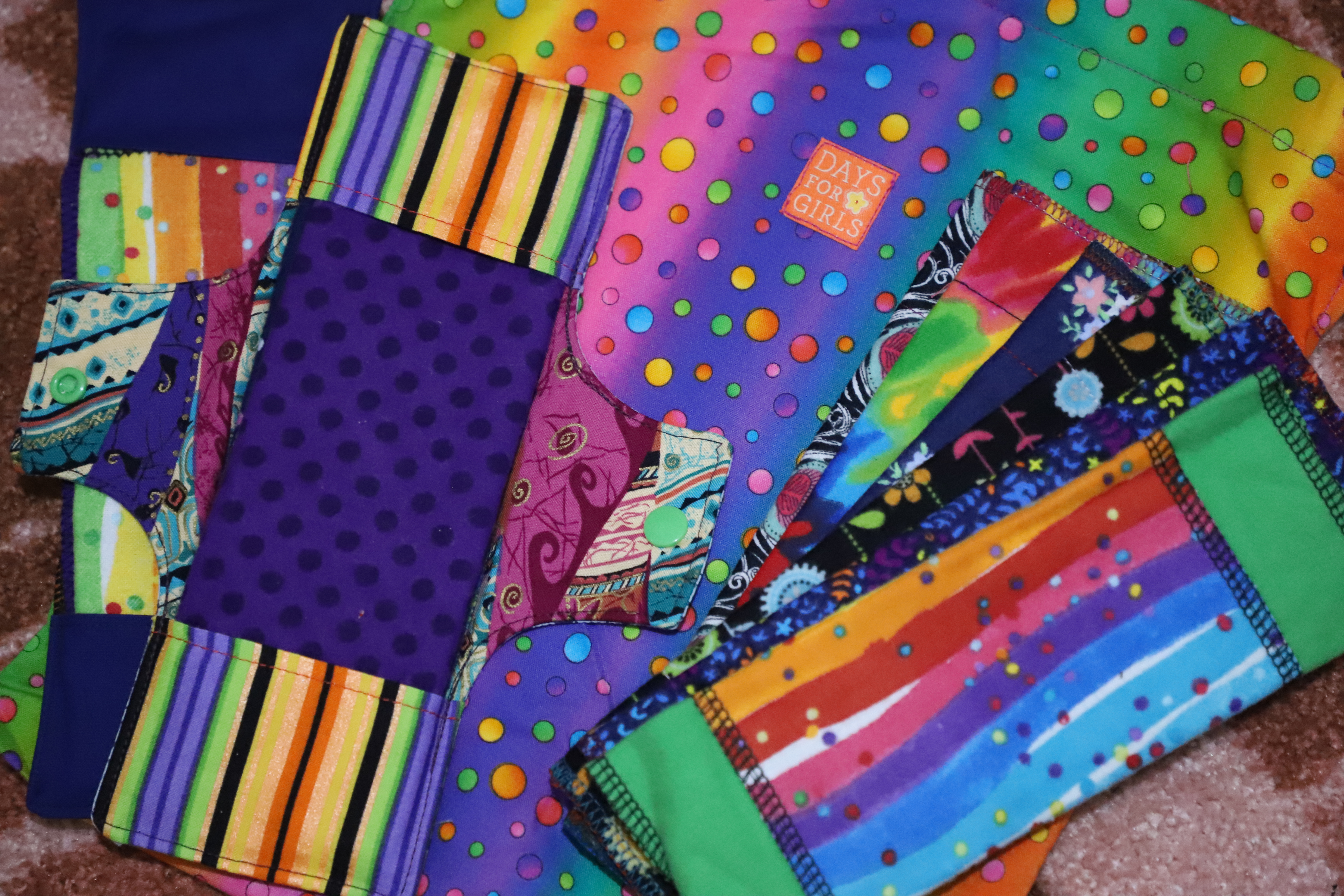 This menstrual hygiene management approach has been critical for empowering women and girls. Homaira said, "I didn't know how important menstrual hygiene management was. I have never talked to anyone about it due to shame.  In the past, I felt I was filthy and that this blood was a sign of impurity because I had no idea what this blood was for and why we had to experience it for 7 days per month. Now I know how to take care of my body and no longer experience shame from menstruation because it is a sign of a healthy body."
The approach shared in Days for Girls Ambassador for Women's Health Education has also helped dispel myths.  According to Homaira, "We were previously told to avoid vegetables and bathing for the duration of our periods in order to prevent infertility."  She remarks, "Now we know how to take care of ourselves during the period." Maryam, 30, was told by her grandmother, "Do not wash yourself after using the toilet because it causes infertility and do not walk because it will damage your uterus." She remarks, "Now I know that these myths were not only harmful, but also jeopardize our health in the long term." 
Pari Gul, 16, is another participant in the Days for Girls project. Access to sanitary pads was a challenge for her. "We are a large family so we can barely afford to buy food. I have five sisters and all of them have to buy sanitary pads each month, which is costly for us, and we cannot afford it. I remember one day when I didn't have sanitary pads. It was time to go to school and I didn't want to miss school. I had a brown scarf that I really liked. I cut it into pieces, and used it as sanitary pads. I cried a lot over missing my scarf. It wasn't the last time. I had to do the same with my other clothes too," says Pari Gul, with tears in her eyes. Now she has the DfG kits, "I am very happy now. I can use it multiple times, which is very easy, without paying money for it. I have shown the kit to my friends and they have sewed the same sanitary napkins in order to reduce the cost of buying sanitary pads from the market," tells Pari Gul.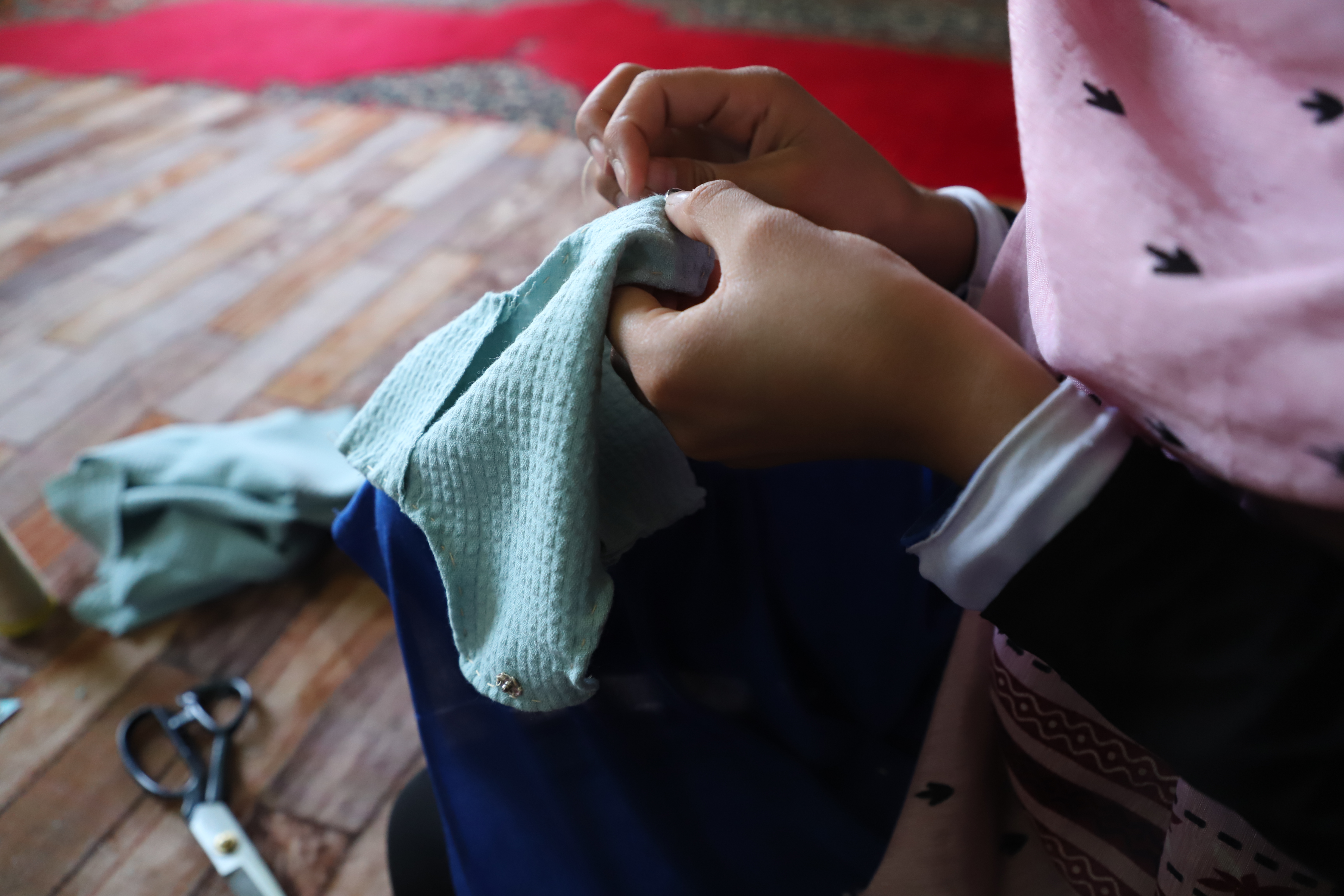 The women and girls who participated in this project are delighted to have Days for Girls Menstrual Health Kits, and wish for further support.  The DfG kits and information have not only solved their menstrual hygiene management challenges, they have also been a source of empowerment, allowing women and girls to manage their menstrual periods hygienically and with dignity.