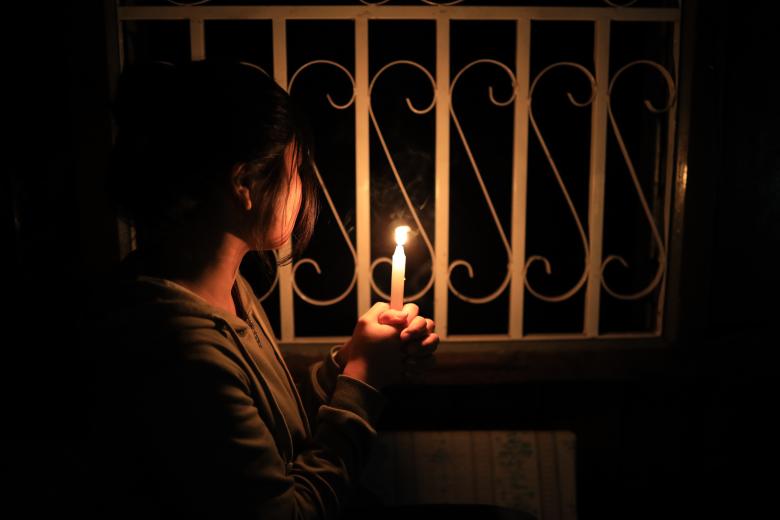 Protect Myanmar's Children Today for Our Future Tomorrow
Monday, January 31, 2022
"My family is struggling to cope. We don't have much to eat. I feel depressed and discouraged sometimes as I am unable to continue my education for the past two years due to COVID-19 lockdowns and the current conflict. The sound of gunfire makes me more anxious. I don't feel safe and worry for the safety of my family. But I try to find ways to encourage myself and to cope with depression by applying what I have been able to learn from the life skills training provided by World Vision. I will continue my education till the end no matter what the current situation is," says 16-year-old Aye*.
One year into the socio-political unrest in Myanmar, it is estimated that at least 14.4 million people are in dire need of urgent humanitarian aid. World Vision is gravely concerned about the devastating impacts on more than five million of the nation's children who have either been traumatised, injured, displaced or at risk of being killed. We urgently call for humanitarian access to the vulnerable during this time of conflict which is showing no signs of abating and is exacerbated by the raging global pandemic COVID-19. The ongoing aftershocks of the combined events and their attendant human and developmental costs to Myanmar are immense and immeasurable.
Since February 1, 2020, almost 405,700 people in Myanmar have been internally displaced as a result of armed conflict and national instability. Entire communities, including children, have fled or are being displaced. Disruptions to learning that began with the pandemic, have taken a turn for the worse since. 12 million children are living out their worst-case scenarios of not having access to classroom education and are steadily losing hope for change. Children are also suffering from psychological trauma and mental health issues due to the socio-economic impacts of the conflict and COVID-19 on their families and communities.
World Vision calls for an end to all arbitrary detentions and attacks on civilians, especially children and humanitarian workers in Myanmar. All actions must be taken to prevent violations of children and humanitarian rights, in line with the UN Convention on the Rights of the Child and the Paris Principles, of which Myanmar is a signatory State. Since 2020, through WV Myanmar's COVID-19 response, we have reached nearly 500,000 people in the country, including over 150,000 children. Through our Sustained Humanitarian Response, WV Myanmar has provided life-saving assistance to affected children and their families in the states of Rakhine, Kachin and Northern Shan. Since February 1, 2021, World Vision has been on the ground in over 40 townships serving nearly 3,000,000 people, including more than 1,200,000 children and 15,000 Internally Displaced People (IDPs), through our life-saving relief efforts in the areas of child protection, health, education, clean water, as well as supporting those whose livelihoods have been destroyed during the conflict. 
World Vision's commitment to the children and people in Myanmar remains steadfast during these challenging times. We will continue to stand with children and their families to ensure that they receive the support which they need. We pray for a peaceful resolution of the conflict, and that along with other humanitarian actors, we are able to assist affected children and families without undue restrictions. World Vision has been operating in Myanmar for almost 30 years, with programming in 12 out of 14 regions. Our work impacts the lives of two million people, including 453,674 children across the country. We facilitate long-term sustainable development plans that help build Myanmar's future, such as restoring livelihoods, improving food security and access to health care and education.
* Name changed to protect identity