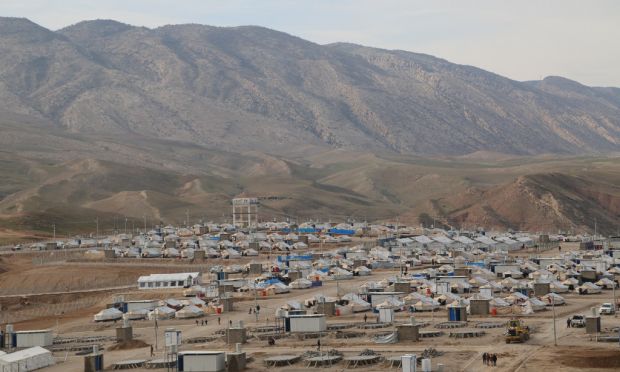 World Vision is voicing fears for children trapped in Mosul, as a battle rages in ISIL's last stronghold of the city.
Families are hiding in their homes with dwindling supplies of food and water, amid worrying reports of civilians being used as human shields.
The aid agency is on standby to provide emergency supplies and counselling to those who flee.
Ian Dawes, Response Manager for World Vision's operations in Iraq, said: "The situation facing families in Mosul is dire, and it's clear that things are going to get worse before they get better.
"Three years under ISIL rule has had a devastating impact on children we're already supporting in camps outside the city, with some arriving unable to speak.
"Our staff stand ready to help this new wave of people we're expecting with emergency supplies and protection, including specialist support from our social workers."
World Vision has supported around 28,000 people who have fled the city since last October.
Civilians in and around the Old City have been urged by the government to leave, with the UN predicting up to 200,000 people may try to flee in the coming days.