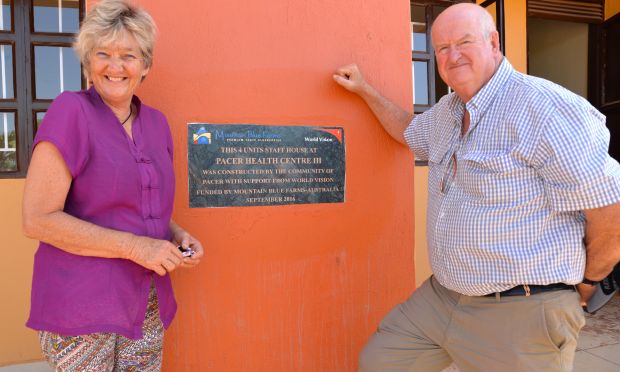 It all started in 2013 during a family visit to Lira district, northern Uganda. Ridley Bell, the proprietor of Mountain Blue Farms in Australia, (a leading blue berries whole sale nurseries supplier) had travelled along with his family to visit some of World Vision Uganda's projects in the Northern region. In company of the then World Vision Australia CEO Tim Costello, Ridley had expressed interest in partnering with World Vision to foster transformation in some communities.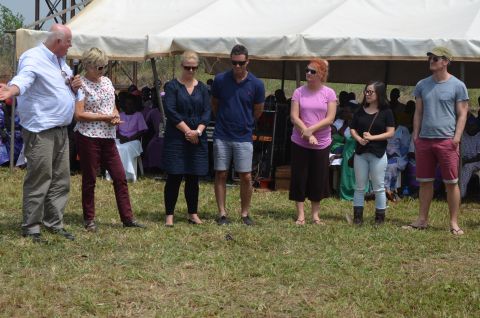 During the trip, the team visited a local Health Centre in Opeta sub county, Kole district and saw the lack of facilities, resources and funding within the Health System. Connie Apio, the in-charge at the facility took the team around and used the opportunity to lobby for support. Just like many Health Center 11s in rural Uganda, Opeta was a poorly equipped, equally empty hospital. Connie and her team of two other health assistants were conducting deliveries for mothers on two wooden benches. That was all their make-shift maternity ward could offer.
"Because I couldn't do anything about the equipment like delivery beds and mattresses, I had to improvise. There were two long benches at the hospital, and these were to act as a delivery bed. I would put them together so they could have a surface area like that of a delivery bed," Connie Apio says.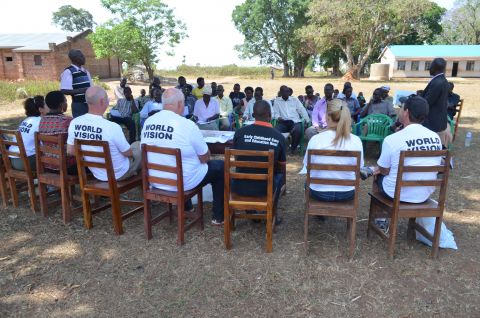 This shocking experience moved Ridley Bell. Never in his entire life had he encountered such amount of need. He would immediately commit to supporting the improvement of healthcare services at the facility. And his support would come through World Vision.
Work at Opeta Health Center 11 Begins.
The first phase of the project was to upgrade the Health Centre from grade II to III by funding a well needed maternity ward, an outside patient admission ward, supplying medical equipment, water supply, hiring medical staff and constructing staff houses. Ridley, through his Mountain Blue Farms Company committed to do it all in just one year. That was in January 2014 and by January 2015, Ridley was back again at the facility to witness how his efforts had transformed the hospital. Opeta had been completely transformed.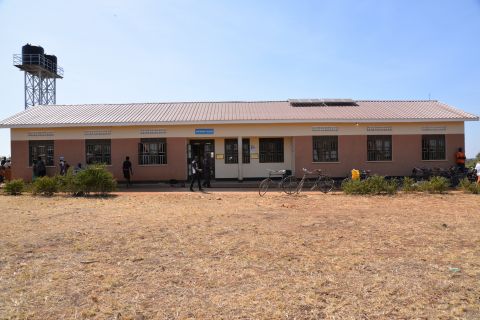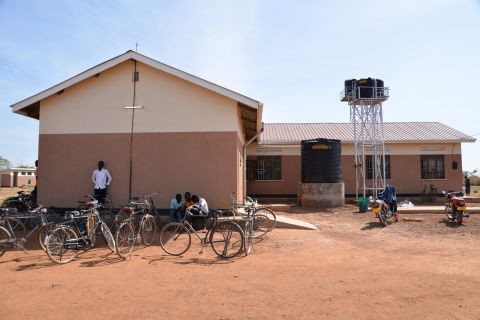 The passion and dedication of the Mountain Blue Farms Team to this part of Uganda was so apparent as they stepped out of the vehicles to attend the opening of the new Maternity ward at the Health Centre. Emotions ran high, as they embraced community members and leaders who they had met the year before. In 2014 they promised to support the area and return – and in 2015 they did. Trust between the community, Mountain Blue Farms and World Vision had grown and delivered a profound impact in that area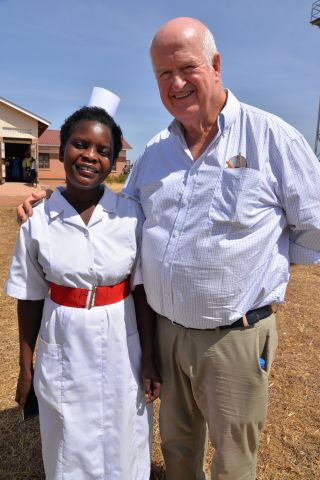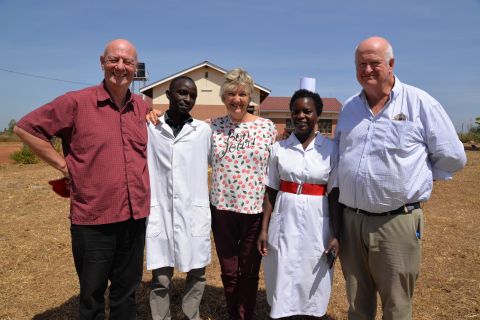 Today, the revitalized Health Centre and Maternity ward houses 23 beds with wash rooms. There is a pediatric ward, a general ward, medical staff quarters, and a play area for children, new toilets, solar-powered running water and electricity – all thanks to the support of Mountain Blue Farms. Because the facility had been elevated, it needed more than just 3 health workers but the district could not afford it.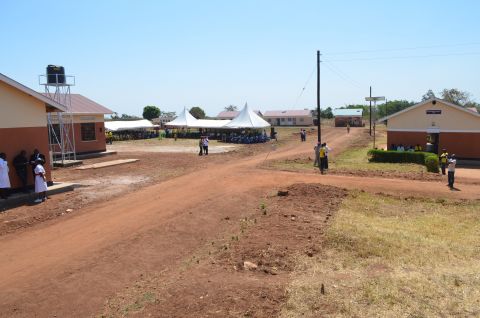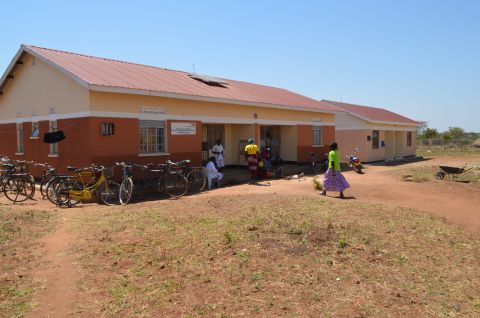 Ridley once again intervened and14 new health workers were hired and their remuneration for the first 2 years was paid in full to the district local government. After the initial two years, the district local government promised to absorb the new staff.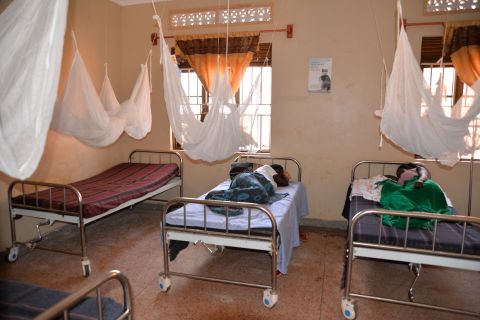 The upgraded Health Centre today serves more than 30,000 people in the surrounding area every month, and the effects have been seen through especially the increase in safe and healthy deliveries at the maternity ward. Deliveries with the aid of a skilled health worker increased from 215 in 2015 to 580 in 2016.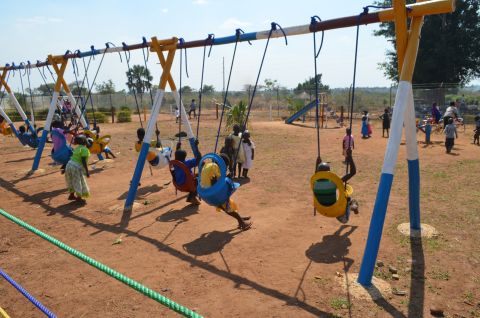 In addition, OPD new cases between 0-4 years increased from 1834 in 2015 to 5145 in 2016, which is an increase of 180.5%.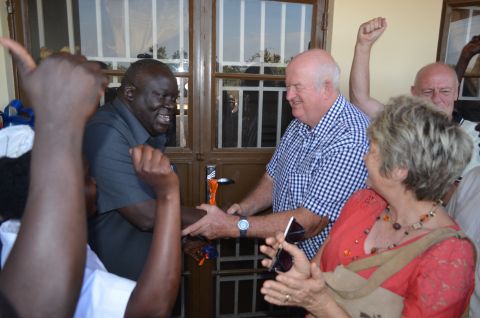 Elevation of Pacer Health Center 11 to Health Center 111
After completing work at Opeta Health Center 111, Ridley was yet again touched by another community that was in dire need of health systems strengthening. This was the society surrounding Pacer Health Center 11 in Agago district. Unlike Opeta, Pacer was mostly an empty shell, boasting of only three rooms; with one acting as a maternity ward, another as an examination/doctors office and the last one a store. That was all the hospital had despite covering a catchment area of more than 25,000 people.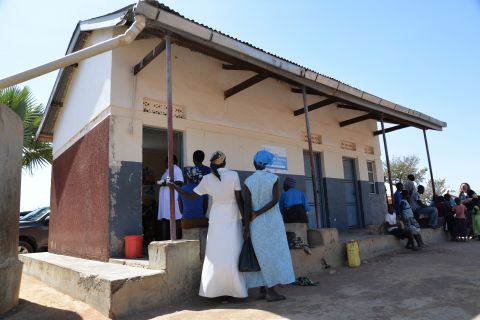 In line with the upgrade, Mountain blue Farms constructed a Health center III level general ward in Pacer to offer comprehensive maternal-new born and child health services for the community. The General Ward has a Male and female ward, Pediatric ward, Maternity ward, Delivery room/labor suite, midwife's room, rooms for clocking, bathing, sluicing, line storage, waiting and free walking corridors.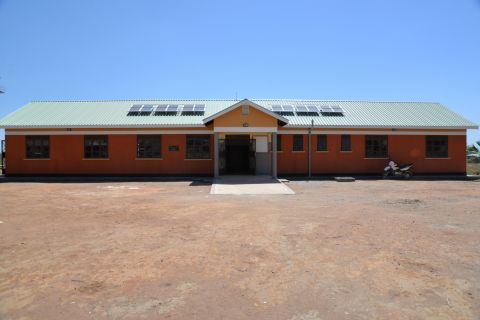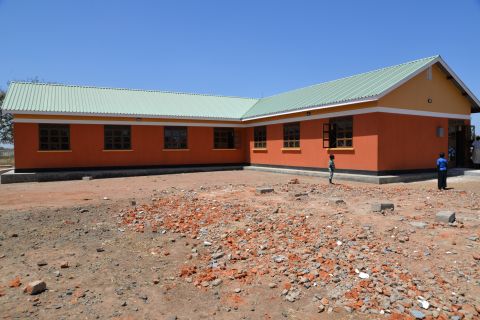 Additionally Mountain blue farms has constructed a Placenta pit, an incinerator, complete Solar lighting system, water for the maternity and delivery room. 2 blocks of Staff houses with 8 units to accommodate 8 staff have also been constructed for the facility. The Staff houses have one bedroom, outdoor kitchens and living room, solar lighting system, plus drainable Ventilated Improved Pit Latrines for each of the Staff house unit.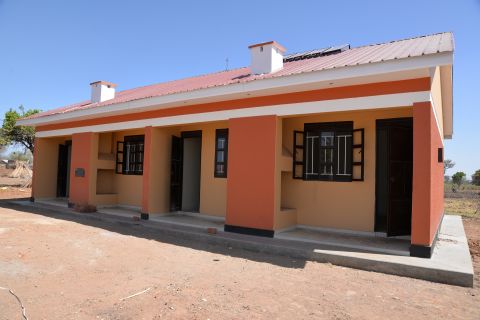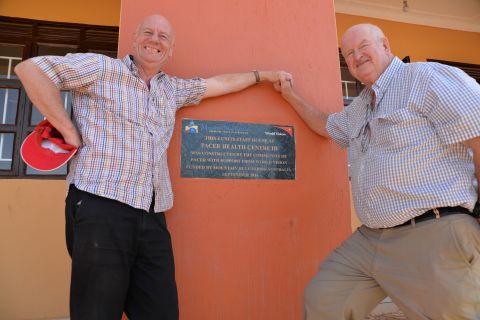 The recruitment process of 14 health workers for Pacer health center has started by Agago Local Government following the public service procedures. Mountain blue farms will support payment of salaries for two year since the planning process to enroll staff into government payroll normally takes long. This will be critical for sustainability of the project.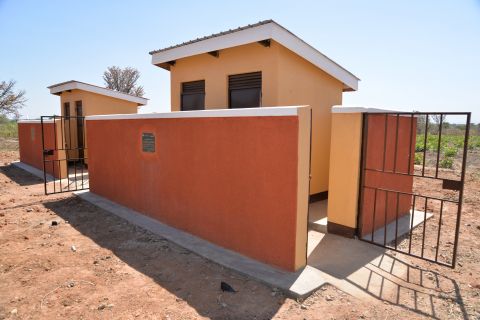 Construction of Pacer Water System for the Community and Health Center
Pacer Health Centre has been supported with a motorized piped water system that uses solar to pump water to a strong tank of 30 Cubic meters for the health center and community around the catchment area. 5 villages are served with 4 tape stands.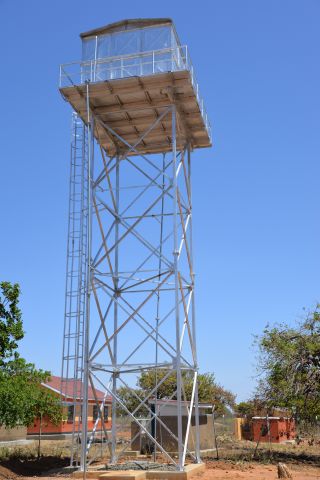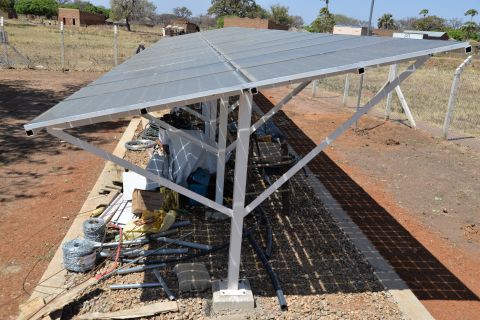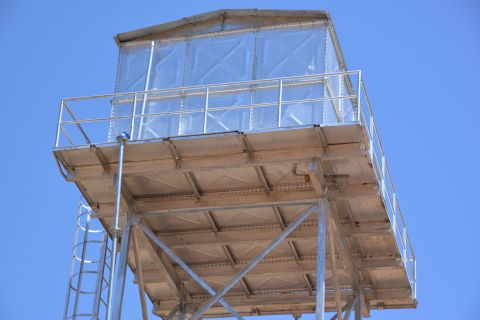 The project has constructed 5 stance drainable ventilated improved pit latrines for inpatient and outpatient usage at the Health center. A perimeter chain-linked fence around the Health Facility has also been put in place.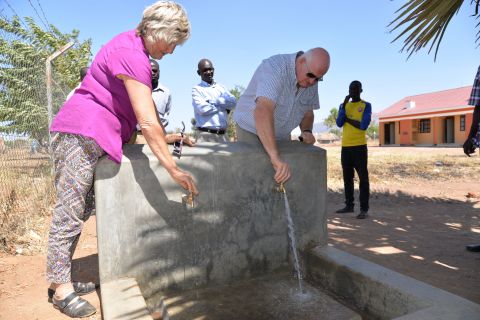 Support towards the Teacher's Housing Project
The other appalling public facilities that moved Ridley were the government aided primary schools in the sub county. Not only where the schools in poor conditions but they also lacked staff houses and this greatly affected pupils performance. In a bid to increase performance and retention of teachers at Opeta and Apedi Primary schools, Mountain Blue Farm offered to build two units of staff houses (one for each school), housing four teachers in total.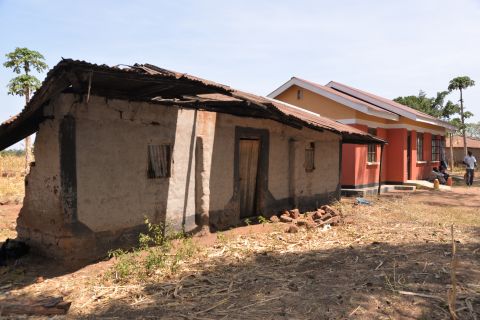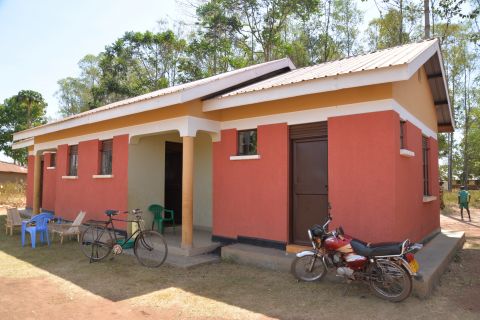 In Uganda the recommended standards and targets for every primary school is to achieve a classroom pupil ratio of 1:55; desk pupil ratio of 1:3; latrine pupil ratio of 1:40 and permanent accommodation for at least four (4) teachers which was not the case.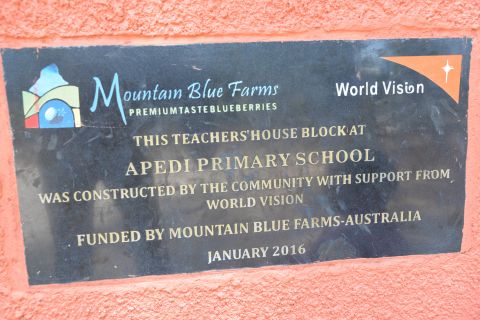 The teacher's houses have not only improved performance of pupils in class but also increased enrollment of pupils from 1,123 in 2014 to 1,350 in 2015. Teachers begin and end classes in time and some times they are able to offer weekend remedial classes to especially candidate students. World Vision has also constructed 5 new classrooms for each of the schools as part of its community development programs in the sub county.
Ridley's Commitment
As of January 2017, Ridley has invested more than USD$1.5m in strengthening education and health systems in northern Uganda.Ridley and his family have committed to continue supporting community transformation in Northern Uganda, at least for the next 10 years. He says nothing gives him joy like seeing people's lives transformed by the little he can provide.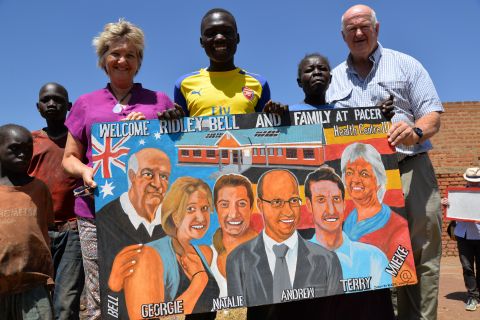 ''The Lord has been good to me. I've made some money in my businesses and as a family we feel we need to give back some of it to people that need it most. This is what gives us joy. Seeing smiles on all these people, who at once had totally lost all hope'', says Ridley.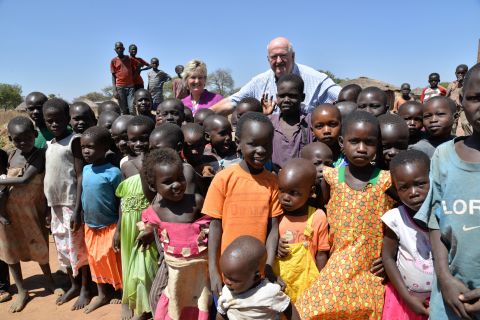 Ridley is also into supporting youth football sporting activities in Northern Uganda. The Destiny Sport academy gala, an annual soccer tournament that brings together more than 50 youths football teams receives 80% of its financial funding from Mountain Blue Farms. The tournament has grown beyond the northern region and now attracts teams from Eastern, and Central regions.