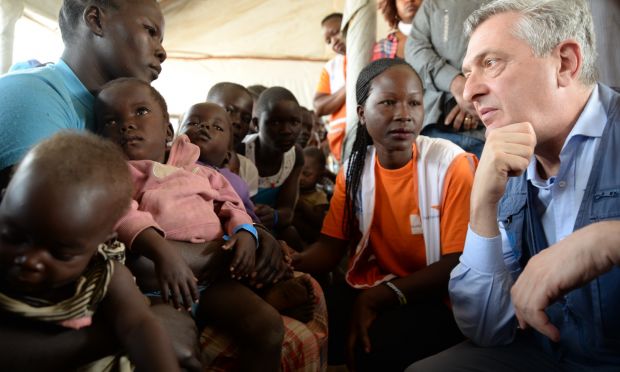 The UNHCR chief visited northern Uganda's Imvepi refugee settlement this week, flanked by several key dignitaries including Uganda's commissioner for refugees Apollo Kazungu.
This was Grandi's second visit to Uganda in less than 12 months.
The team spent much of the day's visit at Imvepi refugee reception centre, which is managed by World Vision in partnership with UNHCR.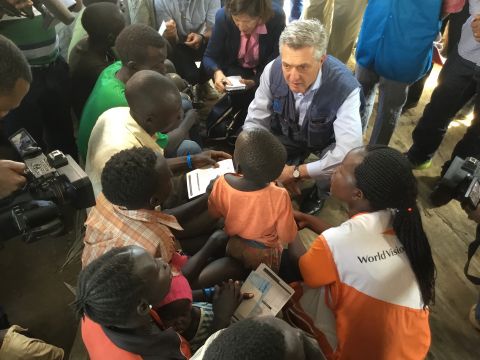 Grandi, who was on an official visit to Uganda, praised the country's continued commitment to hosting refugees and called for greater global support for Uganda's progressive policies of helping the forcibly displaced.
''There are almost 500 refugees a day coming to Uganda, mostly from South Sudan and others from Congo….All are allowed to come and receive protection, to mix freely, to work, to access basic services. The borders are open; Uganda's refugee policies are among the most progressive in the world," Mr. Grandi told journalists after touring Imvepi settlement.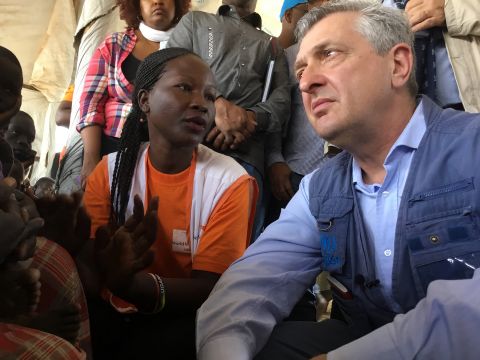 Grandi was greatly touched by harrowing ordeals of refugee mothers who lost touch with their husbands during escape. One of the mothers he met had four children and she had walked with them to Uganda on foot for more than four days.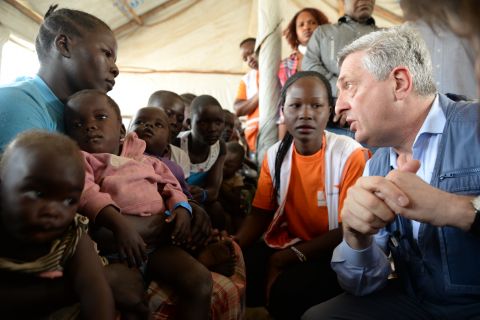 ''I want to appeal to the South Sudan leaders and those in the opposition, please make peace. We can't subject these people once again to exile and suffering. We can't always take for granted the generosity of the Ugandan people. We must ensure that peace prevails,'' Mr. Grandi told the media
The majority of the refugees Grandi met at Imvepi refugee settlement told him they would go home once peace returns.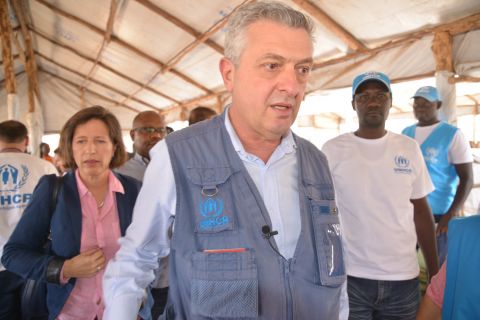 Uganda now has the largest refugee population in Africa, more than half of whom are children. Later this week, UNHCR will be launching an appeal for fresh funding to support Uganda's Comprehensive Refugee Response Framework, with increased infrastructure investment.