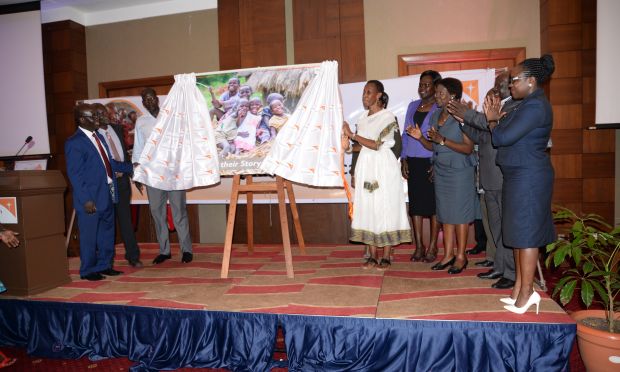 World Vision Uganda launches a local fundraising drive, appealing for financial support from the general public to improve the learning environment of 9 community schools in Pader district plus to drill at least 20 boreholes in Agago district.
The initiative, dubbed; ''For every child, access to clean water and quality education'' will in its first phase focus on addressing challenges to education, water, sanitation and hygiene in the two districts.
This is the very first time World Vision Uganda is directly targeting local donors and well-wishers for its community development programs, something the organization feels is an opportunity for every one to impact lives of vulnerable communities.
''Since its inception in Uganda in 1986, World Vision's community programes have predominantly been supported by foreign donors. But for this particular initiative we would love to target any one who has a yearning to impact lives of vulnerable people. We want every one to contribute any amount they can and that's why we are also recieving contributions through mobile money.'' Said Gilbert Kamanga, the World Vision Uganda country Director.
The launch of the initiative was at the Sheraton Hotel in Kampala where World Vision was able to raise UGX155M in both cash and pledges. In attendance where members of parliament, church leaders, civil society, World Vision staff and other well-wishers.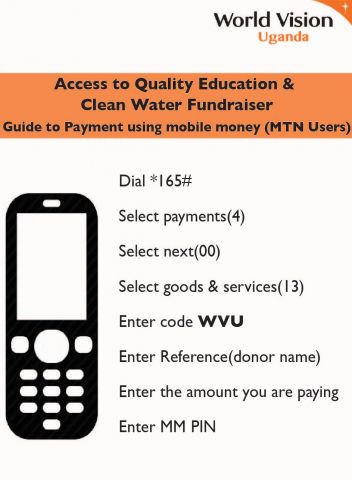 SCOPE OF WORK:
In Agago district, World Vision is targeting to construct at least 20 boreholes and establish water management committees in each of the communities that will get a borehole.
Each borehole is at completion level valued at UGX25Million shillings (USD$6900).
One of the communities earmarked for a borehole in Agago district is Langiya Village in Wol Sub County, where community members are fetching water for domestic use from an open dam. The dam, constructed in early 2000 to provide water for livestock is now also serving community members.
In Pader district, all the 9 community schools targeted are grass-thatched and built with mad and wattle; have no desks for pupils, have no proper latrines, have no staff houses and some of the pupils study under trees.
The teachers too have no staff room and thus keep under tree shades when out of class.
World Vision is thus seeking to construct for each of the 9 schools;
-A 4 class room block with a teacher's office and store. Each of these blocks is valued at UGX150Million shillings (USD$41600).
-Provide at least 400 school desks each valued at UGX160, 000 (USD$44)
-Construct a 4-unit staff house, each valued at UGX115Million Shillings (USD$31944)
-2 Unit staff latrine stance each valued at UGX12Million shillings
-A bore hall for each school Valued at UGX25Million shillings (USD$6900).
-A 6 stance latrine with changing rooms for girls plus a special wing for disabled children. Each valued at UGX12Million Shillings (USD$3333)