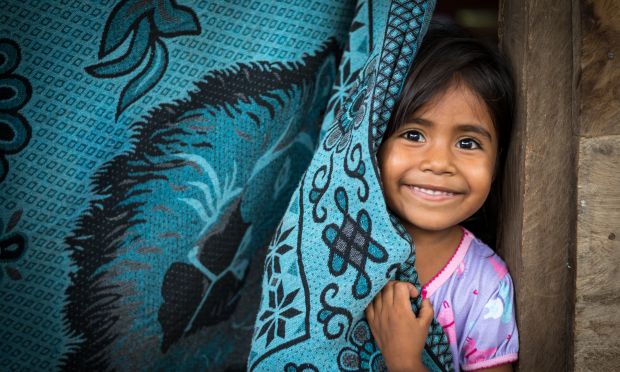 The European Commission and World Vision Brussels & EU Representation cordially invite you on 29 June 2017 to the event 'Faces of today, leaders of tomorrow – EU joins forces with girls to end violence for good' from 09h30 to 13h*, Residence Palace Brussels (155 Rue de la Loi – Block C, 1040 Brussels) - Polak Room.
Every year, violence affects over one billion children around the world and occurs in every country and every community. While girls, women, men and boys can experience violence, they are affected in different ways. Girls and women face greater obstacles to reaching their full potential and leading safe and dignified lives due to structural gender inequalities and increased vulnerabilities to violence. Too often girls remain invisible in the march towards sustainable development.
Join us in conversation as we unpack these complex issues.
In the High Level session "In Focus: Girls' Partnership with EU to Make the 2030 Agenda Happen" the speakers will discuss the investments made for protecting and preventing violence against girls by the EU and its Member States. Two World Vision Girl Representatives will speak on behalf of their peers sharing their stories and experiences.
Speakers:
Neven Mimica, European Commissioner for International Cooperation and Development
Trihadi Saptoadi, Executive Committee, Global Partnership to End Violence Against Children & Partnership Leader/Impact & Engagement, World Vision International
Ana Birchall, Romanian Minister for European Affairs (tbc)
Fatou, Young Leader to End Violence Against Children, World Vision Senegal
Samia, Young Leader to End Violence Against Children, World Vision Bangladesh
The expert level session "In Focus: Unpacking Solutions for Ending Violence against Girls" will then feature speakers from Civil Society organisations and EU institutions, as well as the Girl Representatives.
A full agenda will be sent out soon.
Please register here.
We are looking forward to welcoming you on 29 June 2017!
Because it takes a world to end violence against children. It takes all of us.
*Registration starts at 9h30