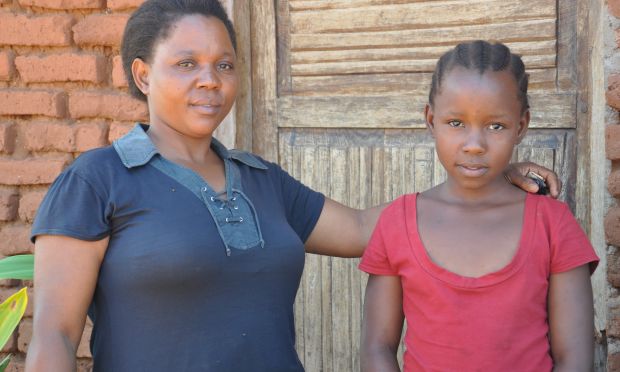 Kiondo (44) and Asha (34) are parents of Elizabeth (11), a beautiful shy girl with brown eyes. They live in Majengo village in northern Tanzania. The family depended on subsistence farming before World Vision empowered their community. For the years they have been planting rice, maize and vegetables. Often times they have experienced low yields of crop failure due to poor rainfall distribution and poor knowledge on farming. It is a very dry land with extremely hot temperatures, and is susceptible to drought. Majority of the residents have depended on rain fed agriculture
Kiondo is so thankful to World Vision Tanzania food security project, which has trained farmers in the area on modern farming methods to enhance food security, and sustain food systems. This has changed life to11-year-old Elizabeth, with her three other siblings, "we eat three meals daily, and before the support from Makindube ADP we used to eat anyhow without balance diet. We are not hungry," says Elizabeth.
Initially, the unpredictable weather patterns would cause Elizabeth's family to reap half a bag of maize or sometimes nothing from the same piece of land; the harvested crops could not sustain them through the year. "When people have the ability to provide for their families combined with the knowledge of good dietary choices initiated by World Vision, it leads to healthy families," says Kiondo, Elizabeth's father.
Moreover, World Vision Tanzania water, sanitation and hygiene project has piped water into the village; Elizabeth and her family used to get water in a river that crosses their village which is not so clean and safe. Elizabeth says, "I used to get unsafe water at the river which is a kilometer and a half away. I used to get stomach ache and diarrhea," she adds. Water is now available in our village and other three.