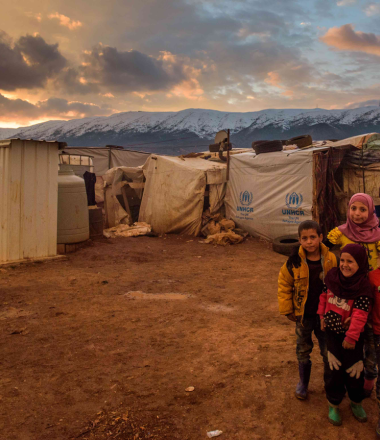 Reaching children affected by the Syria crisis
Children are disproportionately affected by conflict. Learn more about how the Syrian crisis is affecting children in Jordan, Lebanon, Turkey and Syria, and what we are doing to help.
Donate Now
Since the beginning of the Syrian civil war and the massive humanitarian emergency it triggered, World Vision has supported an ever-increasing number of individuals and communities across four countries worst affected by the crisis: Syria, Jordan, Lebanon and Turkey.
The conflict is unpredictable and each year is different. We are committed to reach all children affected to ease suffering and keep our promise to rebuild futures.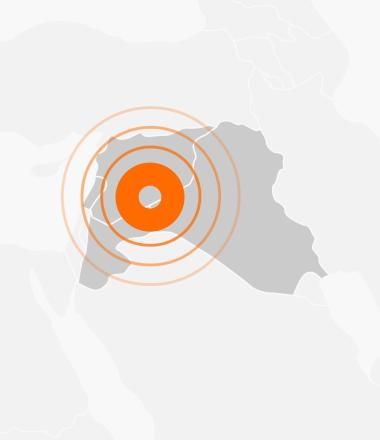 Syria Crisis Reponse
Where we are working
World Vision is working across Syria, Turkey and Jordan to support refugees, those who are internally displaced inside Syria and vulnerable host communities.
Statistics
5.7 Million
registered Syrian refugees
1.7 Million
Number of people assisted by World Vision
5 Million
Number of children in need of assistance in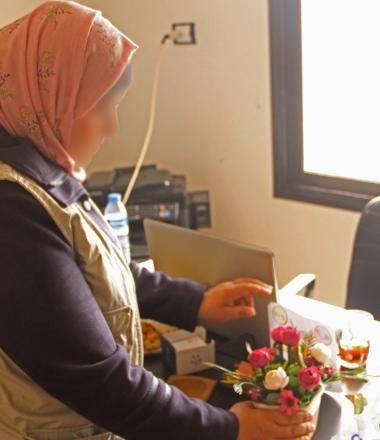 'I am a Syrian woman, I am an aid worker - we call for peace and an end to war'
Ahlam is an aid worker, mother, grandmother and community leader living in Idlib, North-West Syria. She was forced to flee her home in 2012 due to conflict, and began working as a humanitarian while living in a displacement camp in 2013. She has been with World Vision since last year, and has trained more than 6,000 humanitarian workers on protection during her career. 
New satellite imagery and analysis of Idlib
​​​​​Nearly 1/3 of the buildings examined in two frontline towns have been severely damaged or destroyed, making it almost impossible for civilians to return to their homes.
Images show an increase in size of 100% and 177% in two displacement camps in northern Idlib since 2017, as the conflict enters its 10th year.
Meet the children of #Idlib, #Syria
Hundreds of thousands of children have been physically and mentally harmed by the nine-year conflict in Syria. Fadi*, 15, lost his arm in an airstrike last year and has been sleeping under a tree with his mum and siblings. Now, he carries bricks for a living to support his family.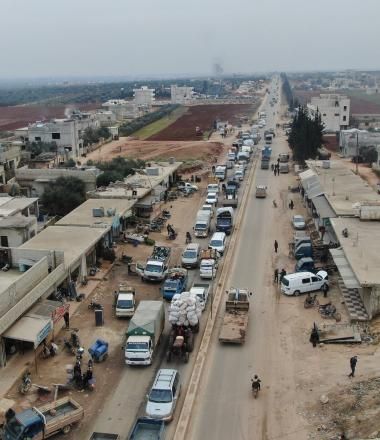 New Press Release
Hundreds of thousands in northwest Syria caught in humanitarian catastrophe
As hostilities continue to escalate in northwest Syria, World Vision along with seven aid agencies are making an urgent call for an immediate ceasefire as they warn that hundreds of thousands of people – the majority of them women and children – fleeing the unrelenting violence are caught in a humanitarian catastrophe.
"The conditions people are being forced to endure in Idlib are dire. Since December 2019, close to a million people have been newly displaced. The exodus of people is staggering."
Northwest Syria: Fleeing the Unrelenting Violence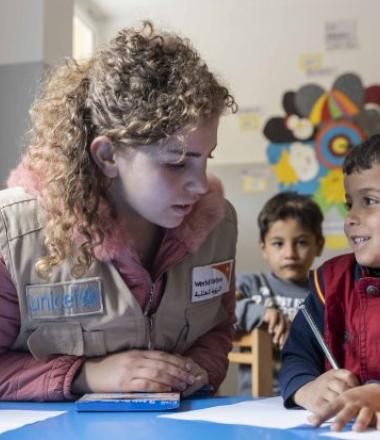 For Syrian Children
For the Love of Education
Five-year-old Ahmad loves learning the alphabet, numbers and colours at the World Vison early childhood education centre he attends.
"If we all unite, we can make Syria safe,"