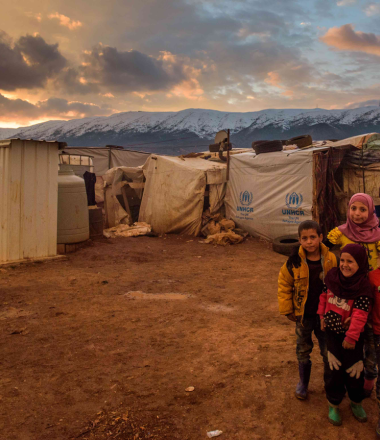 Reaching children affected by the Syrian crisis
Children are disproportionately affected by conflict. Learn more about how the Syrian crisis is affecting children in Jordan, Lebanon, Turkey and Syria, and what we are doing to help.
Donate Now
Since the beginning of the Syrian crisis in 2011, over five million people have sought refuge in neighbouring countries, and more than six million people have become internally displaced inside Syria. World Vision is committed to reaching children, especially the most vulnerable, and their families to ease suffering and keep our promise to rebuild futures. We began responding to the needs of displaced children and families in Lebanon in 2011 and since then have expanded to Jordan, Turkey and Syria. World Vision is supporting those affected by the crisis, including vulnerable host community members, with remedial and early childhood education classes, essential household items, psychosocial support, food, livelihoods and water, sanitation & hygiene assistance.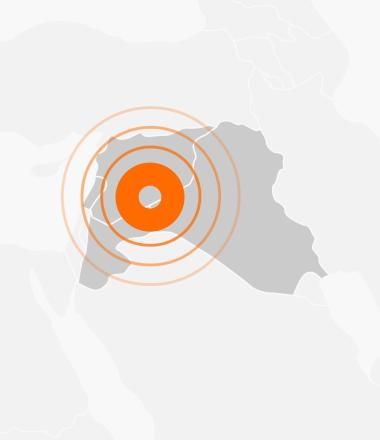 Syria Crisis Reponse
Where we are working
World Vision is working across Syria, Lebanon, Turkey and Jordan to support refugees, those who are internally displaced inside Syria and vulnerable host community members.
Statistics
5.7 Million
registered Syrian refugees
1.2 Million
Number of people assisted by World Vision in
695,000
Number of Children assisted by World Vision
Children of Idlib need you. Help us restore their futures.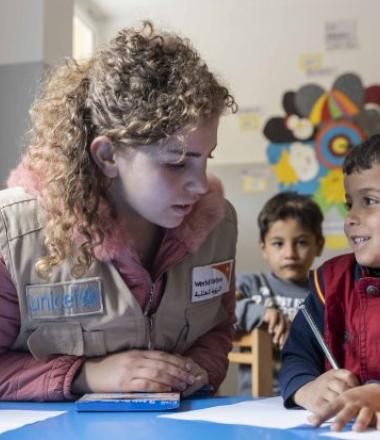 For Syrian Children
For the Love of Education
Five-year-old Ahmad loves learning the alphabet, numbers and colours at the World Vison early childhood education centre he attends.
Timeline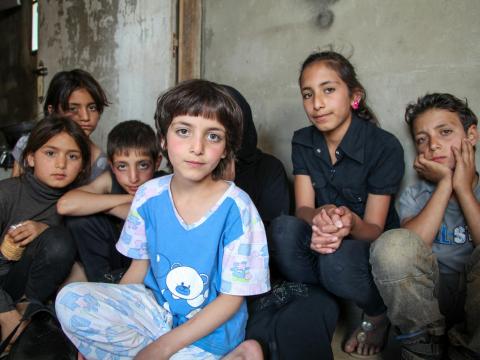 Protests in the southern city of Dara'a marked the start of the Syrian crisis. In the ensuing months and years, millions would flee across borders and to other parts of Syria to seek safety.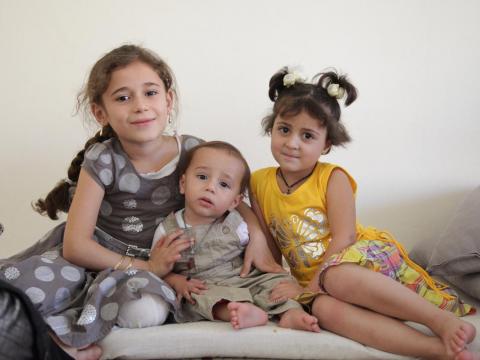 World Vision begins supporting children and families affected by the Syrian crisis in Lebanon.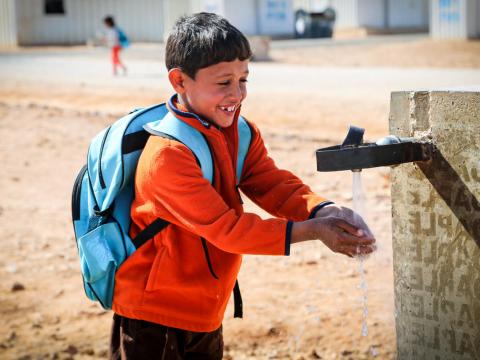 Azraq refugee camp opens in Jordan. World Vision water and sanitation facilities support thousands of refugees living in the camp.
"If we all unite, we can make Syria safe,"