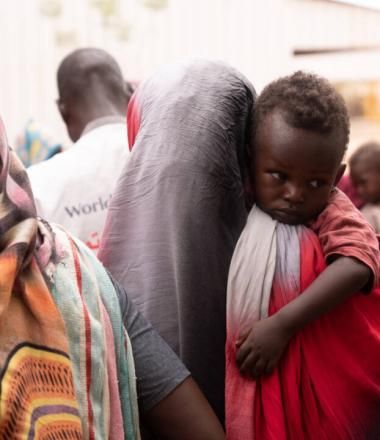 Sudan Crisis Response
What current events are occurring in Sudan?
On April 15, 2023, Khartoum, the capital city of Sudan, experienced armed clashes. This was after days of heightened tension concerning a proposed transition to democracy.
The safety and protection of the people has declined, resulting in hundreds of deaths, including the deaths of 18 health and humanitarian workers. Armed attacks have also spread to other cities, including Nyala in South Darfur state.
How is the situation impacting Sudanese?
Thousands of civilians are trapped in their homes due to the fighting. They have no electricity and are unable to venture out. They are worried about economic hardship, running out of food, drinking water, and medicine.
Many people in Sudan were already facing hunger daily as a result of climate shocks, rising food prices, and political unrest. The ongoing conflict and recent surge in violence have affected people in numerous ways, including:
Acute shortages of food, water, medicines, and fuel, with prices of essential items and transport sharply increasing.

Limited or no access to healthcare services. The World Health Organization (WHO) has reported 11 attacks on healthcare facilities. Many of these facilities are struggling with low staffing and a lack of supplies, leading to near non-functionality.

Forced displacement in various states, including Khartoum, Northern, Blue Nile, North Kordofan, North Darfur, West Darfur, and South Darfur. Many from these beleaguered states have fled to the countries of Chad, Egypt, and South Sudan.

Sexual and gender-based violence. 

U.N. Women has called

 on all parties to ensure that women and girls are protected from these crimes.

Armed combatants have been occupying homes, reportedly some hospitals and schools, and attacking water and electrical infrastructure, spreading fear and insecurity.
 

How is World Vision responding to the needs of those impacted by the crisis in Sudan?
Following the temporary suspension of our field operations in Sudan on Sunday 16 April 2023, World Vision launched a multi-country emergency response on 2nd May 2023. The declaration was based on the severity of the situation inside Sudan, its impact on neighbouring countries and the projected and protracted nature of humanitarian needs. Our efforts will be focused on affected populations in Sudan as well as those that have fled into Chad, Central African Republic, Ethiopia and South Sudan.
What is World Vision's Capacity in Sudan?
World Vision is one of the largest humanitarian aid organizations active in Sudan, having worked there for nearly four decades. In the past year alone, our work impacted over 1.5 million people, majority of whom were women and children. Our interventions included providing essential aid such as food, clean water, child protection, health and nutrition, and sanitation and hygiene programs. Other areas of operation included:
Supporting a school meal program for more than 140,000 vulnerable children

Providing access to clean water for over 55,000 people

Reaching more than 41,000 people with home healthcare and treatment
World Vision therefore remains committed to resuming our work in Sudan. Our staff, all of whom are affected by the conflict themselves, are eager to return to serving the most vulnerable children and families as soon as the security situation permits.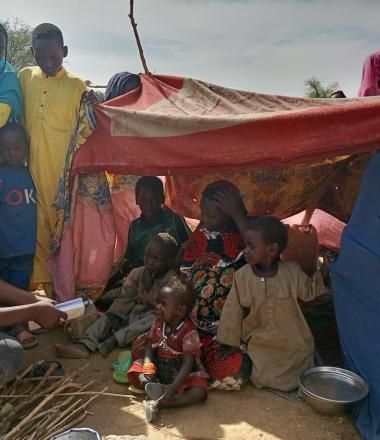 World Vision is responding to the needs of those impacted by the conflict in Sudan.
Frequently Asked Questions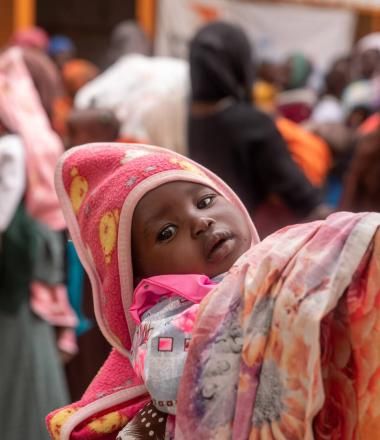 Emergencies
Helping children survive crisis
When disasters happen, whether natural or manmade, we want children to have access to food, clean water, and shelter.  Even in some of the world's most hostile environments, we have hope for recovery.