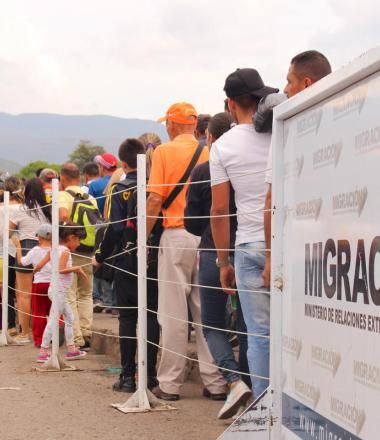 Venezuelans fight for survival by fleeing to neighbouring countries
According to the United Nations as of February 2019, approximately 3.4 million Venezuelans have fled their homes to seek refuge in neighboring countries such as Colombia, Ecuador, Brazil and Peru.
Help Now
For thousands of Venezuelans, leaving their home country isn't just another story of migration, it's  a matter of survival.
Once considered one of the most prosperous countries in the region, almost 90% of Venezuela's population now live in poverty.  Every day it's estimated 35,000 people cross from Venezuela into neighbouring countries including  Colombia and Brazil. Half of them are children. Some travel alone and others with their families, but all are fleeing life-threatening poverty and insecurity to seek a brighter, opportunity-rich future.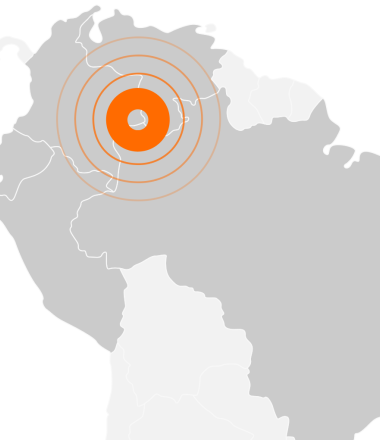 Where we are working
Brazil, Colombia, Ecuador and Peru
We are coordinating with our national offices in Brazil, Colombia and Peru to address the needs of 15,582 refugees and migrants capitalizing on the expertise of local response teams in each country.
The Situation
5,000
Venezuelans Abandon Their Country Every Day
3.4 Million
Have fled their homes to seek refuge in
300,000
Number of People we plan to support
Venezuelan Children Need Your Help
"Girls and boys, in their tens of thousands, are suffering from the actions, inactions and decisions of adults. Venezuela's children deserve better."