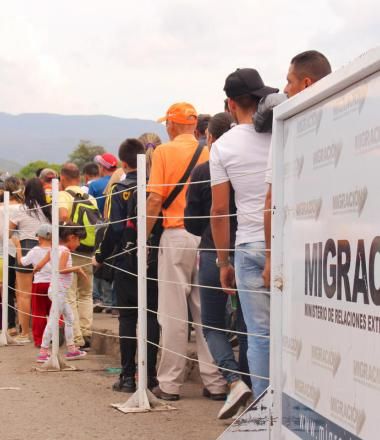 Venezuelans fight for survival by fleeing to neighbouring countries
According to the United Nations, more than 6 million Venezuelans have fled their homes to seek refuge in neighbouring countries such as Colombia, Brazil, Ecuador, Bolivia, Peru, and Chile.
Help Now
Venezuela Crisis
Once considered one of the most prosperous countries in the region, almost 90% of Venezuela's population now live in poverty. 
Before the global coronavirus outbreak caused countries to close their borders, about 5,000 people were crossing every day from Venezuela into neighbouring countries like Colombia and Brazil. Half of them are children. Some travel alone and others with their families, but all are fleeing life-threatening poverty and insecurity to seek a brighter future. Measures to slow the spread of COVID-19 have made families even more vulnerable, in the region and inside Venezuela, where the monthly minimum salary has fallen to less than $2.50.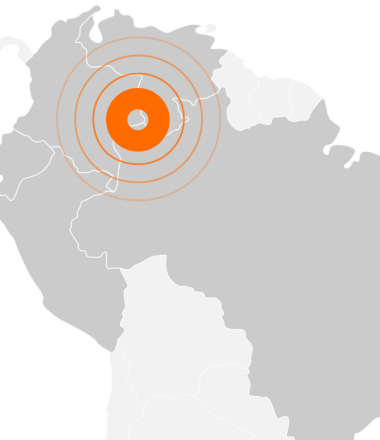 Where we are working
Venezuela, Brazil, Colombia, Ecuador, Peru, Bolivia and Chile
Our programs in Venezuela, Brazil, Colombia, Ecuador, Peru, Bolivia, and Chile have helped address the needs of more than 1.2 million refugees and migrants and host-community residents since January 2019.
The Situation
1.2 Million
Number of People Supported
Venezuelan Children Need Your Help
"Girls and boys, in their tens of thousands, are suffering from the actions, inactions and decisions of adults. Venezuela's children deserve better."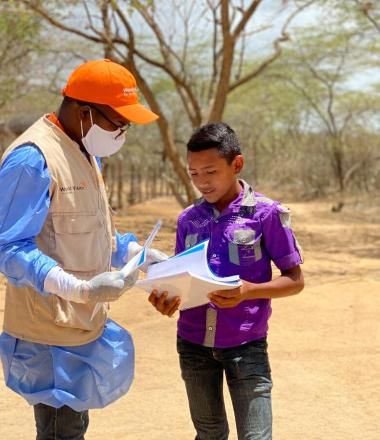 Two Years On: Hope in the Midst of Heartach
Photos from two years of the World Vision's response to the Venezuelan Migrant crisis.