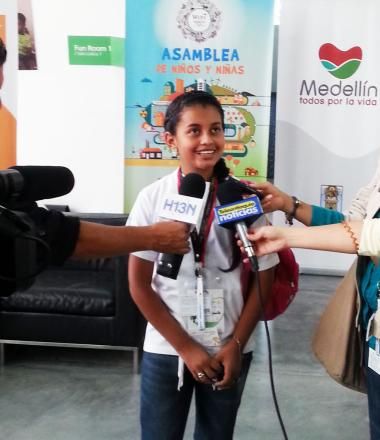 World Vision International
Press Centre
Empowering children and communities out of poverty. For good.
World Vision is a Christian humanitarian and development organisation dedicated to working with children, families and their communities to reach their full potential by tackling the root causes of poverty and injustice. World Vision serves all people, regardless of religion, race, ethnicity or gender.
For more information, please visit www.wvi.org or follow us on Twitter @WorldVision.
Children registered in child sponsorship programme
People gained access to clean water
Assisted through 72 emergency responses
People received food support
Jobs created through loans
Farmers learned improved farming methods
Learned how to discipline without violence
Media Inquiries 
For further information or to organise an interview, please contact:
Niamh Cooper |  Director of Media and Social Media Engagement
niamh_cooper@wvi.org | Skype: Niamh.cooper5 | Phone: +353 87 942 3371
Our focus is on helping the most vulnerable children overcome poverty and experience fullness of life. We help children of all backgrounds, even in the most dangerous places, inspired by our Christian faith.
Who we are
World Vision has over 70 years of experience working with communities, donors, partners, and governments to create opportunities for better futures for vulnerable children ... even in the toughest places.
We serve alongside the poor and oppressed as a demonstration of God's unconditional love for all people. World Vision serves all people, regardless of religion, race, ethnicity, or gender.
We empower communities and guide them to set their own goals and equip them so that progress made is sustained and continued, long after we've left.
When disaster strikes, we are on the ground, quickly providing immediate support – and we stay helping to rebuild lives for children, families, and communities.
World Vision's approach to ending violence against children protects them today and empowers them for tomorrow. We do this by equipping them, their communities, and local partners with the tools to address the root causes of violence against children.
Through World Vision's work, every 60 seconds ... a family gets water ... a hungry child is fed ... a family receives the tools to overcome poverty.
Hope, Joy, and Justice for ALL Children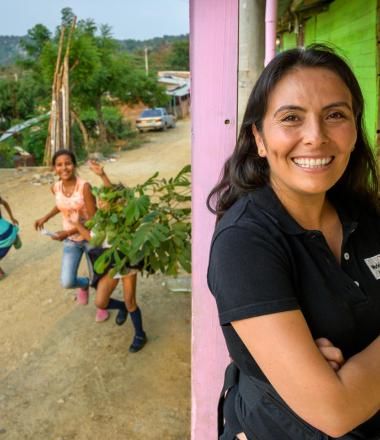 View
Featured articles & opinions
Hear from World Vision's experts, analysts and industry-leading thinkers who both guide and pioneer our work with children around the world.