Global Hunger Crisis
Behind every crisis there is hunger
Around the globe children are not just starving, they are being starved. The impact of multiple conflicts, and now war in Ukraine, is creating a perfect storm for the world's most vulnerable girls and boys. Adverse effects of climate change such as droughts, floods, extreme storms, and unpredictable weather have destroyed crops and incomes, even leading to massive locust swarms in some countries. COVID-19 pandemic aftermath, lockdowns and economic, travel and trade disruptions have hammered incomes leading to global price hikes of food and other basics. Meanwhile conflicts in multiple places around the world are uprooting millions, and destroying homes, lives and livelihoods. On top of this, the impact of the war in Ukraine – the wheat basket of the world – is global. Its grain exports have been choked off, reducing emergency food aid to refugees, and driving up food prices everywhere. 
While the wealthy world grapples with a cost-of-living crisis, the earth's most vulnerable people are struggling with dire hunger, starvation, and the looming threat of famine. 
The numbers facing extreme hunger are staggering. If you stood 45 million people shoulder to shoulder the line would stretch nearly 13,000 miles (~20,500 kilometres) – from London to Paris and back, 43 times, or 3.5 round-trips from New York to Paris. The number of starving would fill more than 52,000 A380 SuperJumbos – the world's largest passenger aircraft. Right now, four times more people are enduring catastrophic conditions of starvation compared to just 15 months ago. The situation is worsening in many hunger hotspots around the globe. 
It

'

s disheartening. We know. But we also know how to help.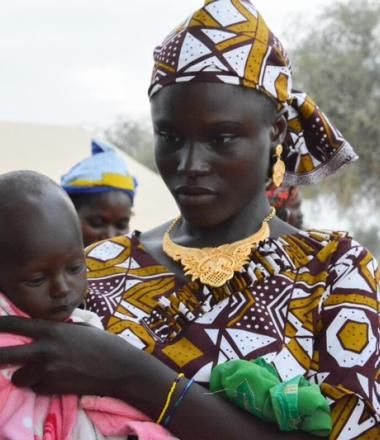 21,371,950 people - including 11,723,071 children - reached by our Global Hunger Response
with life-saving assistance, including access to food, clean water, and emergency health and nutrition services, as well as protection and resilience-building activities.
learn more
Empowering children and communities experiencing growing hunger and the threat of famine
Thoughts on hunger-related issues by World Vision experts guiding our Response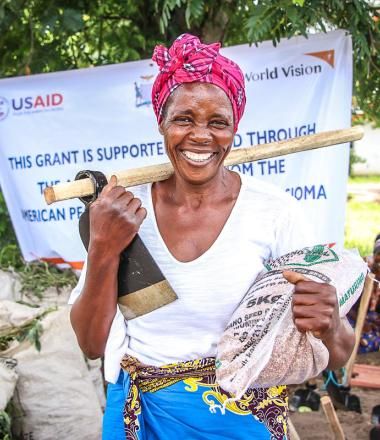 Emergencies
Helping children survive crisis
When disasters happen, whether natural or manmade, we want children to have access to food, clean water, and shelter.  Even in some of the world's most hostile environments, we have hope for recovery.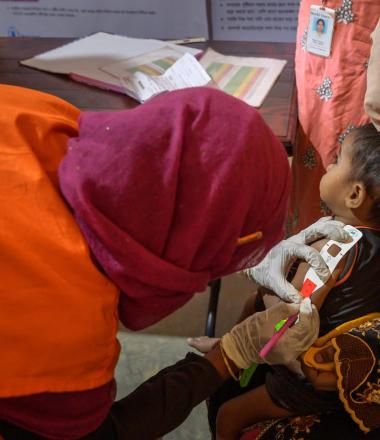 Get involved
Hunger's a complex issue, not a hopeless one. Help protect the most vulnerable. 
Your donation will make a difference.
It will provide food and clean water to hungry families, provide young children with life-saving high-energy nutrients; provide access to emergency health services; and protect vulnerable children from harm. Your money will also help people at risk from food crises recover and become more resilient.