Krishna is 15 years old. He studies in class three in a government in Gorkha district. Like his other friends in his class, Krishna loves to study, play and make drawings. But he is different from his peers. He is differently-abled.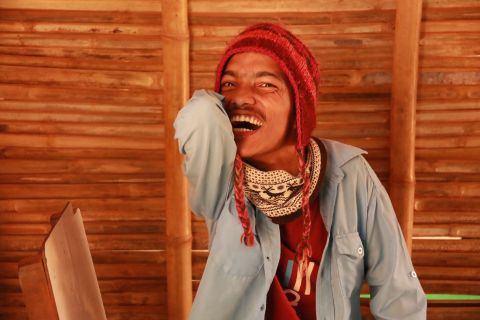 While Krishna's classmates write easily with their hands, he writes with his legs. Although slow, watching him write with such ease is a beautiful sight to behold. His little toes are enough to inspire, motivate and cherish life.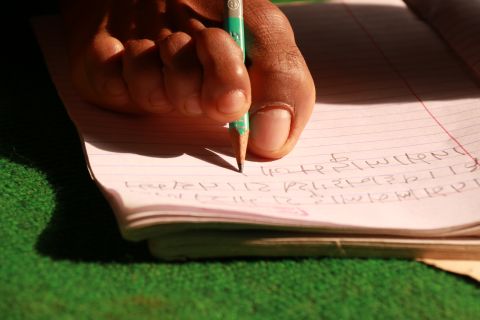 According to the Ministry of Education Krishna's school was one of the 5,003 schools totally damaged by the 2015 earthquake, where children have continued to study in Temporary Learning Centers (TLC). The TLC was a saviour immediately after the earthquake but the need for a proper school is urgent says Hari Kumar, the school principal.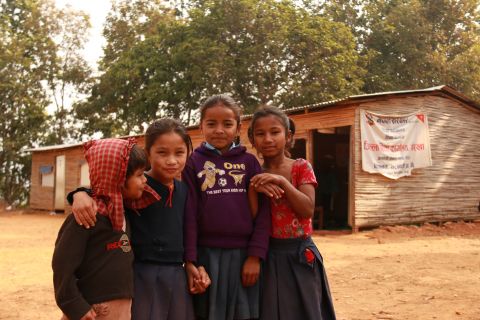 "We survived the disaster since it was a holiday. If it was any other day, the scenario would have been dreadful," Hari recalls of the earthquake. "You can see the conditions where our children are studying and the condition of our office. Having a proper school will improve the teaching and learning environment," he adds. World Vision in partnership with United Nations Office for Project Services (UNOPS) is constructing a new disabled-friendly building for this school with support from Disasters Emergency Committee, UK. The new building will have seven classrooms and one staff room along with Water, Sanitation and Hygiene (WASH) facilities. The construction will begin in April and will be completed by August 2017.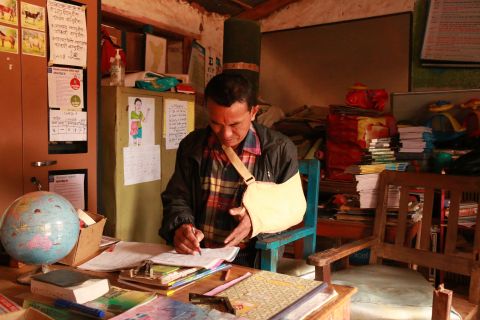 Hari is grateful the new school building will be built in a disabled-friendly manner. The school has two other differently-abled students like Krishna now. "I am optimistic that these 3 children as well as others who will join in the future can benefit in the days to come," he says.
Most of the children who study here live within the school vicinity. They reach school by ten in the morning, begin with the school assembly, and spend six hours of their day here.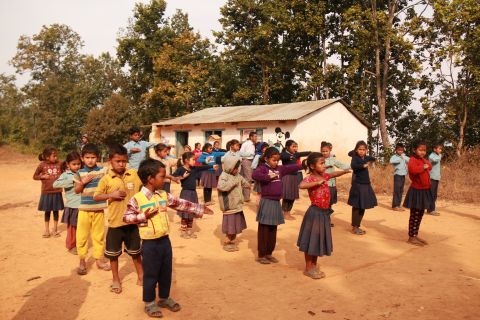 This is where children spend the most precious time of their day. They learn, play, make friends, and dream of a bright future.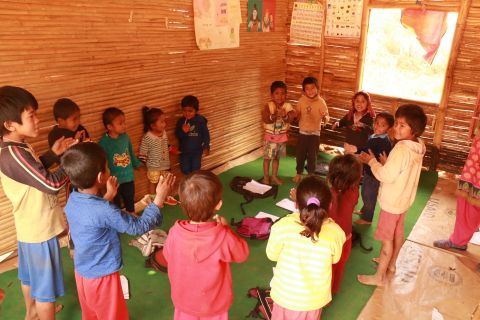 However, the challenge of studying in a TLC is immense. "If the weather is going to be windy or rainy, we send the children back to their homes. These issues will resolve once we have a proper school structure. This will reassure the parents about the safety of their children," Hari says.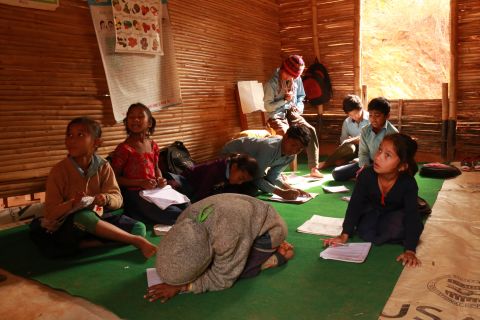 However, it's not only the teachers who are waiting for the construction of a new school building. The parents and communities are also equally excited and impatient to see a safe school where they can send their children free of concern.
10-year-old Kabi dreams of being a doctor in future and serving his village. A good student, he is first in his class. Kabi has heard about the construction of a new building and is impatient to study in a new and improved classroom. "I think there will be less disturbance in the new classroom. In this TLC we can hear the noise from other classes now," he says.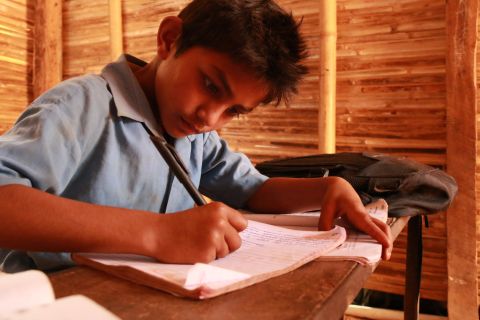 Having a school with proper facilities, it is not only Kabi, who can look forward to a better study environment.
To date World Vision has supported reconstruction of 14 schools/ECED (Early Childhood Education and Development) centres in the earthquake affected districts of Dhading, Dolakha, Gorkha, Nuwakot and Sindhupalchowk.
---
Featured image: