Everything we do has just one aim - the sustained well-being of children, especially the most vulnerable.
You can give children better lives and futures
Sponsoring a child with World Vision is one of the most effective, inspiring and rewarding ways to help children. You'll be doing much more than helping to meet children's basic needs – you'll be helping to equip them for life. By bringing about lasting change in your sponsored child's community, you'll also be improving the lives of many other vulnerable children.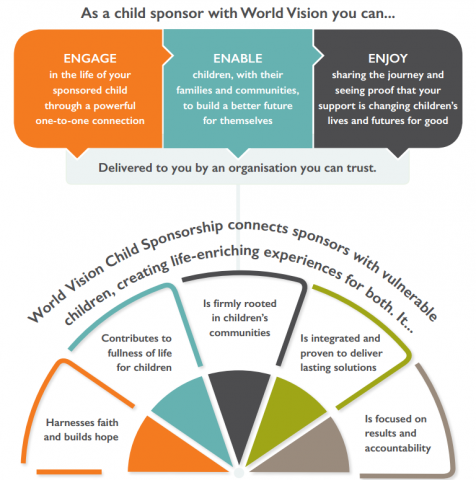 With a trusted partner
We are a trusted partner of communities, churches, governments, corporations, the United Nations and many other international bodies – and more than 3 million sponsors. Our finances are independently audited and we constantly strive to achieve ever higher levels of transparency and accountability.


Sponsor a child today
Select your country from the list above to get started. You are a click away from changing lives for good.