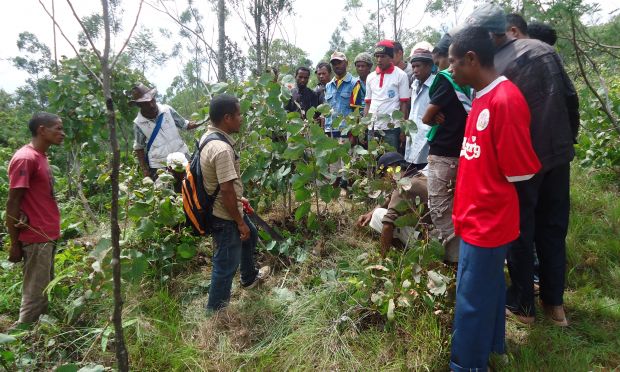 Currently, there are two job vacancies in World Vision Timor-Leste:
one in Bobonaro (a Nutrition Behavior Change Communication Facilitator)
one in Dili (national staff, Program Information Officer).
Nutrition Behavior Change Communication (BCC) Facilitator – Bobonaro (1 Position)
Purpose of the position
To ensure that the project is implemented effectively based on the project design. The goal of the project is for pregnant women and children under five years of age in project areas to attain sustainable improvements in their nutrition status with the support of their families and communities. The project has dedicated outputs on behaviour change communication and local-level advocacy.

Major Responsibilities
Coordination with the Ministry of Health and project partners on BCC interventions
Planning
Implementation
Monitoring & Reporting
Financial Management
Administration
Staff supervision and capacity development
Required Knowledge, Skills, Abilities:
Tertiary education in relevant field
Demonstrated leadership skills
Good presentation and communication skills for a number of different audiences
Fluent in Indonesian and Tetun
Minimum 2 years of work experience in related field (health promotion, behavior change communication, IEC production)
Proven project management skills
Proven time management and organizational skills
The coordinator will be based in Maliana with 50% travel to targeted villages. The coordinator will also work with all strata of the village but with an emphasis on women and children.

Applications for the Bobonaro position are due on 24 October 2014 at 5:00 pm.

For more information and a full job description, or to submit an application letter, CV and other documents, contact:

World Vision Timor-Leste
Human Resources Department
Estrada de Bidau Mota Klaran, Dili or Branch Office in Maliana-
Bobonaro
P.O. Box 43, Dili. Timor-Leste.
Program Information Officer – Dili (qualified national staff, 1 position)
Purpose of position
Responsibility for supporting overall information management processes within the country program office. This includes, but not limited to the following:
Largely responsible for the day-to-day management of the Horizon 3 database used to store project information and reports,
Collating data and responding to requests for information from WV staff.
Management of all project documents, both electronic and hard-file copies.
Advising senior staff when projects do not comply with donor, both government and private, and World Vision requirements
Data analysis and report preparation.
Major responsibilities
Data management
Data Analysis
Strategic, Technical Support & Capacity Building
Other

Required knowledge, skills and abilities
A degree in one of the following fields Project Management, Mathematics/Statistics, Finance/Accounting, or Development Studies.
Minimum of 1-2 years in administration and/or data management and preferred 2 years work experience in Development Work.
Extensive experience working with data/statistics and managing databases, with advanced computer skills
Strong attention to detail and commitment to accuracy, with sound 'trouble-shooting' skills
Very good Communication, Linguistic and Presentation skills
Very good organisational and planning skills
Knowledgeable in design, monitoring and evaluation functions (e.g. LEAP)
Interpersonal and training skills.
Applicants should submit an Application Letter and CV in ENGLISH and other documents to: P&C Department, World Vision Timor Leste, Av. Dos Direitos Humanos Estrada de Bidau, Bidau Mota Klaran, Dili or branch office in Bobonaro, Baucau & Aileu,
or you can send your document to email address: Jose_daCosta@wvi.org.

For more information please contact WVTL Office: 3312835 or +670-77364453

Closing date for applications for the Dili position is 30th October 2014 at 5:00 pm.

World Vision Timor Leste is committed to the principles of workplace diversity. Women are encouraged to apply.
For general job-related queries, please contact:
Jose da Costa
Bussiness Partner Team Lead
People & Culture Department
World Vision PTL - Timor Leste
Email:Jose_daCosta@wvi.org
Skype: jose.da.costa9
Mobile: +670 77364453