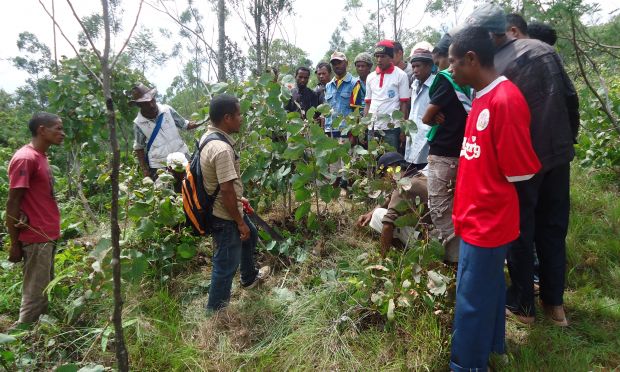 Job vacancies in World Vision Timor-Leste are advertised on this site. Currently, there is a job vacancy in Bobonaro district.
Finance administrator - Bobonaro (1 position)
Purpose of position
To assist the Finance and Administration Coordinator to implement an accounting system and provide timely and effective monthly project financial reporting.

Major responsibilities
Process any payments and prepare any journal entries as needed.
Ensure that all transactions have been processed monthly, fuel, accruals, JVs.
Prepare support schedules as needed for month end closing, including Accounts Payable, Aging, etc.
Process all banking related matters which are assigned.
Petty Cash administration, ensuring vouchers are properly supported, and deposits to bank made in timely manner, and reimbursement made at least monthly. The count and reconciliation function will be done by the person not maintaining the petty cash, which may be the Finance and Administration Coordinator or Program Area Manager or Associate Manager.
Verify all vouchers for accuracy and completeness of supporting documentation.
Maintain Staff Advances, and related supporting schedules.
Physically count/verify final balances and reconcile balances against prior month inventory, usage and ending balance.
Prepare accounting entry for all GIK Distribution and IA232 Fixed Assets Inventory Form, as necessary.
Maintain a proper filing system for all financial records and documents, including historical files. Maintain Paper files of FFR, ensuring proper signatures, authorization for all reports.
Undertake other tasks as assigned by the Finance and Administration Coordinator or Area Program Manager.
Minimum qualifications and experience required
Formal tertiary training in finance and accounting
Completed at least high school level with accounting background
Computer literate in Excel and Word
Skills and knowledge in Sun System Accounting Software and Vision Software is preferred.
Prior working experience in the related capacity with accounting background.
The position also requires:
Demonstrated leadership skills
Good presentation and communication skills for a number of different audiences.
English language skills (can read and understand English)
Fluency in Indonesia and Tetum
Work environment
The role requires collaboration with a geographically dispersed team and requires limited travel to districts.

Applications are due on 02 February 2015 at 5:00 pm. Candidates fulfilling the criteria mentioned above may send their application along with a copy of Curriculum Vitae and full contact address to:
World Vision Timor Leste People and Culture Department,
Estrada de Bidau Mota Klaran, Dili, or
Branch Office in Maliana-Bobonaro,
P.O. Box 43, Dili. Timor Leste.

Only short listed candidates will be notified and applications will not be returned.

For general job-related queries, please contact:
Fabiola de Jesus Santos
P&C Senior Business Partner
People & Culture Department
World Vision PTL - Timor Leste
Email: fabiola_de_jesus_dos_santos@wvi.org
Skype: fabiola.jesus.santos
Mobile: +670 78414526.