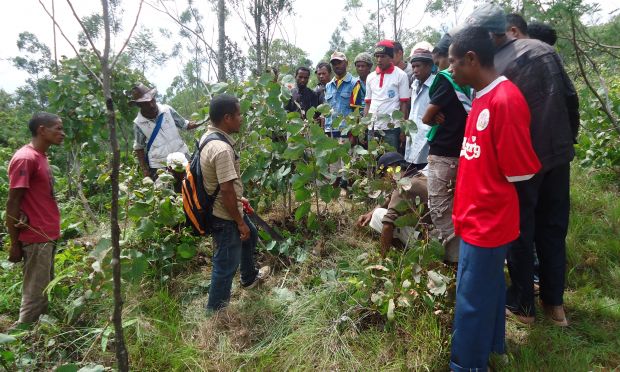 Currently, there is one job vacancy in World Vision Timor-Leste, in Aileu.
Reducing Gender-Based Violence (GBV) Project Coordinator - Aileu, (1 position)
Purpose of position
To provide leadership and supervision in the implementation of the Timor- Leste Reducing Gender-based Violence Project, funded by Australia's Department of Foreign Affairs and Trade (DFAT).

The scope of the project includes working with churches and communities to change the attitudes and behaviours towards women and men. It will also improve access to the justice system and support systems to address gender-based violence cases.

Major responsibilities
Leadership
Project implementation & ensuring compliance
Monitoring, Knowledge Management, Reporting
Internal and external liaison and coordination with Stakeholders.
Required knowledge, skills and abilities
Good interpersonal and communication skills and a demonstrated ability to build and maintain collaborative relationships
Competence in spoken and written English communication
Literacy in Microsoft Word and Excel
Demonstrated 3 years' experience in gender advocacy and project management.
Work environment
The position is based in Aileu and would be expected to spend around 60% of the time in the targeted communities.

For more information, or to send a CV and job application:
Fabiola de Jesus Santos
P&C Senior Business Partner
People & Culture Department
World Vision PTL - Timor Leste
Email: fabiola_de_jesus_dos_santos@wvi.org
Skype: fabiola.jesus.santos
Mobile: +670 78414526 or
Branch Office in Aileu – Kabas Fatin Malere, Aileu Villa.

The deadline for applications is 03 December 2014 by 5:00 pm.

Only short listed candidates will be notified and applications will not be returned.

For general job-related queries, please contact:
Jose da Costa
Bussiness Partner Team Lead
People & Culture Department
World Vision PTL - Timor Leste
Email:Jose_daCosta@wvi.org
Skype: jose.da.costa9
Mobile: +670 77364453