Resources to learn more about our approaches to ending violence against children.
Featured Report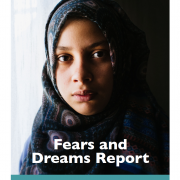 World Vision has worked with Syrian children since the war began in 2011. Leading up to the sixth anniversary of the conflict, we asked them to share their fears and dreams with us. We also spoke to children in relatively safe countries to better understand how exposure to violence can influence a child's view of the world and their ability to remain hopeful.
We found many childhood commonalities and a heart-warming amount of empathy. But as one might expect, the most startling contrast was that Syria's children live in almost constant fear of violence and have been thrust into adulthood much too quickly.
Click here to read the Fears and Dreams report.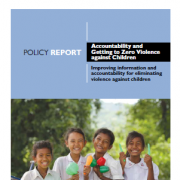 Improving information and accountability for eliminating violence against children.
Click here to read the report.
Despite the magnitude and entrenchment of violence against children, evidence increasingly shows that it is a problem that can be solved.
Click here to read the report.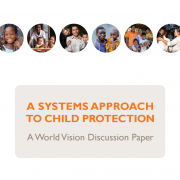 This paper explains World Vision's understanding of a systems approach to child protection, its concept of a child protection system and key implications for programming.
Click here to read the report.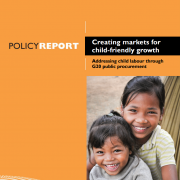 As a child-focused organisation, World Vision agrees that everyone should have the opportunity to benefit from economic growth, but most importantly, we believe that economic progress should never be made at the expense of a child.
Click here to read the report.
Nearly one-in-three girls in developing countries will marry before the age of 18. This report explores early marriage in fragile states.
Click here to read the report.
A survey led by World Vision and Ipsos Reid reveals that people around the world think violence against children is a common and growing problem.
Click here to read the report.