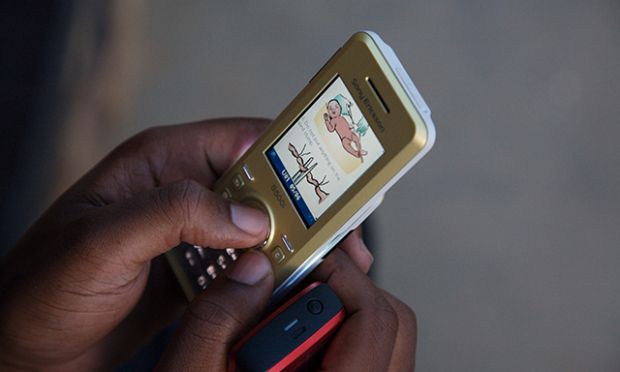 Advancing the use of mobile technologies to improve health outcomes throughout the world.
Over the last two years, the level of interest in mobile for development across World Vision's fundraising and program implementation offices has increased greatly. From a modest start with three funded mobile health projects, World Vision's mHealth portfolio now reaches 16 countries in Africa, South & Southeast Asia.
In various countries, grants are being strategically timed and geographically positioned to leverage rather than duplicate effort. Donors across this growing global portfolio include USAID, DFID, IrishAid, AusAid, CIDA, WHO, African Development Bank, Bill and Melinda Gates Foundation, and various private funders. To best support this work, World Vision has intentionally and strategically aligned mobile for health at a global level across a wide range of World Vision fundraising and implementation offices, based on an agreed Vision Statement and Principles for its mHealth work.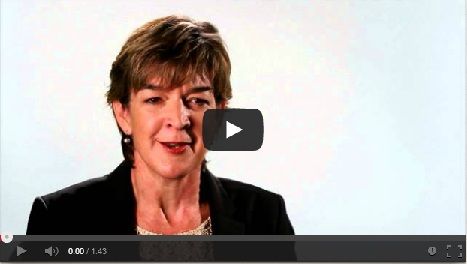 MHEALTH VISION STATEMENT
Empower the most vulnerable households and community health workers/volunteers through the use of common, shared, multi-functional and collaboratively designed mobile health solutions to deliver community –based health interventions.
mHealth Policy Brief (June 2014)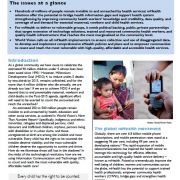 For the hundreds of millions who remain invisible to and unreached by health services, mHealth solutions provide a platform to improve health information, services and systems to count and reach the most vulnerable with high-quality, equitable, affordable and accessible healthcare. Find out how World Vision is Harnessing mHealth to reach every woman, every child.
This brief further explores the narrative from More Than Numbers, highlighting how World Vision is and all mHealth implementers should leverage this cross-cutting solution to reach the unreached.
PRINCIPLES FOR OUR WORK
Coherence and quality of approach and program/project management
ALWAYS in partnership with others and building on global learning
Designed to meet the needs to community users but also provide the basis for maturing the evidence base
Initially affordable yet based on sustainable costing models and scalable technology
Considers data governance issues
Uses and strengthens government partners' information systems
Favors open-source solutions and emerging global standards
Public-Private Partnerships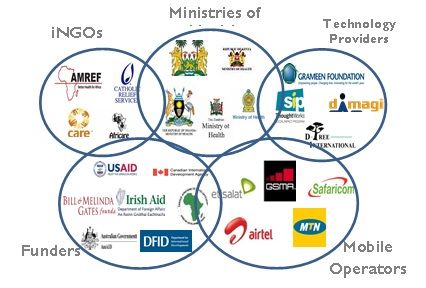 World Vision is cultivating new and leveraging existing collaborations with Ministries of Health, donors, solution providers and mobile network operators. Notably, World Vision has been collaborating with the Bill and Melinda Gates Foundation, Grameen Foundation, and Dimagi in a public-private partnership arrangement to deploy a global, scalable mobile health solution (Motech Suite) to support various health and nutrition programming approaches. This allows World Vision's mHealth projects to use a common, yet customizable, field-tested mHealth tool.
The advantages of a shared solution include minimizing software development, operations, and support costs, as well as sharing source codes, best practices, learning, and other assets to avoid duplication; and ultimately, contributing to improved maternal and child health . This model has already streamlined effort and overall costs at the global level, as well as for each project. In some cases where Ministries of Health have already made significant investments in alternative solutions (for example RapidSMS in Rwanda and JAMII Smart in Kenya), World Vision supports that direction with their funded projects.
Initial Project Results
Dimagi's CommCare solution, a key component of the MoTECH Suite, was first piloted in World Vision's USAID-funded Child Survival Health program in Afghanistan (2008-2013), and the evaluation results comparing intervention and comparison groups were encouraging:
Increase of 20 percentage points in antenatal care visits (P-value = 0.0038),
Increase of 12.6 percentage points in both families with a birth plan and families with improved coordination with the health facility (P-value = 0.04 and P-value = 0.004 respectively),
Increase of 12.9 percentage points in knowledge of two or more pregnancy danger signs (P-value = 0.05).
Evaluation of World Vision's Mozambique mHealth project (Gates-funded Grand Challenges 2010-2012 again using the CommCare solution) suggested that pregnant women in the project's intervention area more frequently accessed antenatal care, were better prepared for birth, and gave birth more often with the assistance of a skilled provider. They also appeared to be more familiar with signs of pregnancy complications and to seek care at a facility following danger sign recognition.
These evaluations have informed an mHealth Theory of Change that provides a flexible yet systematic framework for measuring program results over time.
An Emerging Social Enterprise
World Vision and its MoTECH Suite collaborators have endeavored to create governance, operating and business models based on a social enterprise approach, which comprises a consortium of technology providers, donors and NGOs, together with negotiated agreements with Ministries of Health and mobile network operators. A social enterprise is an organization or consortium that applies a business strategy to maximize improvements in human and socio-economic well-being through a low-profit offering that is affordable even in challenging economic contexts, rather than maximizing profits for external shareholders.
This model aligns well with the objective of developing a sustainable business model which allows for an open source product to be provided to partners and collaborators at a lower cost, yet is configured for use by governments, general population, NGOs and other stakeholders.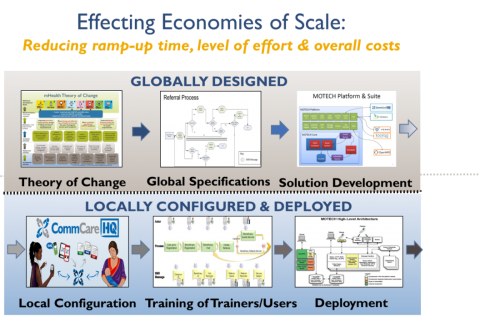 As negotiations with mobile network operators and other potential private sector partners develop, this model is expected to evolve toward an increasingly financially sustainable approach. Additionally, analysis of this business model is under way, with an eye to maximize economies of scale and sustainability.
World Vision's Global mHealth Portfolio
World Vision is currently implementing mHealth projects in Afghanistan, Zambia, Sierra Leone, Uganda, Tanzania, India, Sri Lanka, Indonesia, Kenya (JAMII Smart), and Rwanda (RapidSMS) and is moving forward in 2014 with additional implementations in Afghanistan, Cambodia, Mozambique, Uganda, Zambia, Niger, and Ghana. For more information on each country project including local contact information, please click on the country names in the following section.
World Vision Afghanistan began using mHealth through a USAID-funded operational research project from 2008-2013. The project piloted the use of mobile technology for community health workers to improve the quality of counseling for pregnant women, promote delivery in facilities, and facilitate timely referral of women and newborns to facilities. Read more...
The Bugenyuzi and Gitega Rural Integrated Nutrition project is implementing community-based interventions including FARN (PD/Hearth), GMP, and IYCF. The mHealth project is part of this nutrition project, but is operating in only one of the two ADPs. The mHealth component is specifically supporting an integrated monitoring of the ongoing PD/Hearth and the GMP programs in Bugenyuzi ADP. Read more...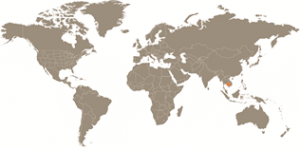 CAMBODIA
The Positive Deviance/Hearth (PD Hearth) model has been contextualized for Cambodia to include a mobile component known as Sahakkom Koun Laor (SKL), which means "Child Well-being Community." SKL is WV Cambodia's first mHealth project, now in the final preparation stages for deployment. PD Hearth is an evidence-based model in which children are screened to detect malnutrition. Read more...
World Vision (WV) has developed an innovative mHealth solution to improve Community Management of Acute Malnutrition (CMAM) programming. The mHealth solution provides Health Workers (HWs) with an easy-to-use case management information resource—simple and powerful decision making and patient tracking tools that will enable a full continuum of care from the home to the health center. Read more...
With less than 1,000 days to reach the deadline date of the MDGs, and a growing evidence base for community health workers (CHWs) as effective mechanisms for reaching MDGs 4, 5, and 6, the time is ripe for the global community to take note of Ghana's efforts to pioneer their national CHW platform. Read more...
Starting strong means that the start of life should be strong in the first 1,000 days from the start of a woman's pregnancy until her child's second birthday, offering a unique window of opportunity to shape a healthier and more prosperous future. The right nutrition during this 1,000-day window can have an enormous impact on a child's ability to grow, learn, and rise out of poverty. It can also have a profound effect on the long-term health, stability, and development of entire communities and nations. Read more...
World Vision Indonesia, together with World Vision Canada, is piloting the use of mobile phones to improve nutrition service delivery including community-based growth monitoring and nutrition counseling in Indonesia. The mobile phone initiative has been integrated into the existing national nutrition service delivery through the posyandu programme. Posyandus are monthly service posts at sub-village level that form the lowest level of the primary health care infrastructure in Indonesia. Read more...
The Kenyan national health information platform was conceived in 2009 by World Vision and Safaricom, and other organizations were incorporated later to form the current consortium. Jamii Smart design and implementation started in 2012. Jamii Smart's long-term goal is to enable mHealth initiatives for maternal, newborn, and child health to achieve national scale in Kenya. Read more...
World Vision (WV) has developed an innovative mHealth solution to improve Community Management of Acute Malnutrition (CMAM) programming. The mHealth solution provides health workers (HWs) with an easy-to-use case management information resource—simple and powerful decision making and patient tracking tools that will enable a full continuum of care from the home to the health center. Read more...
The goal of the Muecate MNCH project is to improve maternal, newborn, and child survival in Muecate district of Nampula province through sustainable health and nutrition interventions. The following outcomes are contributing to achieve the goal: 1) Improved and equitable access to mother, neo-natal, and child health services; 2) Adoption of positive nutrition, health-seeking, caring, and WASH practices at community level leading to improved MNCH; and 3) Favorable policy environment for improved MNCH reinforced. Read more...
The 2015 RAcE / NICe Project (Niger Integrated Child Health Service) was implemented in collaboration with the Ministry of Public Health of Niger and the WHO. It is based on the management of diseases of children 2-59 months old at the community level through rural community health workers (CHWs). Faced with the challenges of global data management at different levels of the health system, especially the community level, an approach to the collection and processing of data by mobile phones (mHealth) is being implemented in the intervention area of the 2015 RAcE / NICe project. Read more...
The Rapid Short Message Services (SMS) application in Rwanda was designed by MOH, UNICEF, and other partners to support maternal, neonatal and early child health at the community level, saving the lives of mothers and newborns. The tool helps community health workers (CHWs) track pregnant women, monitor antenatal care, identify and refer women at risk, and improve communication with health facilities in case of emergency. Read more...
Together, World Vision Sierra Leone and the Ministry of Health and Sanitation in Sierra Leone are working to increase access to maternal, newborn and child health. In Phase 1, community health workers (CHWs) were trained in the delivery of Timed and Targeted Counseling (ttC), an evidence-based framework developed and tested by World Vision. Read more...
The mHealth project in Sri Lanka was initiated in FY13 using the MOTECH Suite, which was implemented in the Eravurapattu ADP as a pilot test. Eighteen field volunteers were trained to use the mHealth application, and the Public Health Midwives (PHM) from the Medical Office of Health (MOH) of Chenkalady were given an orientation about the application for future handover. The mobile application includes beneficiary registration (mother and child), growth and immunization monitoring for children under 5, breastfeeding and illness assessment, as well as support and tracking for children enrolled in PDH for nutritional rehabilitation. Read more...
In March 2013, D-tree International began working with World Vision Tanzania (WVT) to develop and implement a mobile phone-based tool that assists community health workers (CHWs) to deliver a set of very specific maternal, newborn and child health (MNCH) protocols that have been developed in Tanzania for use at the community level. The tool aims to assist CHWs to provide behavioral change messages and identify problems as they arise as well as lead the health worker through a step-by-step process to know exactly what to do and what to say to the client. Read more...
The project goal of the AIM-mHealth Project is to empower and strengthen community health systems for positive maternal, newborn, and child health (MNCH) outcomes. The outcomes include: i) Improved knowledge and skills of community health workers (CHWs) to use mobile technologies to deliver behavior change communication messages; ii) Strengthened health information management systems through implementation of the MOTECH Suite solution at the facility level; iii) Functional DHIS systems that provides real-time data to inform decision making. Read more...
The goal of Zambia's mHealth for malaria program is reduction in maternal and under 5 child mortality attributed to malaria through effective and higher quality services provided by trained community health workers (CHWs) and Safe Motherhood Action Groups (SMAGs) via a mobile health solution. It allows children and their caregivers to access essential health services so children are protected from infection. Read more...
Geographic Information System (GIS) technology is increasingly important to many World Vision activities for supporting child well-being and other international humanitarian aid programs. Increasingly, spatial analysis is needed to develop a comprehensive awareness of community resilience, ongoing vulnerabilities, and measurements of the effectiveness of community level interventions. The collection of spatial performance metrics helps provide evidence to inform decision making, reduce redundancy, and ensure that the right community interventions are provided where they are truly needed. Read more...