Our Key Initiatives
This approach has been launched or soon will be launched in 18 African and South or Southeast Asian countries. Click here to learn about this game-changing initiative and get information about country deployments that support our Maternal, Newborn and Child Health and Nutrition programming.
World Vision's Water Sanitation and Hygiene (WASH) program is paving the way to use mapping and spatial analysis technolology to make program monitoring information more user-friendly. Click here to read about this important work.
World Vision offers innovative distance learning courses that target development workers who implement programmes. Aligning with World Vision's Global Health and Nutrition Strategy, the online training prioritises reduction in malnutrition (especially the areas of stunting and maternal and child anaemia) and focuses on practical applications to ensure that nutrition skills are applied in the field. Click here to learn more.
Mobile Health (mHealth) at World Vision International
New Resources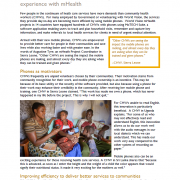 Voices from the Field: Community Health Workers' experience with mHealth

mHealth: Building Partnernships for Sustainable Technology Enhanced Innovation
World vision Delegation at the 2013 mHealth Summit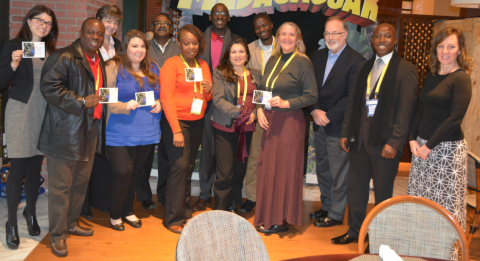 For more information, contact our mHealth representatives: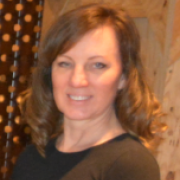 Sherrie Simms
Director - Information & Communication Technologies for Development (ICT4D)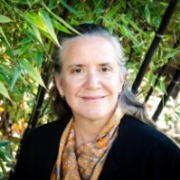 Annette Ghee
Senior Adviser for Research M&E, Global Health
Download our mHealth Country Document Overviews