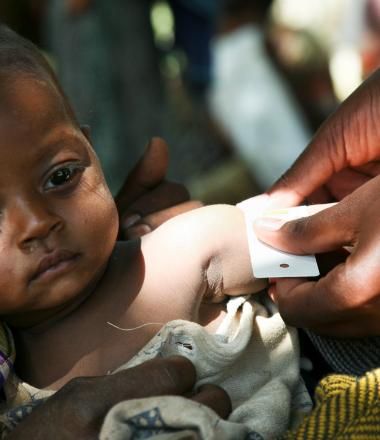 NUTRITION
Community-based Management of Acute Malnutrition
Addressing Wasting
Acute malnutrition, also called 'wasting', is signalled by an appearance of thinness – it develops as a result of recent rapid weight loss or failure to gain weight. Wasting is associated with critical events where food supplies are disrupted or disease outbreaks are experienced.
Between 2010 and 2021, 89% of the 620,690 severely wasted children we treated made a full recovery.
Acute malnutrition causes approximately one million child deaths every year, either directly through severe malnutrition or indirectly by weakening the immune system, thus increasing mortality in children suffering from common illnesses such as diarrhoea and pneumonia. Globally, an estimated 10 to 13% of children under five years of age suffer from acute malnutrition.
This condition is not only a problem in humanitarian emergencies, but is also common in situations of chronic food insecurity, or where access to health care is limited.
Since 2005, World Vision's programmes have focused on the prevention and treatment of acute wasting, both in fragile and stable contexts in 31 countries, almost half of which are in the top 20 fragile states (Fragile States Index 2020). World Vision uses the Community-based Management of Acute Malnutrition (CMAM) model, which strengthens communities to both identify and treat malnourished children.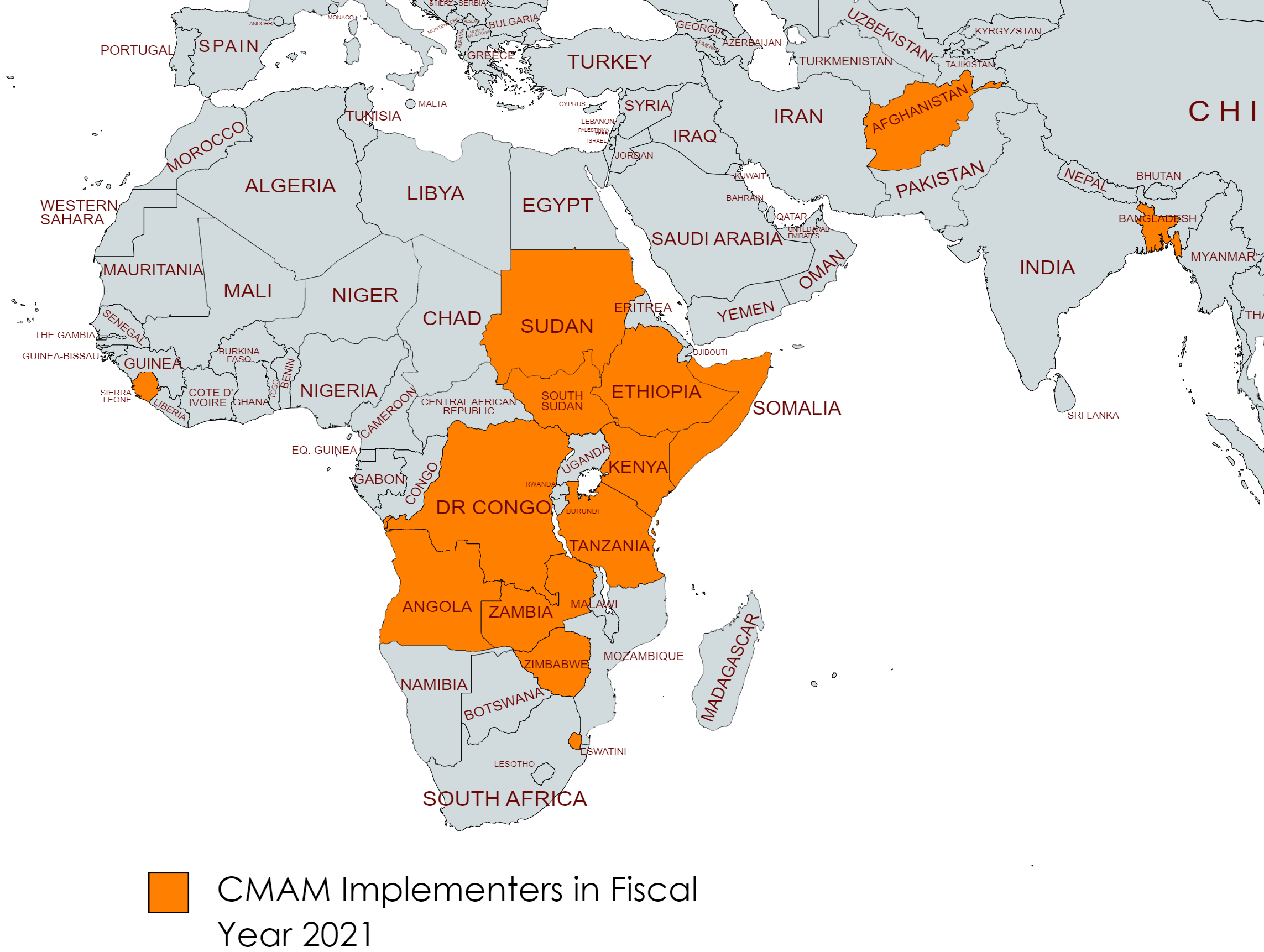 In 2021, 248,781 children under five years of age were treated for wasting in CMAM programmes in 14 countries, keeping the vast majority from dying (>85% cure rate). (Data from 14 of the countries implementing CMAM)
In addition, 46,230 pregnant and breastfeeding women in 5 countries received support through targeted supplementary feeding programmes.

Innovations
World Vision piloted the innovative Family MUAC Approach in Mauritania. Learn more!
World Vision developed and deployed an mHealth application (app) for acute malnutrition in over 100 health facilities across five countries: Afghanistan, Niger, Chad, Mali, and Kenya. Along with implementing partners Save the Children and International Medical Corps, an evaluation of the CMAM mHealth app in Niger, Chad, Mali and Kenya was completed in 2016. Learn more about this innovative m-Health app and about World Vision's work in digital Health!

Related Articles & Resources
Nurturing Care/Early Child Development and CMAM
Poster: Integrated community nutrition, early childhood stimulation for the improved recovery of children with MAM in Sudan: A quasi experimental study
Poster: Integration of early childhood stimulation in a community nutrition programme improves treatment outcomes for children with MAM in Sudan.
MAM and Food-based Approaches
Poster: Using a food-based approach to address uncomplicated acute malnutrition in the fragile context of Burundi
Community Health Worker-led treatment
Learn more about an innovative CMAM project using Community Health Activists, based on the Community Case Management approach, which was implemented by World Vision in Angola.
Emergency Nutrition Network published an article about this approach in FEX 49, 2015, entitled Community Case Management Approach to SAM Treatment in Angola.
The approach was presented at a SAM conference: Using community volunteers to deliver treatment services for acute malnutrition in Angola
Read an article on CHWs in India, published by ENN in FEX 58, 2018: Treatment of severe acute malnutrition through the Integrated Child Development Scheme in Jharkand State, India.