World Vision's Medical Service Volunteer (MSV) programme is designed to improve the quality of services that are offered to mothers, newborns and children. In 2014, World Vision International partnered with Medical Teams International(MTI) , a Christian Relief and Development NGO that is commited to improving the lives of those who are most vulnerable in unhealthy environments. This partnership enables World Vision's national office programmes the opportunity to design and implement services that support the strateful plans for Mathernal, Newborn and Child Health. The programme has been developed for health service development, but is being considered for emergency contexts.
In 2015, the MSV programme launched deployments which benefited:
745 mothers and babies
6,518 children under the age of 5
7,760 women of reproductive age
The Medical Service Volunteers programme provides a unique opportunity to partner with the national Ministry of Health to improve the quality of services that are being provided at the health facility level.
WHERE
Kuajok, South Sudan
The first MSV was a staged deployment that provided an RN, followed by an OB/GYM, and then, a pediatrician 7 months later. Each volunteer was sent to Warrap State Hospital to train and mentor a total of 34 health care professionals and 68 clinicians using EmOnc, Helping Babies Breathe, and Essential Care for Every Baby curicculum with the purpose of improving service provider capacity and quality of care.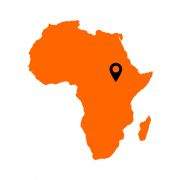 Read the South Sudan MSV Programme Case Study:
La Gonave Island, Haiti
The MSV programme is a delivery mechanism for the Child Survival programme. Community health agents will provide households with a core set of services through community mobalization, Mothers' Clubs, and home visits. Ensuring access to basic health and social services, effort will be made to link Health, Nutrition and WASH activities with education, protection and spiritual nurture.
Project preparations for the Health Facilities Assessment began in 2015 as Haiti will receive its first volunteers by the end of 2016.
MSV Project Lifecycle
The MSV volunteer project model helps guide volunteers throught he process of pre-field training, the field activity phase and then the post field-work phase.
MSV helps foster health systems strengthening and is aligned with World Vision's 7-11 Strategy for maternal and child health. The MSV programme is designed as an integrating part of other MNCH programmes that are already in place.
Volunteer Spotlight
In March 2015, Brenda Maldonado, RN from Castle Rock Adventist Hospital-Colorado, was recruited by MTI to spend four weeks training and mentoring staff at the Warrap State Hospital in Kuajok, South Sudan. During her time as an MSV volunteer, Maldonado was able to help the Chief Medical Officer perform an emerfency cesarean section that saved both the mother and child's life.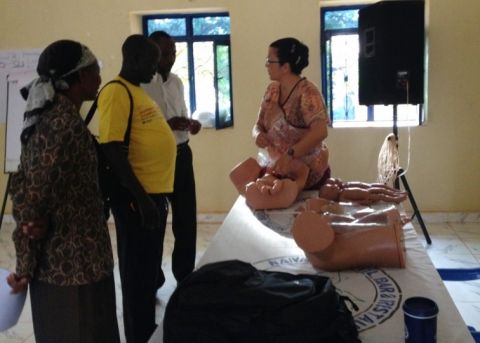 Reflection on her experience as an MSV volunteer, Maldonado states, "I am very thankful that I have had this opportunity to serve the Medical Teams International on this new partnership with World Vision. I feel very satisfied that I did my best to serve Kuajak Hospital by providing capacity building for the staff."
Dr.Funk and Dr.Whittall, who also spent four weeks deployed at the Warrap State Hospital in Kuajok, reflected on their experience. During their time in South Sudan, the two doctors trained many students and watched as their increased knowledge & skill sets were put into practice. After a mother expressed her overwhelming gratitude for all that they had done to ensure the health of her and her child, Dr.Funk and Dr.Whittall "reminded her that it was the local staff with their new skills that helped save her and the life of her baby."
Tools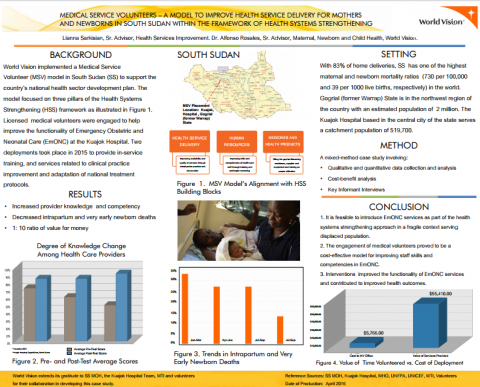 Publications
Contact:
For more information or general questions about the Medical Service volunteer Programme, please contact World Vision expert:
Lianna Sarkisian
Programme Coordinator
Lianna_Sarkisian@wvi.org