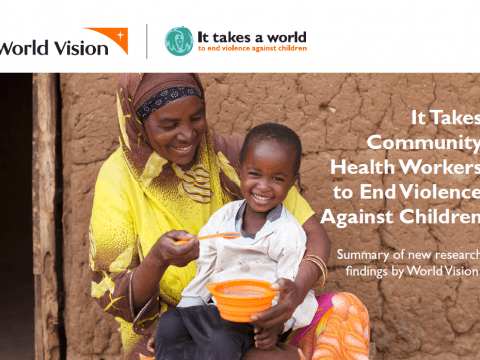 It Takes Community Health Workers to End Violence Against Children
Monday, October 28, 2019
World Vision's findings from the 2019 study "Understanding community health workers' perceptions and practices in preventing, detecting and responding to violence against children" suggest that while community health workers frequently encounter violence against children in the course of their work, very few participate in community-based child protection structures or have received training on the issue.
This brief summarises the results of the 2019 study and offers recommendations for meaningfully involving community health workers in strategies to end violence against children and in existing and future World Vision interventions. 
For more context, you can also read Dan Irvine's blog from May 2019 introducing the launch of this study.