Congo
Internal conflict and prolonged political instability have destabilized and weakened the already fragile economic conditions for families in the Democratic Republic of Congo (DRC), where 60 per cent of the population lives on less than $1 per day. Vulnerable families are also affected by frequent natural disasters, such as flooding and epidemics.
Our teams have been working in the DRC since 1984. Today, we are working to contribute to the measurable and sustainable improvement of well-being for 5,311,208 children and their communities through transformational development and humanitarian relief programmes focused on: health and nutrition, education, water and sanitation, protecting children, livelihoods and resilience, food aid, psychosocial support and the reintegration of displaced people.
84.3 million
Population, total
38 billion
GDP (current US$)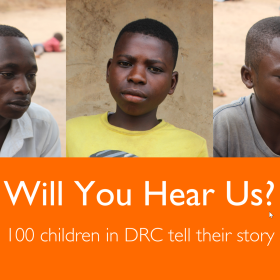 Will you hear us? 100 Children tell their stories.
Violence in the Kasai region was escalated from 2016 to 2017 and although peace has mostly returned to the region, the effects still linger. This report is based on interviews World Vision conducted with more than 100 children living in the aftermath. The stories they shared are alarming, but unfortunately, not surprising.
Our Work
See how our programmes are improving the well-being of children in the DRC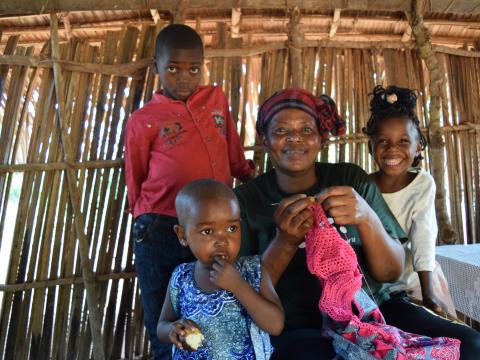 Saved by Savings Groups
"Having enough money has always been difficult for me," says Christine, a grandmother knitting.  "Thanks to training I received, I have learned to knit and sell clothes and earn an income to support myself and my grandchildren," she says.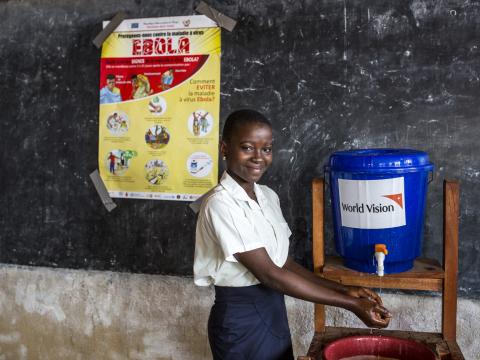 Protection through Hygiene
Teachers in the Democratic Republic of Congo have been trained to teach their students to wash their hands to prevent illnesses. Schools have also been equipped so children can wash their hands. 
"At school, they teach us how to protect ourselves against the illness. They teach us to wash our hands, not touch any one and not to eat fruit fallen from trees or bush meat," said Romiance, 12.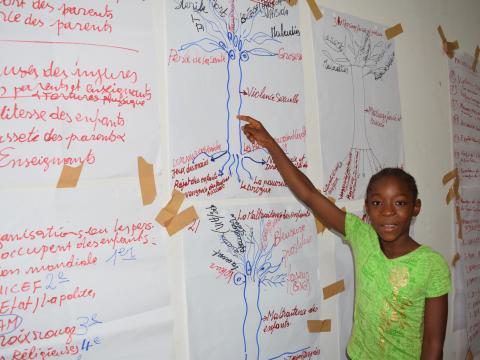 Children know their Rights
It is important for children to know both their rights and how to defend themselves. Here, Magnifique, 8, explains the five most common vilations of children's rights in the Democratic Republic of Congo including: economic exploitation, child abuse, traffic accidents, early marriage, and sexual exploitation.