Rwanda
We have been working in Rwanda since 1994. For the first six years, the key focus of our interventions was relief and rehabilitation for the close to 3 million people that were displaced because of the genocide. In the year 2000, we began long-term, child-focused area development programmes in different parts of the country, targeting vulnerable children and their families with interventions in the areas of education and child sponsorship; health and nutrition; water, sanitation and hygiene; and the economic empowerment of households.

Our more than 300 staff in Rwanda currently work in 23 out of 30 Districts, supporting more than 1.5 million people –especially children–through 26 area development programmes.
12.6 million
Population, total
10.1 billion
GDP (current US$)
Our Work
See how our programmes are improving the well-being of children, their families and their communities across Rwanda.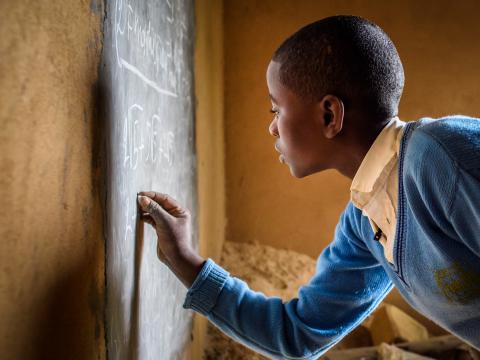 Improving Education
Our teams are working hard to make sure every child is not only attending school, but that they have the tools they need to succeed. In 2018, 84,413 students received learning materials (including starter kits and book). Also, some 100 community libraries were stoked with more than 10,000 new books, to help children fall in love with learning.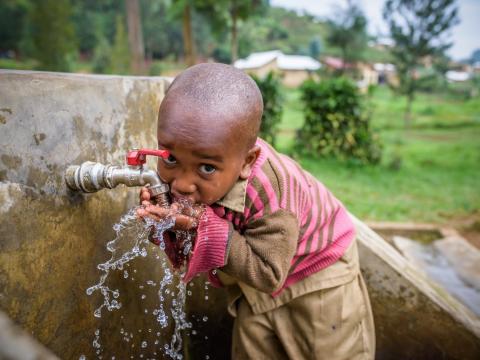 Clean Water = Healthier Bodies
Access to clean water and proper sanitation facilities are foundational for children to be healthy and enjoy their lives. We are working to make sure there piped water and/or rainwater harvesting systems in all communities so that children and their families can enjoy better health. As access to water and proper sanitation facilities has increased, reports of disease and illness have gone down proportionately.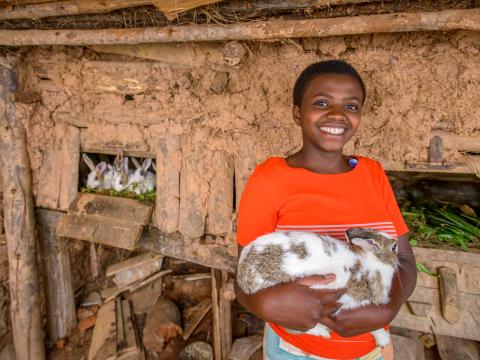 Empowered Opportunities
Our interventions in this sector intentionally target families with very low incomes and/or those whose production is not providing enough food/resources to meet a family's basic needs. We work with families by offering training in modern agricultural methods and new skills (such as breeding animals or sewing). Their new skills are multiplied through access to savings groups and/or microfinance institutions.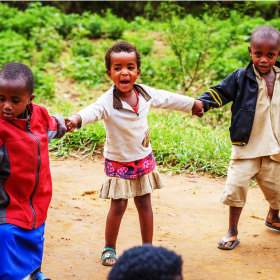 Working Together
To Protect Children in Rwanda
More than 250,000 children continue to be victims of child labour and sexual abuse in Rwanda. Join us as we work to change this situation.