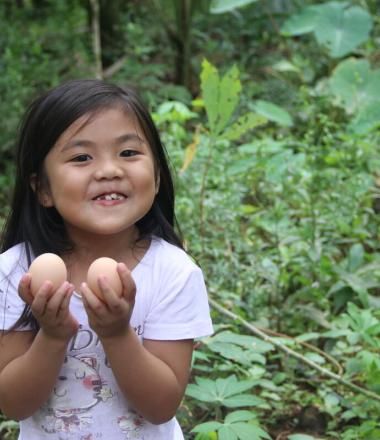 Breaking cycles of poverty
Around the world, the impact of extreme poverty on children's development is devastating.
World Vision is striving to end the cycle of poverty by 2030. This will enable the most vulnerable children to reach their full potential and enjoy life in its fullness. 
Economic Development
Productive & Resilient Livelihoods
Around the world, the impact of extreme poverty on children's development is devastating.  Approximately 356 million children – 1 in 6 children – are living in extreme poverty with less than $1.90 a day. 
Child poverty has long-term implications for their overall well-being. These include poor psychosocial and physical health, malnutrition, lack of education, social exclusion, and limited future employment opportunities. Children may be exposed to more violence, such as child labour and child marriage, as families and caregivers face economic difficulties.  This is due to increased stress and pressure to make ends meet. 
Predictions suggest that climate and disaster risk will push an estimated 325 million poor people into extreme poverty over the next decade. Children in the poorest and most fragile contexts face the greatest risk. 
In alignment with the Sustainable Development Goals (SDG), World Vision strives to end poverty in all its forms by 2030 to help the most vulnerable children to reach their full potential. We do this by:
Graduating the most vulnerable families out of extreme poverty

– so that very poor families become economically self-reliant and have the dignity and means to provide for their own children.

Strengthening food production, resilience and access to markets / financial services

– so that farmers can produce more, better and more sustainable nutritious food for household consumption and marketing purposes.

Promoting sustainable employment opportunities and market systems

– so that communities have

access to goods, services and employment opportunities through private sector partnerships.

Promoting women's economic empowerment – so that through 

women's 

economic advancement

, 

access

 to opportunities, services, resources, and 

agency

, including decision-making ability in households and markets, manageable paid and unpaid workloads, and well-being. Finally, World Vision promotes 

equitable systems

 where women can benefit from equitable policies, laws, institutional practices, and social norms.
Learn more about World Vision's Livelihoods programmatic approaches,
visit our Livelihoods Technical Library,
or contact us at livelihoods@wvi.org.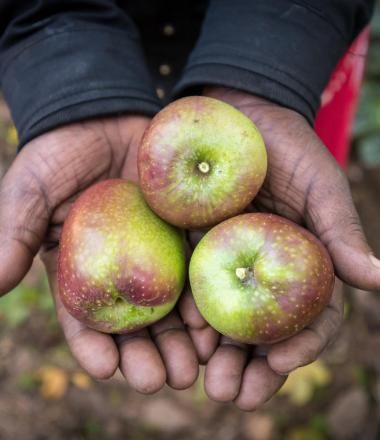 Building Secure Livelihoods
Featured Project
Children whose basic needs are being met can look to the future with hope. Our goal is clear: break the cycle of poverty.
We must focus on the most vulnerable - those that need help the most.
We can do this by strengthening families' ability to care for their children. Most of the world's extremely poor are smallholder farmers. Our Building Secure Livelihoods approach focuses on equipping and empowering them.
Every 60 seconds... a family receives the tools to overcome poverty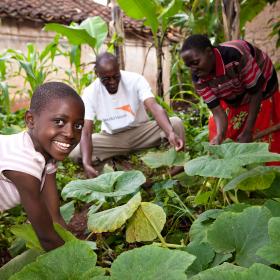 Livelihoods Technical Library
Take a look at our latest Livelihoods resources and programmatic tools below.