Vanuatu
World Vision works with communities in Vanuatu to help eliminate poverty and its causes. We opened our office in Vanuatu in the early 1980s and began education, training and income generating projects. We currently work in the four provinces of Tafea, Sanma, Shefa and Torba. World Vision is committed to implementing gender-equitable and disability-inclusive programming. Our projects have expanded to include water, sanitation, and hygiene, agriculture, economic development, addressing gender-based violence, promotion of healthy relationships, and disaster risk reduction and preparedness.
880.1 million
GDP (current US$)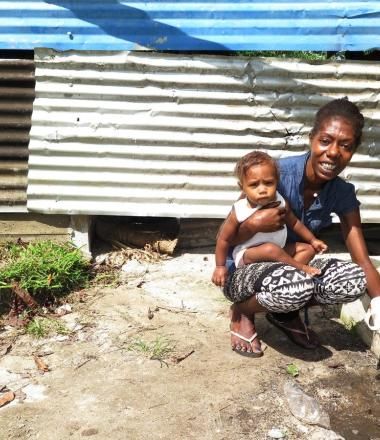 Ruru is happy to have water to drink when he wants
More water for all
When 11000 people were evacuated from Ambae, one of the biggest challenges was reliable access to water. World Vision arranged for water to be trucked in and installed water catchments to improve access to water.
Chief John shared, "World Vision has given us access to more clean water, helped us build new toilets and talked to us about water management and hygiene."
Rebuilding families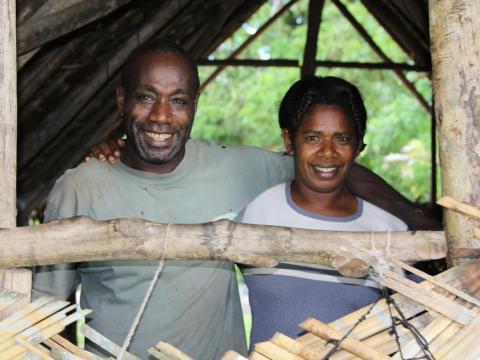 Rina and Henry
Rebuilding families
The REACH program taught Henry and his wife Rina to communicate their love and support for each other more openly.
*REACH - Relationship Education About Choices for Healing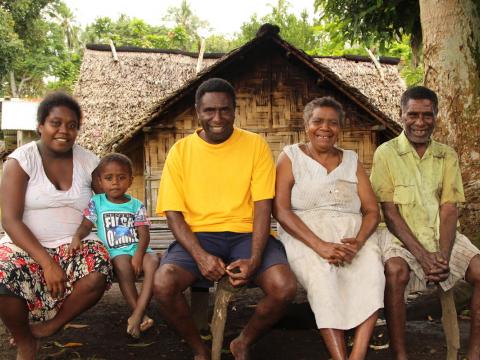 John's Family
Rebuilding families
John (centre) is the REACH project faith leader. His family (pictured) is proud that he champions gender equality.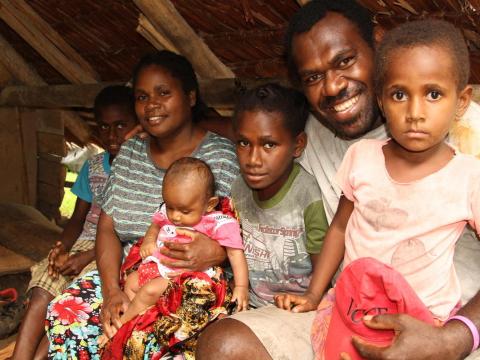 Jean and Tavock
Rebuilding families
Jean, his wife Tovock and their children are much happier now. Tovock (Jean's wife) says that life is better for the family now that Jean has reduced his violent behaviour at home and become more responsible in taking up daily family chores. Jean, father of four, appreciates the change that REACH has helped him achieve in his family and community. 
*REACH - Relationship Education About Choices for Healing
It takes the Pacific community to end violence against children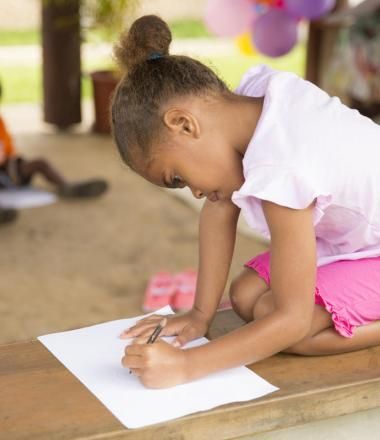 'RESPECT' campaign
Campaign launched for safer Vanuatu
World Vision launches its 'RISPEK' campaign. It aims to empower young people to take a stand against sexual violence.