Sierra Leone
Children in Sierra Leone face many obstacles including poverty and high rates of preventable diseases to survive. Additionally, the 11-year bloody civil war (which ended in 2002), devastating Ebola outbreak and the current effects of climate have left an already poor population much more vulnerable.
Our team has been working in Sierra Leone since 1996, during the civil war. We partner with local actors and the Government to improve the well-being of all children.
Through our  work in 25 Area Development Programs, we are striving to improve the health and nutrition, access to education and protection of all children as we empower families and communities to care for the most vulnerable children. 
7.7 million
Population, total
3.7 billion
GDP (current US$)
Our Work
See the impact our programmes are having in the lives of children in Sierra Leone.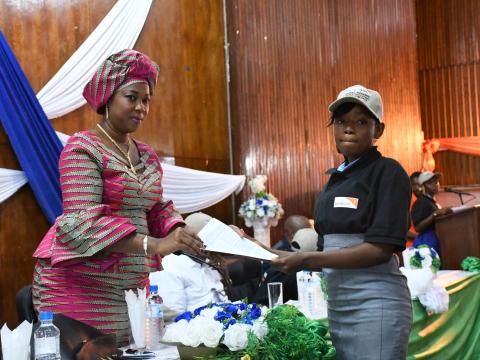 Policies to Protect Children
Sierra Leone's First Lady, Mrs. Fatima Maada Bio, brings the'It Takes a World" campaign Policy brief to life. In Sierra Leone, we are uniting top end sexual violence against children.  Barely 9 months after her commitment at the campaign, His Excellency Brig. Rtd. Julius Maada Wonie Bio, made a pronouncement to protect the life and liberty of Women and Girls by declaring a National State of Emergence on rape and sexual violence.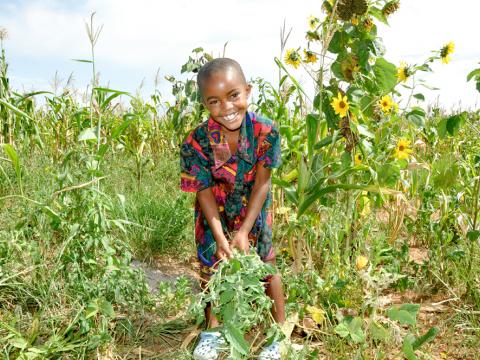 Think equal, build smart
Our teams, in partnership with other local and international organizations and government of the republic of Sierra Leone, celebrated the International Women's Day to create space for women and girls to contribute to national development using their own voice. World Vision sponsored children spiced up the morning procession with a special song and very strong messages on placards.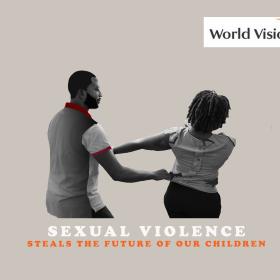 It Takes Us All To
End Sexual Violence
Children face sexual and gender-based violence. We are partnering with communities, government and other organisations to protect children.   Take action by signing our petition!