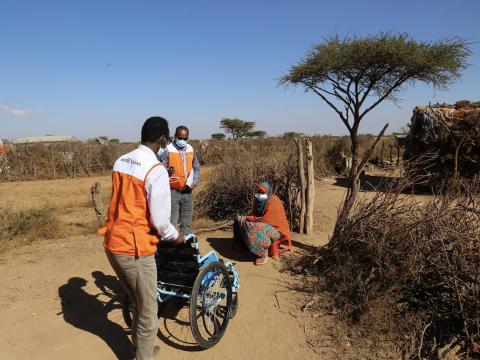 Disability inclusion during COVID-19
World Vision's community feedback mechanism benefits children with disability
Thanks to World Vision's Interactive Voice Response (IVR) feedback system, beneficiaries living with disabilities in Dacarta village now have a new reason to smile. Among other benefits, the initiative has informed provision of mobility aids to persons living with disability in rural areas, in order to enable them move around with ease.
Hear from beneficiaries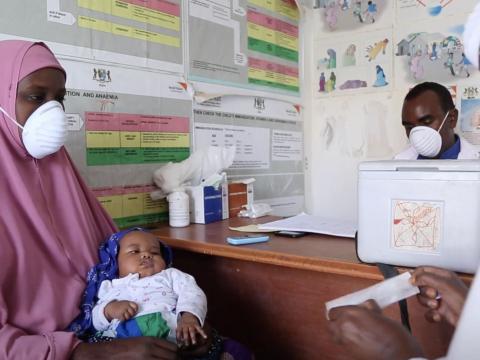 Partnering to support caregivers through health innovation
Even before COVID-19 struck, nearly 3.2 million Somalis lacked access to health services. The need for health systems that protect everyone has never been more urgent.
Through a pilot project brokered by the Response Innovation Lab (RIL) between OGOW EMR and World Vision Somalia, rural and urban health facilities have been supported to utilise innovation for medical records, health promotion, and immunisation uptake. 
Learn More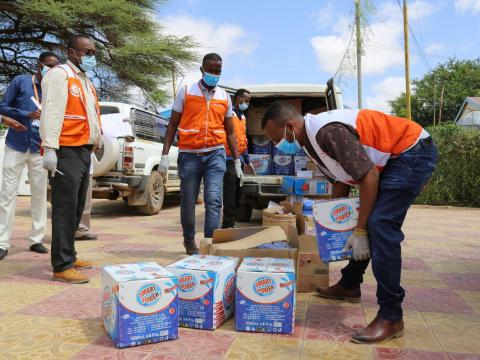 Protecting children and families in Somalia
COVID-19 Emergency Response Plan
World Vision is rolling out a COVID-19 preparedness and response plan in order to continue its life-saving operations in Somalia without exposing staff and the communities we serve to risks. In close coordination with local authorities, the World Health Organisation (WHO), and other partners, a number of key measures are going to be implemented in our coverage areas across the country. Our National Director breaks down our response plan.
Watch Video
Somalia
World Vision has been operational in Somalia since 1992. We have programmes in all the regions of the country.
We are dedicated to working with children, families and communities to overcome poverty and injustice, promote development and resilience. Our goal is to enhance the resilient well-being of 2 Million Children and their communities in Somalia by 2020.
Food Security and Livelihood, Health and Nutrition, and Water and Sanitation have been the three major foci for Somalia. However, we have been strengthening our programming on Education, Shelter and Protection.
14.6 million
Population, total
4.5 billion
GDP (current US$)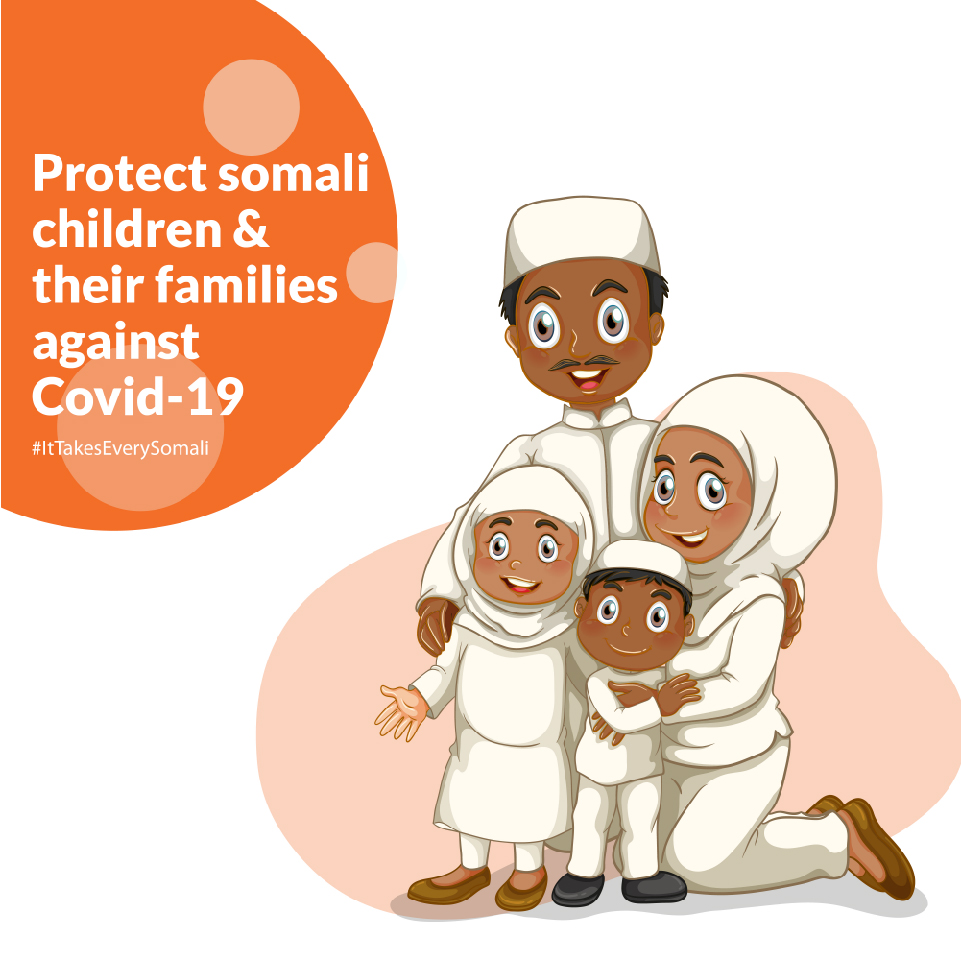 Innovating with partners in Somalia
by Lillian Omariba, Senior Communications Manager for WV Somalia
Great partnerships and innovation are helping to create awareness and dissemination of information in Somalia. This allows us to address the lack of context-relevant tools needed to communicate key COVID-19 messages on prevention, risk factors and recommended actions for the general public, frontline health workers, other caregivers, and vulnerable communities in particular.
Digital Attendance App (DAA), in Puntland, Somalia
Our Work
Through our work in various sectors, we are working to improve the well-being of 2 million children across the country.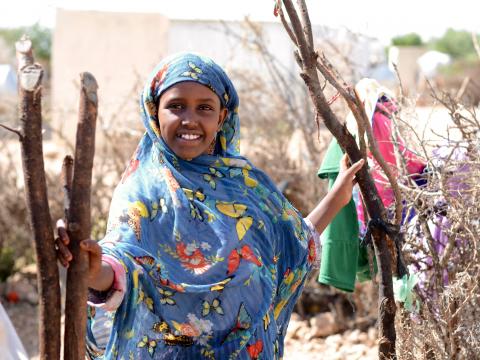 Somaliland Nutrition Project
Filsan, 10, smiles widely but her story is far from happy. She Lost her family in the severe 2-year drought in Somalia. They were forced to give up their agricultural way of life and moved to an informal settlement on the outskirts of Hargeisa. Her family lives with relatives there and rely on handouts from family members to survive.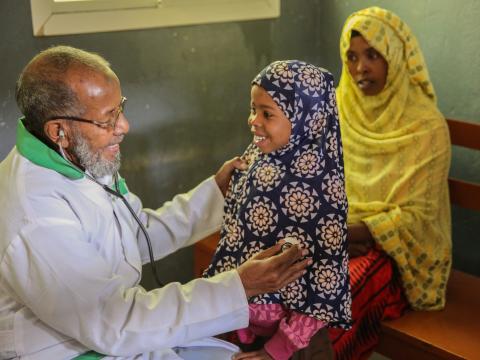 TB Control saving lives
Muha, 7, came to the World Vision-operated TB clinic for screening after having a persistent cough for a month.  Her mother knew Tuberculosis was a possibility after all her husband was recently diagnosed with the sickness. Thankfully after several tests, Muha received the good news that she did not have Tuberculosis and that she would be able to go home and continue healing there.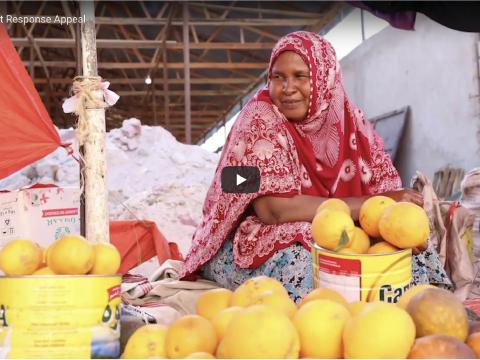 Funds Appeal
Desert Locust Response
See how  World Vision Somali Programme is responding to desert locust. The programme appeals for more funds to successful eliminate the desert locust in its area of operation
https://www.youtube.com/watch?v=rbhq-8yJJQ4&t=29s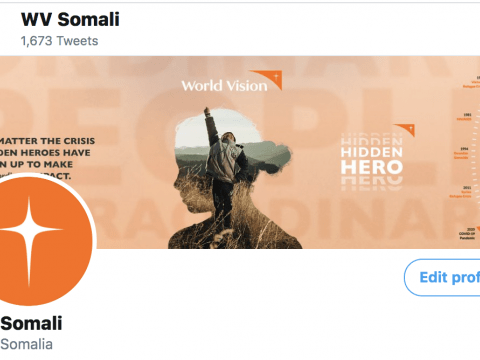 Follow us
WV Somali Twitter