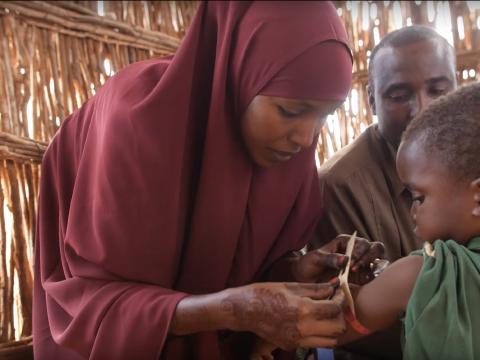 World Vision Partners to Support Health Needs of Displaced Somalis
Health workers help displaced families monitoring children's growth to prevent malnutrition and supporting the sick or those in need of attention. 
Watch Video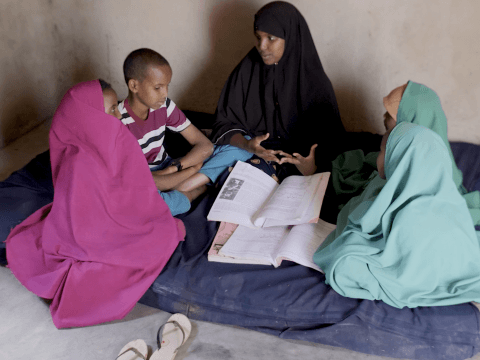 The Gift of Permanent Shelter Gives Displaced Somali Family a New Start
We are supporting displaced families who are returning to Somalia, providing initial stability through safe housing, clean water and sanitation. 
Watch Video
Somalia
World Vision has been operational in Somalia since 1992. We have programmes in all the regions of the country.
We are dedicated to working with children, families and communities to overcome poverty and injustice, promote development and resilience. Our goal is to enhance the resilient well-being of 2 Million Children and their communities in Somalia by 2020.
Food Security and Livelihood, Health and Nutrition, and Water and Sanitation have been the three major foci for Somalia. However, we have been strengthening our programming on Education, Shelter and Protection.
14.6 million
Population, total
4.5 billion
GDP (current US$)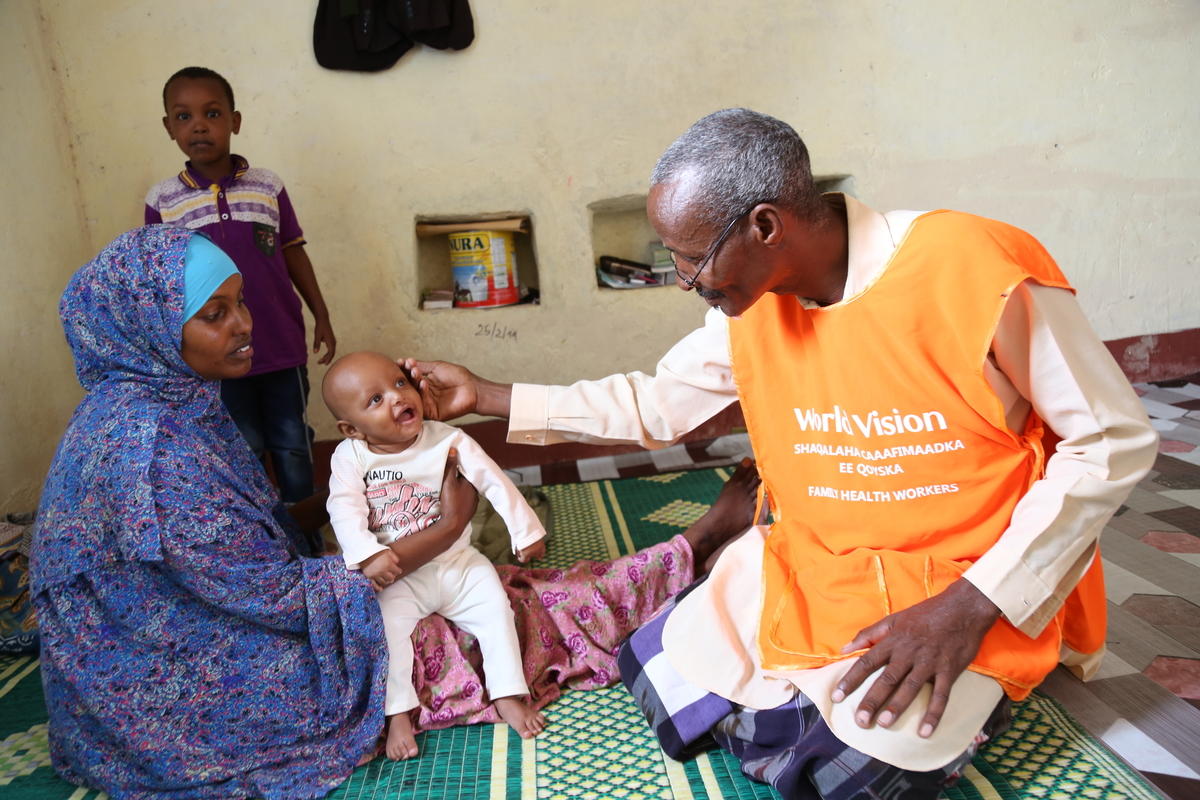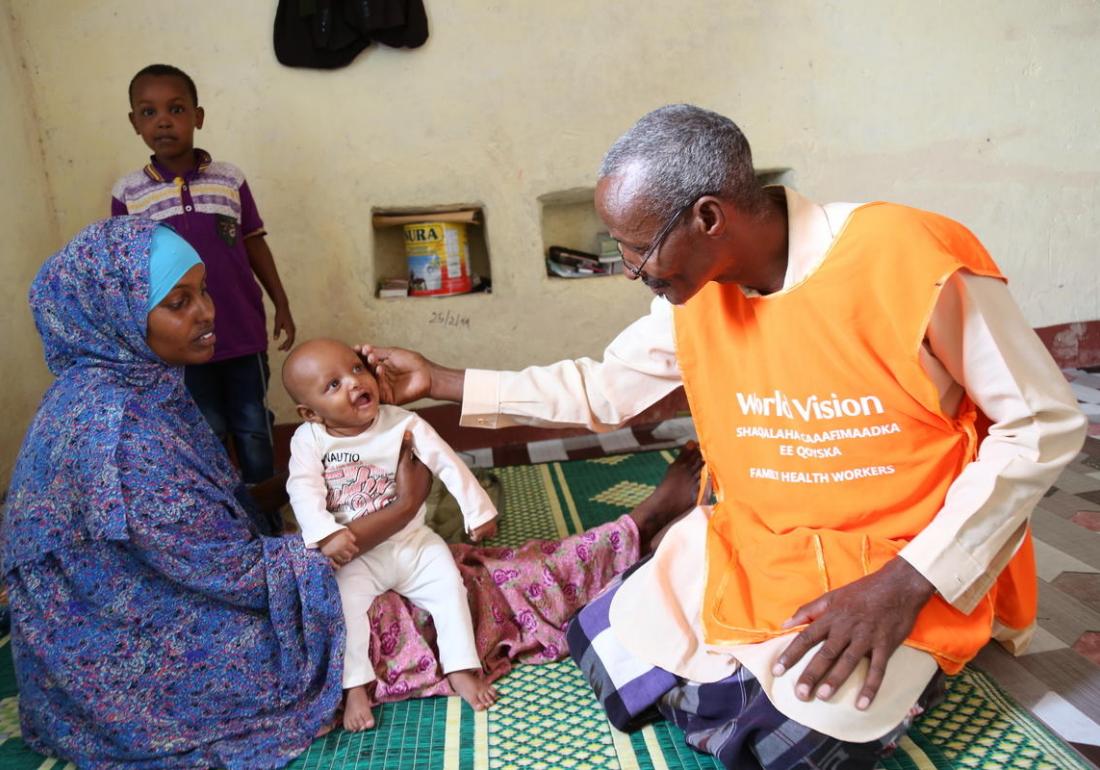 A pillar for his community – Dayib The Health Worker
Dayib Muuse Beegsi, 55, is a community health worker and a father of four. He lives in Kalabaydh village in the Awdal region of Baki district in Somaliland. As a community health worker in Kalabaydh, he visits between 2 - 4 families every day to provide health care services to expectant mothers and sick children. 
Responding to Emergencies in Somalia
Our Work
Through our work in various sectors, we are working to improve the well-being of 2 million children across the country.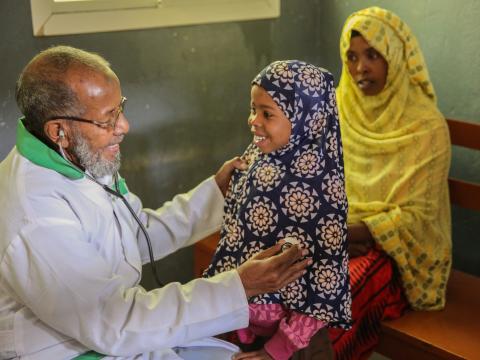 TB Control saving lives
Muha, 7, came to the World Vision-operated TB clinic for screening after having a persistent cough for a month.  Her mother knew Tuberculosis was a possibility after all her husband was recently diagnosed with the sickness. Thankfully after several tests, Muha received the good news that she did not have Tuberculosis and that she would be able to go home and continue healing there.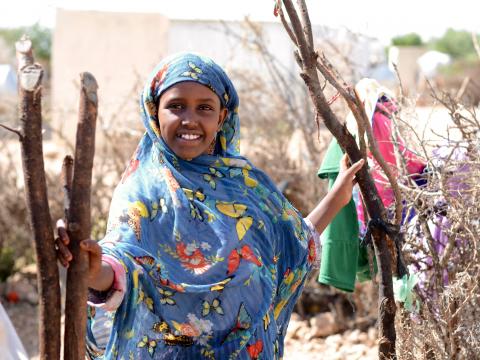 Somaliland Nutrition Project
Filsan, 10, smiles widely but her story is far from happy. She Lost her family in the severe 2-year drought in Somalia. They were forced to give up their agricultural way of life and moved to an informal settlement on the outskirts of Hargeisa. Her family lives with relatives there and rely on handouts from family members to survive.