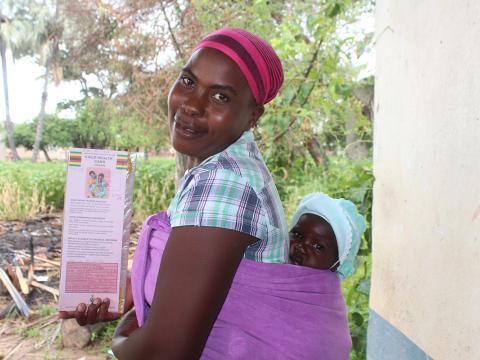 Improving Children's Health by Breaking Harmful Religious Practices
Through a partnership with the Pfizer Foundation, religious leaders and the government, World Vision teams in Zimbabwe are working to improve access to healthcare, especially for children under 5 years old in hard-to-reach areas.  
Learn More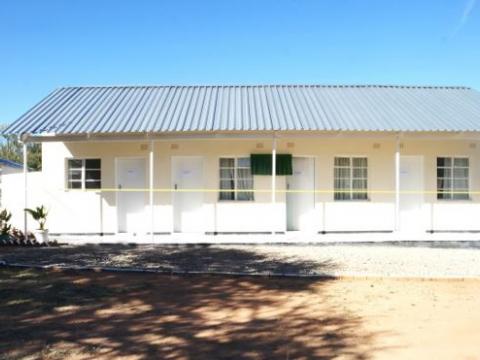 New Clinic commissioned at Fumugwe, Matobo District
With 12 babies born and no recorded deaths, the new maternity wing at Fumugwe Clinic is already contributing greatly to the well-being of the community. Walking nearly 30 kilometers to the nearest clinic was a constant struggle for community members in Fumugwe, Ward 18, often resulting in dire consequences for the ill, sometimes even death.
READ MORE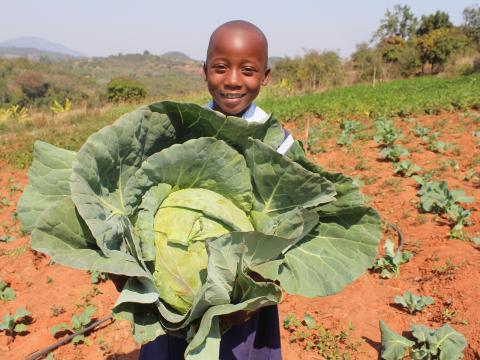 World Vision Zimbabwe Annual Report 2018
See the impact of our work had towards improving the well-being of children in Zimbabwe in 2018.
Read Report
Zimbabwe
World Vision began operating in Zimbabwe in 1973, primarily providing assistance to children's homes and offering relief to Zimbabweans in camps and institutions.

After independence in 1980, our focus changed to rehabilitation and small-scale development programmes as the country absorbed exiled and previously displaced groups.

Over the years World Vision has transitioned to large-scale community development programmes designed to address community needs, with a specific focus on children, using participatory planning approaches and ensuring sustainability.
Today, World Vision is the largest humanitarian organisation in Zimbabwe, operating relief and development projects across the country benefitting more than 2 million people each year.
14.2 million
Population, total
22.8 billion
GDP (current US$)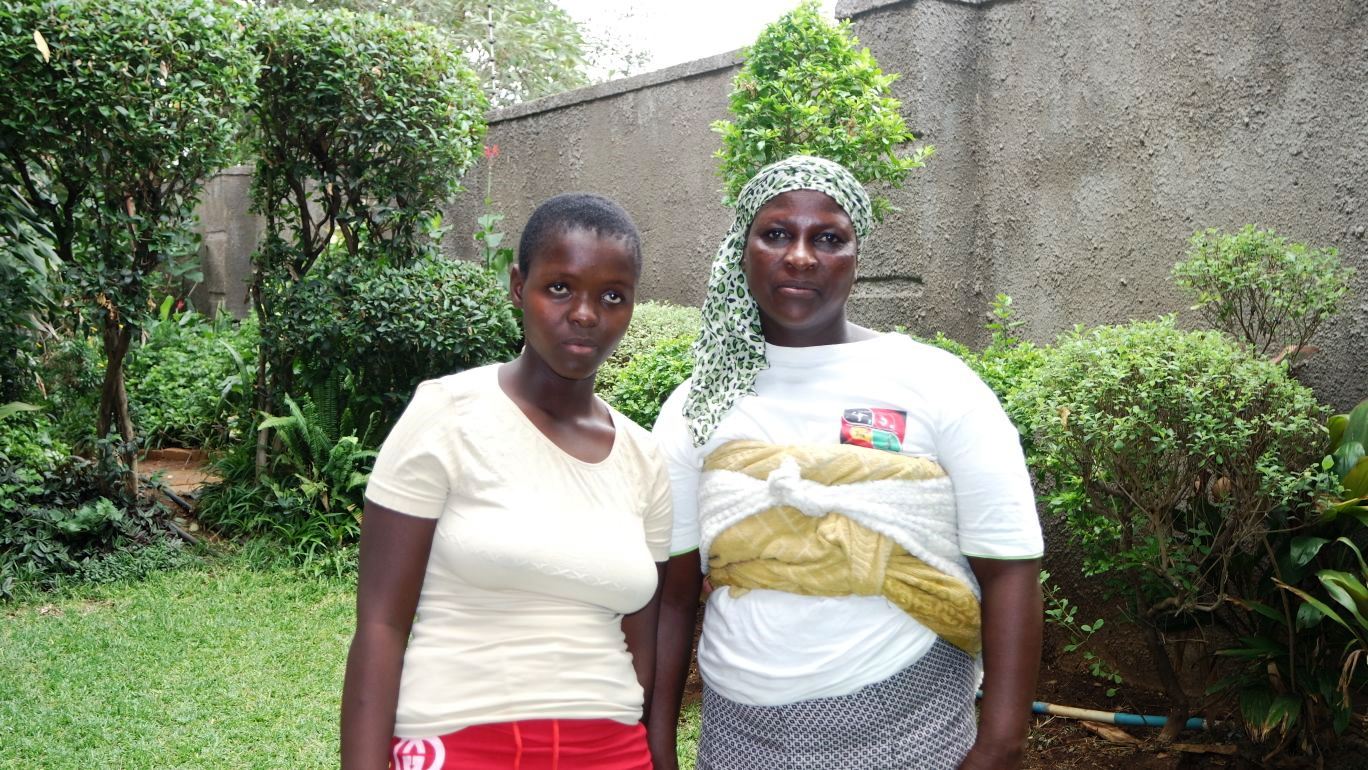 Volunteers Save Lives
UNFPA estimates that more than 2 million women in sub-Saharan Africa are living with fistula with 50,000 to 100,000 new cases added annually. Without access to timely, high-quality medical treatment, obstetric fistula leaves women and young girls leaking urine and often leading to chronic medical problems and other emotional challenges.
Our Work
Improving the lives of children, families and communities through development programming and humanitarian assistance.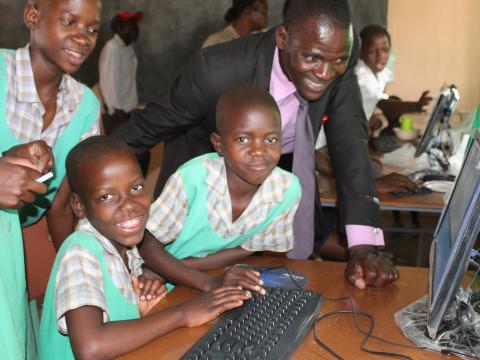 Education through E-Learning
The E-learning centre was constructed by World Vison's Hwange Area Programme, with support from World Vision Canada and Canadian-based Learning for Humanity. The project will benefit about 900 students. The centre provides learning solutions focused on teachers and learners from early childhood development (ECD) through tertiary level.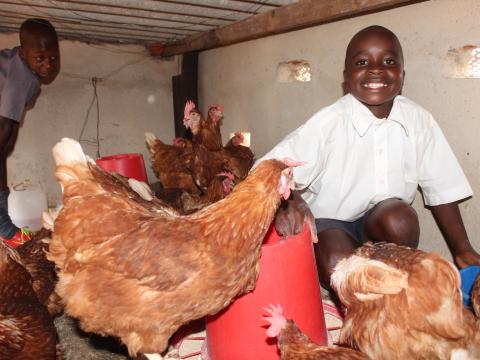 Empowering children's skills
Savings for transformation groups commonly known as Village Lending and Savings groups are one of the economic models being used by World Vision to empower women in communities across the country. Takwirira Savings and Producer group of ward 3 is one of the examples transforming the lives of rural women in Mutasa. Formed in 2015, the 12-member group has been pooling resources together to increase their ability to engage in economic activities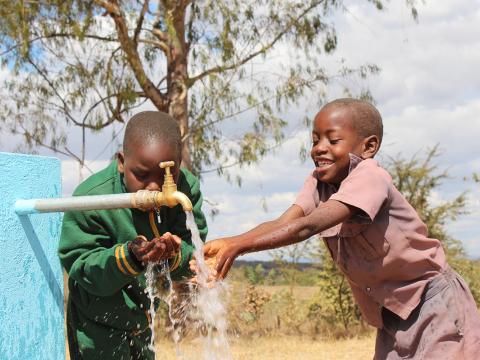 Clean Water for Students
In the photo, Taku and Theo are part of the 2,040 people and school children who are now able to access clean and safe water thanks to the rehabilitated Solar Powered Piped Water Scheme in Matsvitsi Area in Guruve district, Mashonaland Central Province, Zimbabwe.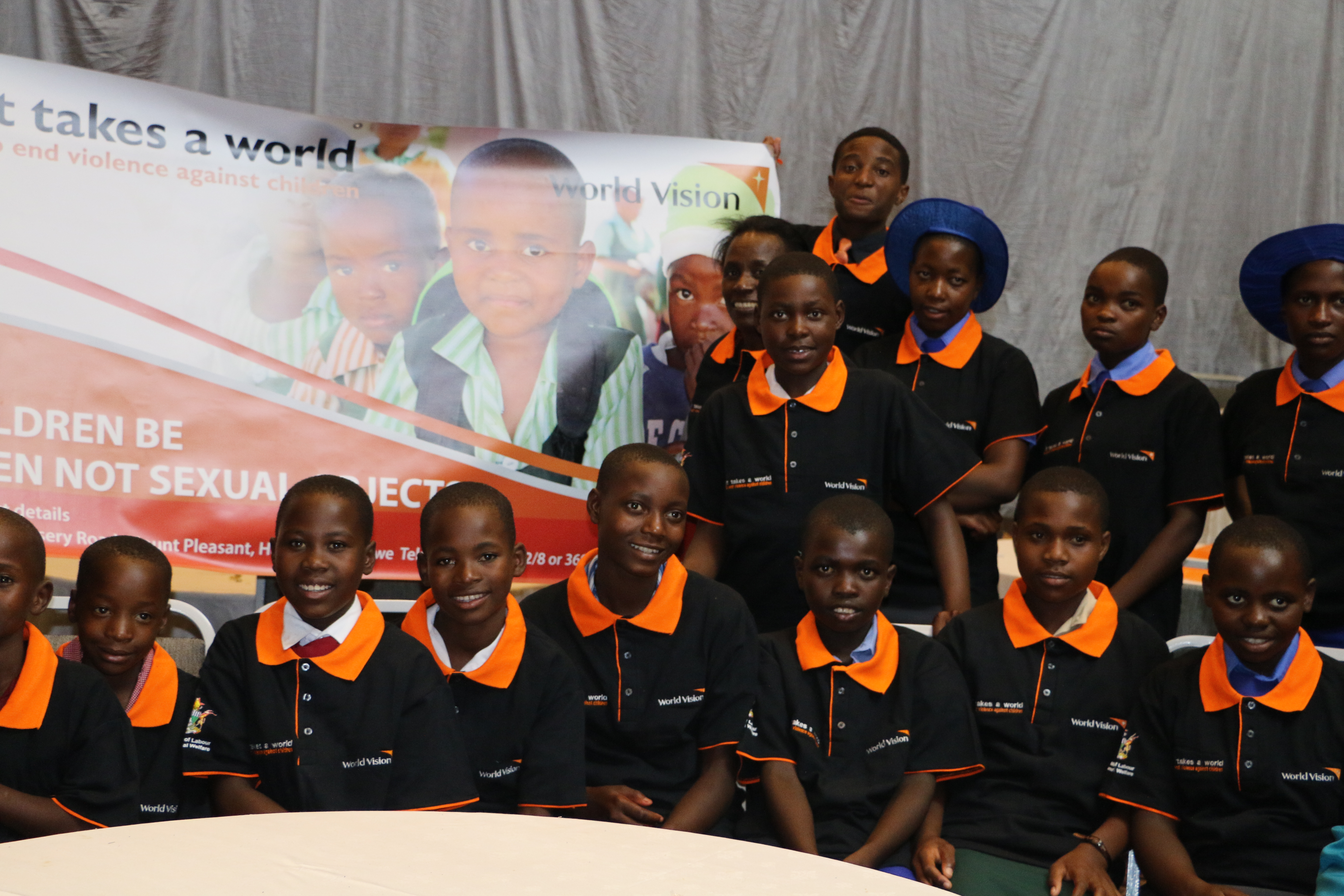 It takes Zimbabwe
to end sexual violence
Ending violence against children requires all of us. See how we are working to end sexual violence in Zimbabwe.