Nepal
World Vision International (WVI) Nepal is a part of the World Vision International global partnership operating in nearly 100 countries. WVI started its long-term development programme in Nepal since 2001 to contribute for well-being of children. At present, WVI Nepal has long-term development programmes in 16 districts (Udayapur, Sarlahi, Mahottari, Rautahat, Sindhuli, Kathmandu, Lalitpur, Lamjung, Jumla, Kailali, Achham, Doti, Bajhang, Dailekh, Jajarkot and Kanchanpur) across six provinces of the country with the goal to improve well-being of 0.8 million children, in particular the most vulnerable ones.
28.2 million
Population, total
29 billion
GDP (current US$)
World Vision International Nepal Impact Video 2022
Our Work
See the ways we are working with most vulnerable communities in Nepal to make a positive change.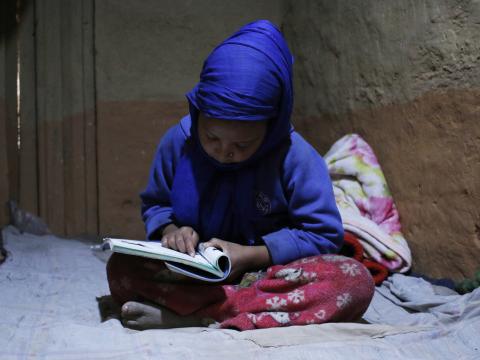 Education
Renewed interest in learning
While most children are able to recognise all the letters in the alphabet by the age of five, many primary school age children in Nepal are falling behind due to the lack of books and guidance at home. As a result, as many as 25 percent of children do not complete primary school and 20 percent of children repeat Grade One (Ministry of Education, 2014). World Vision is addressing this in Nepal through a comprehensive programme referred to as 'Unlock Literacy' that complements the National Early Grade Reading Programme of the Nepal Government. An important aspect of this programme comes in the form of a reading camp, a community-inclusive intervention that enhances learning outside of school.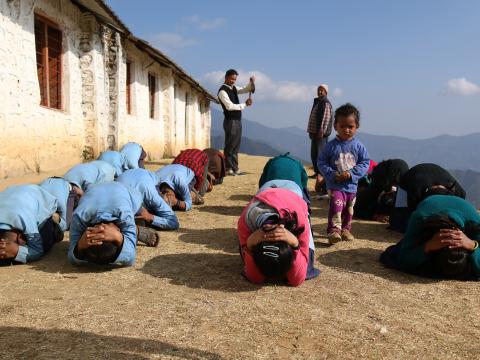 Promoting Disaster Risk Reduction
World Vision has been conducting training programmes on Disaster Management to various Educational Institution, primarily to generate awareness about unsafe building practices that can put children at risk.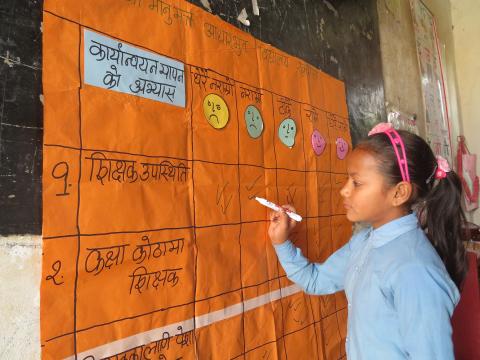 Making the dream of quality education a reality
As part of the CVA Initiative, children and community people were trained on public policy and services that are being offered by the Government. Equipped with this training, various services were then being evaluated and a plan of action drawn out by the communities themselves.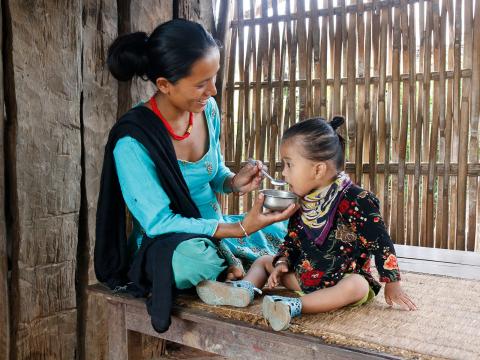 Alisha is healthy again
Alisha has been found underweight since birth and her mother Mana has been trying various ways to improve her baby's health. Mana decided to attend a Nutrition training programme organized by World Vision in Udayapur district, where she was trained in making low -cost nutritious meal for her baby. Cooking nutritious meal has helped Alisha gain weight and is now a healthy baby.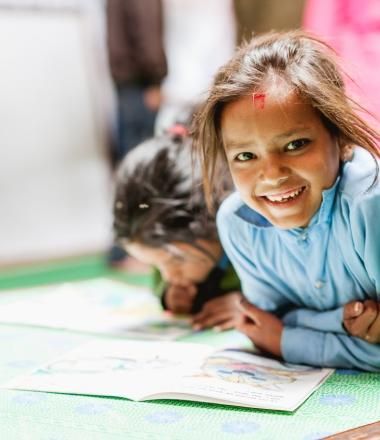 It Takes Nepal
to end child marriage
Child marriage is one of the biggest issues affecting children today, especially in Nepal. But it does't have to be this way.