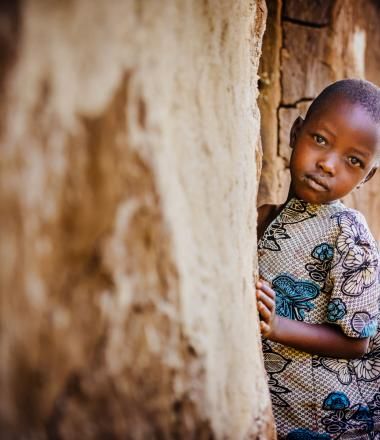 WORLD VISION'S STRATEGY
Our Promise
A Courageous Commitment to Vulnerable Children
At World Vision, we stand at the beginning of a new journey. The face of poverty is changing. We rejoice in millions of children moving out of absolute poverty and towards lives free of need and full of promise and seeing the real possibility of bringing extreme poverty to an end by 2030. But this will happen only if this progress reaches the children still struggling in difficult places around the world.
Our strategy is a promise to vulnerable children. At World Vision, we will relentlessly pursue our vision for every child, life in all its fullness and our prayer for every heart, the will to make it so. We will do this until girls and boys:
Enjoy good health and are protected from disease
Are educated for life and enabled to fulfil their potential
Are cared for, protected and participating
Experience the profound security of the love of God and others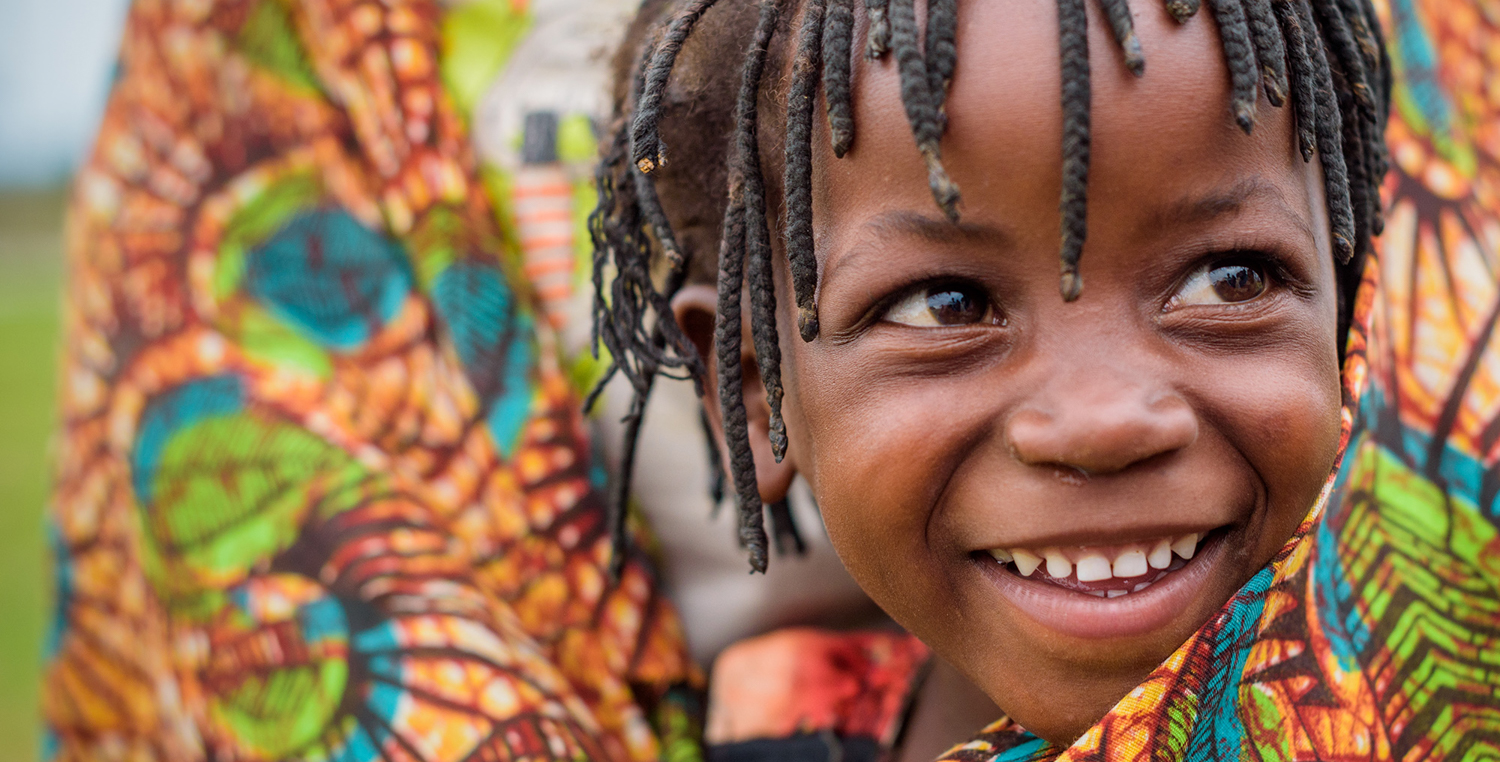 Our Bold New Strategy
World Vision recently launched a bold new global strategy called Our Promise 2030. We believe this is a way to fulfil our organisation's mission and deliver on the commitments made to the Sustainable Development Goals.
If trends continue, by 2030 the world's poorest children – suffering extreme poverty, high mortality and malnutrition – will be increasingly concentrated in fragile contexts and other hard-to-reach areas. Exposure to violence, exploitation and other serious human rights violations will be worldwide. As an organisation dedicated to reaching the most vulnerable children in the world, we must respond to the needs found in these difficult areas.
To be most effective in responding to these challenges, we are adapting how we work. Our new strategy sets out five imperatives to guide us over the coming years. These are listed on the adjacent page with greater detail and specific examples located throughout the document.
As we move further into this new strategy and examine our work, we will continue existing initiatives, re-scope programmes or stop projects that are no longer essential. And in support of the new strategy, we will also launch new efforts.
We will engage in these strategic imperatives in concert with challenging our own mindsets and behaviours as an organisation. Corporately and individually, we are committed to new areas of growth and development. We will do this as we work together to build brighter futures for the world's vulnerable children.
Our Promise: Building Brighter Futures for Vulnerable Children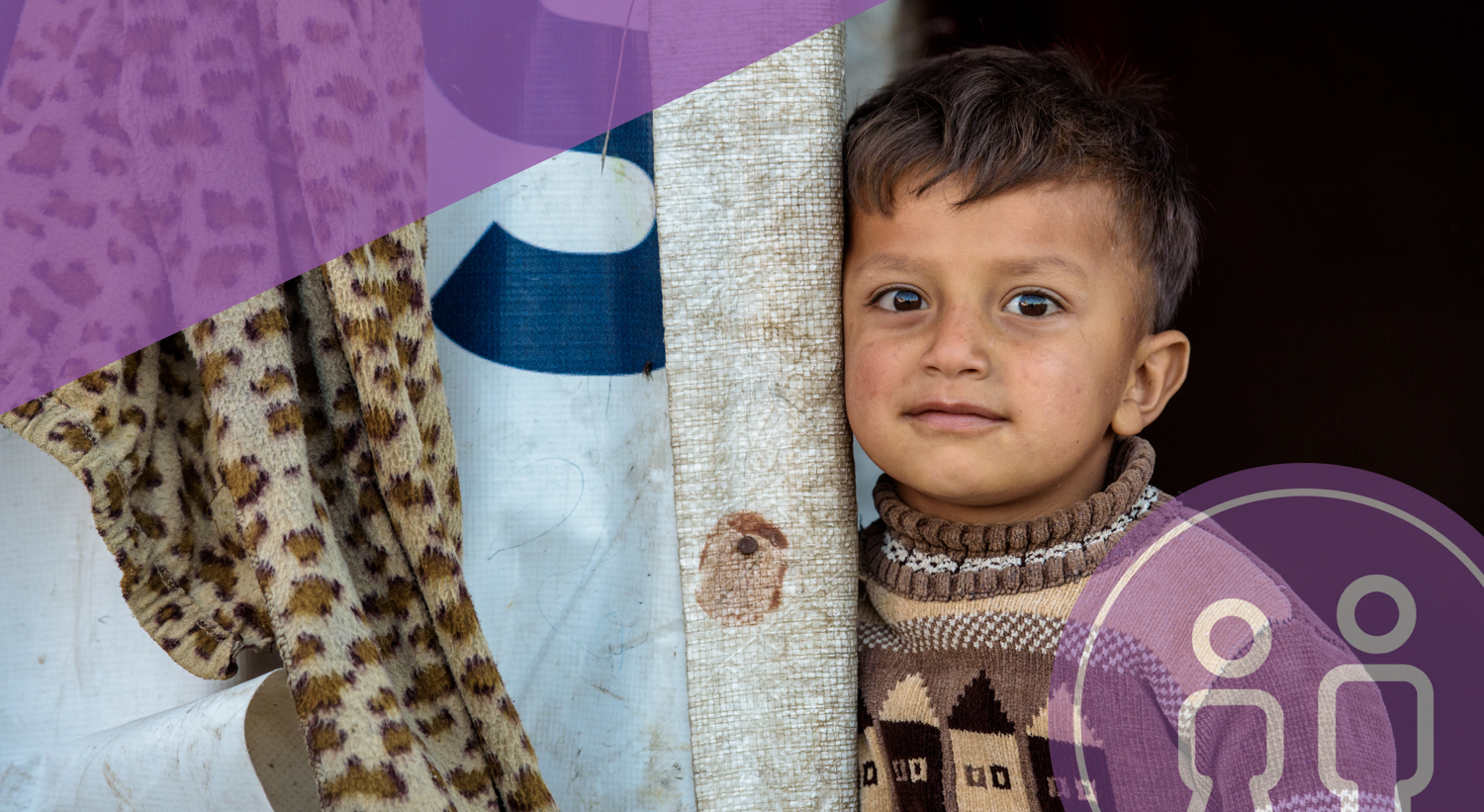 Deepening Our Commitment To The Most Vulnerable Children
Changing from primarily working in places where we are most comfortable and confident to shifting where we work, and how we allocate resources, towards the most vulnerable children.
OUR STRATEGY IN ACTION
Empowering children and communities to restore peace in Central African Republic
Children in the Central African Republic (CAR) have been living through cycles of conflict, instability and chronic poverty for decades. They live in a 'forgotten crisis' that has largely slipped off the international agenda and rarely makes it into the headlines. Yet half the population, some 2.3 million people, remain in need of humanitarian aid, including 385,000 internally displaced people and 12,700 who have fled the country.
Children are particularly at risk. According to UNICEF, one-third of school-age children do not attend school, and more than 40% of children under age 5 are suffering from chronic malnutrition. Sexual abuse and violence are ever-present threats, especially for girls, as is the recruitment of children into armed groups. United Nations figures estimate that some 13,000 children and adolescents are being exploited by armed groups in CAR.
To help children and young people take control of their lives following conflict, World Vision took an innovative approach by establishing a number of Peace Clubs. These clubs are part of a wider empowerment and peace-building programme. The clubs are overseen by local committed community members comprising representatives of youth groups, women's groups, religious leaders and village chiefs who collectively agree on the activities needed to help these children and young people. We then help the Peace Club organisers to design and implement the activities using a customised approach that effectively addresses individual and community needs. All activities are based on the principles of forgiveness, tolerance and reconciliation and include support for returning to school or acquiring vocational skills.
A key focus of the Peace Clubs is to restore trust across the community. Conflict erodes social structures and community relationships, which results in a lack of trust among those who had once coexisted peacefully, including children. By working together to develop community activities, they were able to understand other perspectives and find practical solutions to rebuild trust. In addition, this work has helped improve relations among the various ethnic and religious groups and to support wider efforts to bring peace to the area.
World Vision supplied the Peace Clubs with swings, slides and other recreational equipment to provide girls and boys with a safe place to play and act like children again. It also gives them and their families opportunities to interact with people from various backgrounds, promoting cross-community understanding.
Approximately 4,900 boys and girls have benefitted from the programme. All were from disadvantaged families and different faith backgrounds. Despite their personal histories and the violence they experienced, these children continue to demonstrate an incredible capacity for peace and tolerance.
This is one example of how we're deepening our commitment to the most vulnerable children.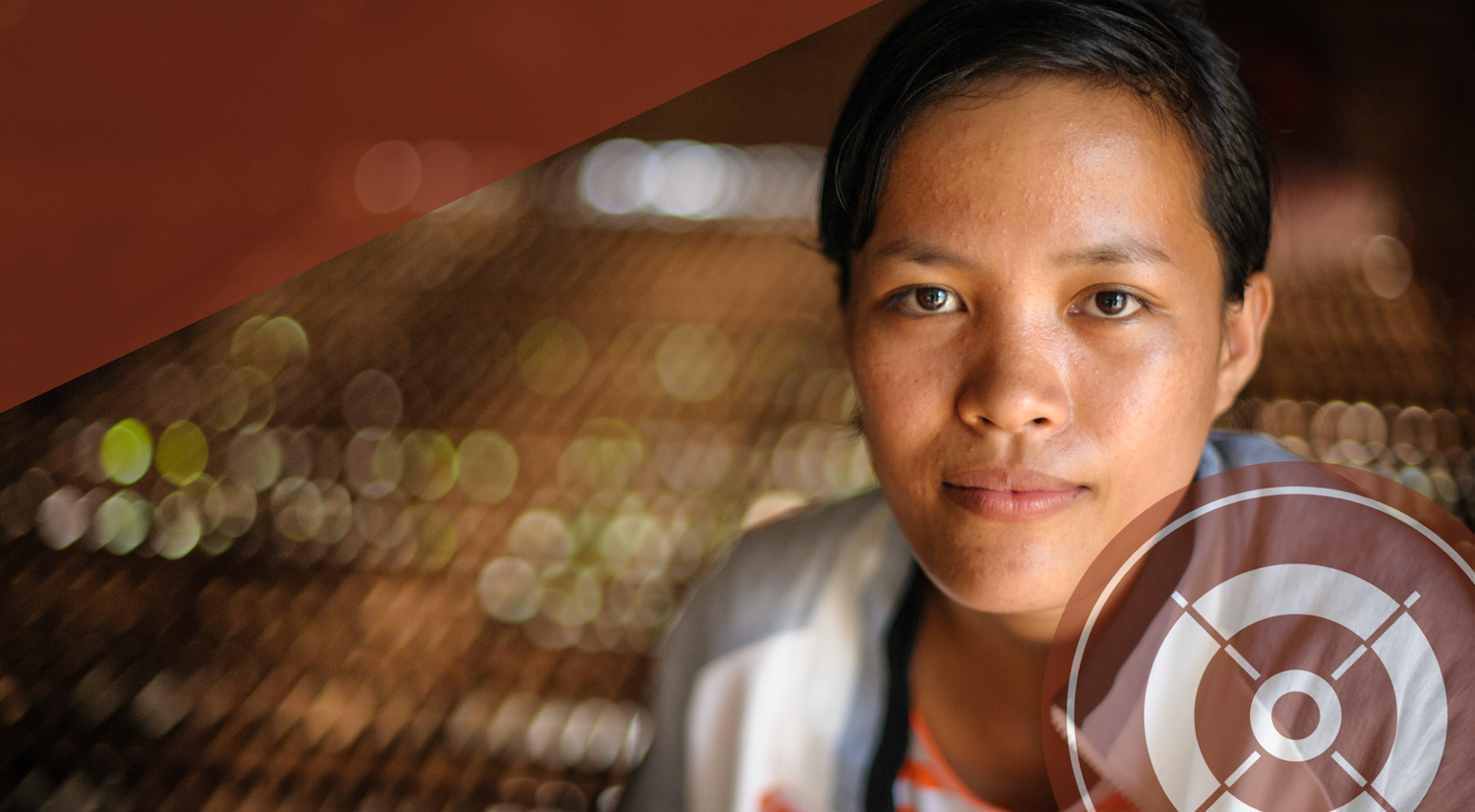 Focusing Our Ministry for Greater Impact
Changing from spreading our resources across a broad agenda to focusing on a limited range of programme types and sectors and to becoming excellent in each.
OUR STRATEGY IN ACTION
Smart thinking on hunger
As part of its commitment to ending extreme hunger, World Vision conducts food assistance projects in 39 countries that have helped 9.5 million people, including 5.5 million children and 5.1 million women and girls. Empowering women is one of the most important steps in ensuring children are nourished and households are resilient.
We achieved these figures through an innovative cash transfer scheme. Evidence shows that cash transfers can substantially improve the lives of extremely poor families as it gives them the flexibility to buy what they need most. We have committed to delivering 50% of our humanitarian aid through a cash-first approach by 2020. At World Vision, we use the latest digital technology to ensure fair distribution of cash, even in the most fragile contexts.
We also continued to speak on behalf of the hungry at the highest levels. This included our staff using the provocative report Where There Is No Food Assistance to ensure European Parliament members understood the devastating consequences of breaks in humanitarian funding.
In meetings with the United Nations World Food Program in New York and Rome, World Vision International President and CEO Kevin Jenkins stressed the importance of the world's faith communities as crucial partners in achieving a hunger-free world.
By focusing World Vision's ministry, we can experience greater impact.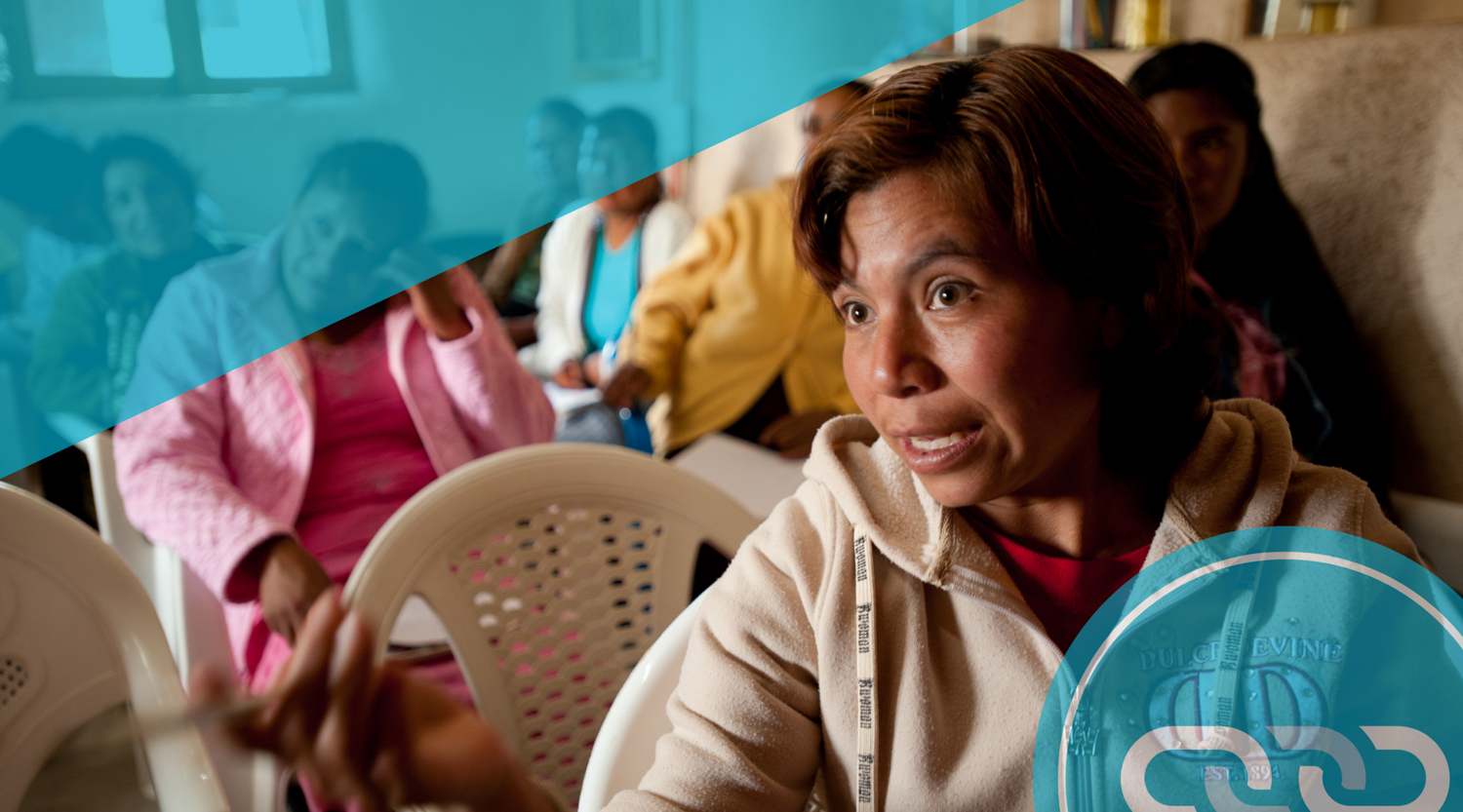 Collaborating and advocating for broader impact
Changing from largely working on our own, in our way, to partnerships, joint ventures and advocacy with those who share our goals.
OUR STRATEGY IN ACTION
The 'No Lost Generation' partnership
With more than 5 million children and young people already impacted by the ongoing conflicts in Syria and Iraq, there is a sincere reality that an entire generation is at serious risk of forfeiting their children. With the pressing need to get children and young people back to school and to protect them from the many risks they face daily, there is an urgency to find innovative solutions are urgently needed.
The 'No Lost Generation' partnership is doing just that through an ambitious multi-agency approach that puts the needs of this vulnerable group at the top of the agenda. The approach, embedded in national response plans, sets out practical ways for partner organisations to work together to expand access to education and psychosocial support. This ensures that children can interact safely with teachers and other children and assimilate without fear into their new communities. The initiative also supports child protection and youth engagement while promoting efforts to build social cohesion and peace.
At World Vision, we are taking a leading role in the initiative and are a co-lead with UNICEF of the regional working group. The two agencies work together to ensure coordination and consistency and to share good practices among 
all actors involved.
"We are proud to be a leading member of this coalition and can see the difference this coordination of programming is making to the lives of these children. Getting children back to school so they can continue their education in a safe and supportive environment is crucial to helping them recover from the devastation of war whilst ensuring they have hope for a brighter future," says Mark Chapple who heads the No Lost Generation initiative for World Vision.
At World Vision, we can have a broader impact when we promote effective collaboration and advocacy.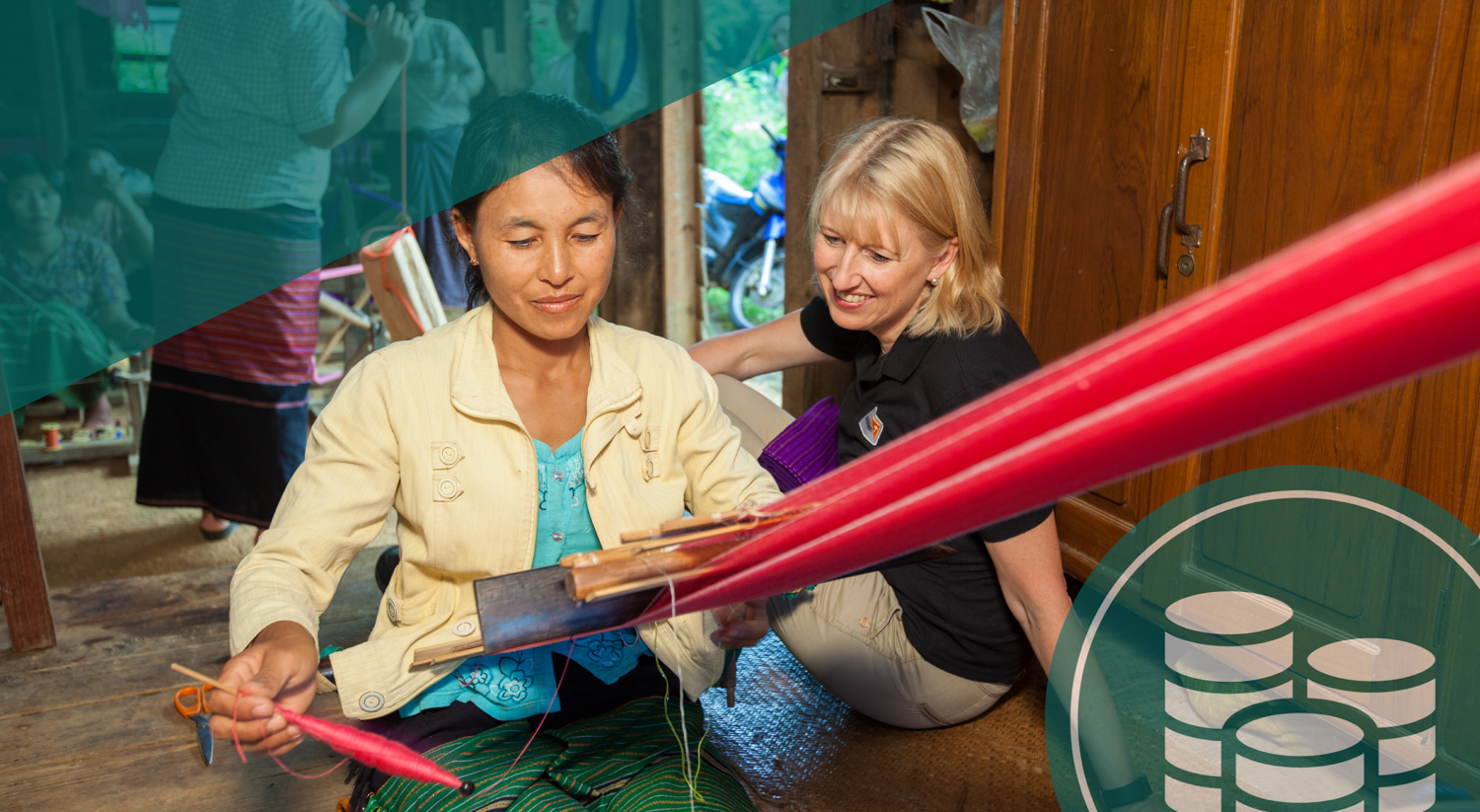 Delivering high quality, sustainable funding
Changing from a funding mix that no longer serves us well to raising the right funds from the right donors for the right programmes in the right places.
OUR STRATEGY IN ACTION
Child Sponsorship
At World Vision, everything we do in our child sponsorship programme has just one aim – the sustained well-being of children. Our vision of life in all its fullness for children means much more than them surviving. It means children are loved and valued, and they are growing strong in body, mind and spirit. Globally in 2016, more than 3.2 million sponsors contributed to changing the world in which their sponsored child lives. As further evidence of sponsorship's impact, for every one child sponsored, another four children participated in and benefited from our programmes.
To deliver these programmes, we partner with people and organisations locally, nationally and globally so that we can help change a child's world from the outside in and empower him or her to change their own world from the inside out.
Grant funding is bringing hope to communities
Thanks to the generous support from institutions, governments, multilaterals, foundations, and corporations, World Vision secured more than US$460 million in grant cash donations during 2016. This funding allowed us to deepen our impact in rural communities while expanding our presence in fragile contexts. Over the last four years, grant funding has enabled us to impact the lives of more than 20 million people through projects in 62 countries across seven regions. All these projects have helped to improve the well-being of children.
Grant funding helps us deliver projects to communities across the globe.
At World Vision, we aim to deliver a healthy mix of high quality, sustainable funding.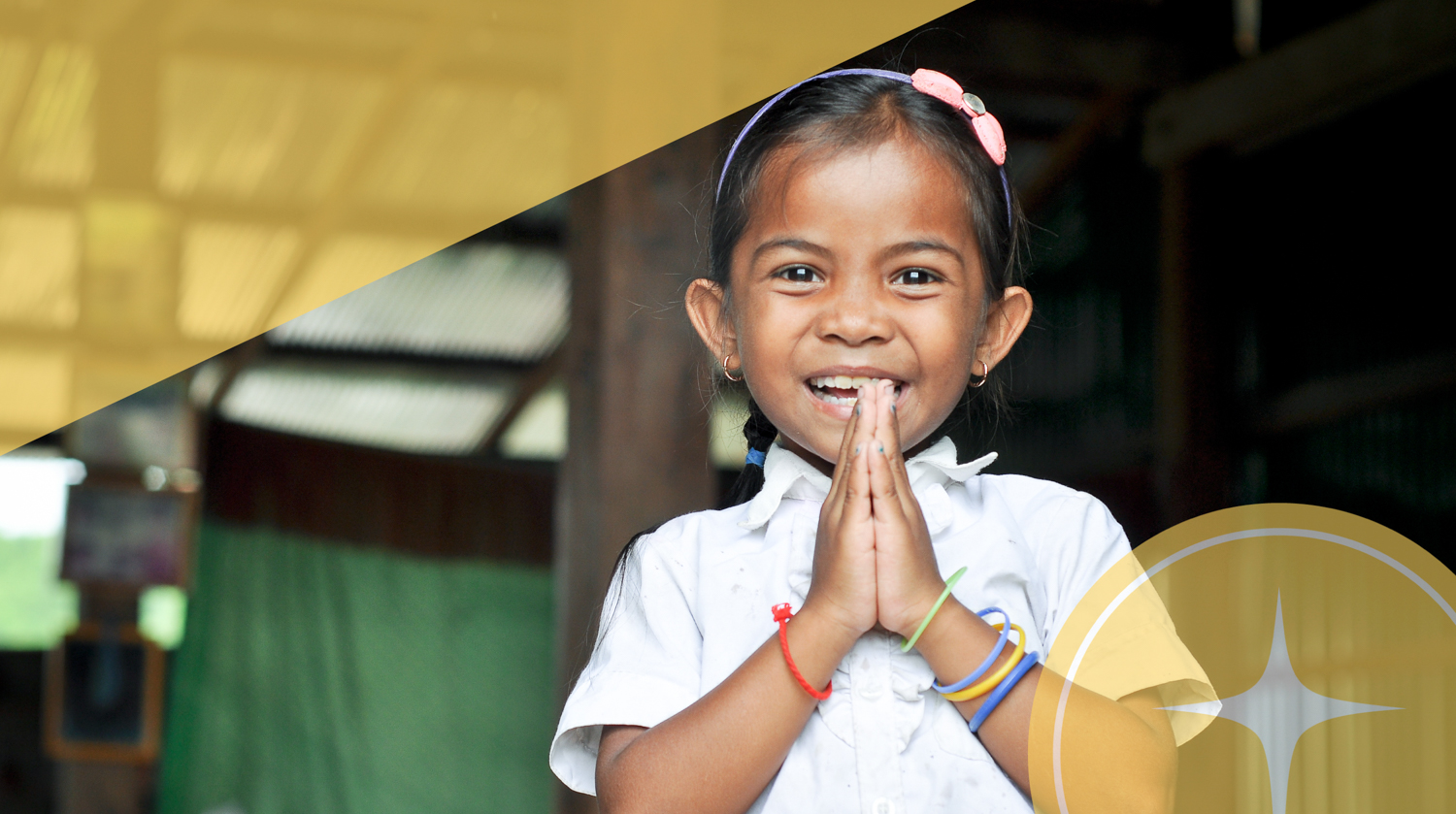 Living out our Christian faith and calling with boldness and humility
Changing from an identity and strength not yet fully utilised to living out our Christian faith in all we do in harmony with those of other faiths and none.
OUR STRATEGY IN ACTION
Faith leaders changing their communities
Faith leaders are uniquely placed to protect the rights and know the needs of the most vulnerable in their communities. They have profoundly deep, trusted relationships and links with the people and often determine which behaviours are prescribed or prohibited.
With such widespread influence, they can motivate changes in thinking, foster dialogue, set community priorities, ensure increasing competency in their congregations to meet community needs, and mobilise their congregations to do so. For these reasons, World Vision developed a targeted programme called Channels of Hope as a way to engage faith leaders on difficult and controversial topics.
The Channels of Hope programme focuses on celebrating positive values that support children living full lives while addressing underlying values and norms that are barriers to this. The programme operates in a number of countries and focusses specifically on issues of HIV and AIDS, maternal and child health, gender equality, and child protection.
By inviting faith leaders to attend workshops on these topics and allowing them to explore the issues from the perspective of their beliefs, the programme helps them understand the impact of their views and the opportunities they have to help their communities. World Vision also offers support in helping them make changes in their ministry and community.
Channels of Hope does not seek to proselytise or change people's religious doctrine, but rather to equip faith leaders to understand and apply their religious texts to social issues for the benefit of the most vulnerable people in their communities.
At World Vision we are called to live out our Christian faith with boldness and humility.