South Sudan
World Vision has been working in South Sudan since 1989, through our humanitarian work. Our operations cover four major zones: Juba, Upper Nile, Warrap, and Western Equatoria.
In 2022, World Vision's humanitarian assistance in the country has reached out over 2.3 million people in need, including 1.3 million children, through various initiatives such as food security and livelihood, health and nutrition, protection, education, water, sanitation and hygiene among others.
We were one of the few organizations that provided assistance during the war to the displaced populations in what was then the Southern Sudan region of Sudan, until after the birth of the Republic of South Sudan on 9 July 2011.
The widespread violence during the country's 5th anniversary of independence made the humanitarian emergency even worse. Food insecurity continues to plague over 7 million people and a recent UN report stated that an estimated 360,000 children under five suffer severe malnutrition.
Over the past years, South Sudan has been battling one of its worst food insecurities. The East Africa Hunger Emergency Response in South Sudan has a target of 1,706,704 people, approximately 90,000 of these are internally displaced persons (IDPs). It spans over an operational area covering four of the 10 states in South Sudan, most critical are the areas that are now facing serious flooding mostly in Upper Nile, Warrap, and Northern Bahr el Ghazal states.
The Hunger Crisis: South Sudan battles one of its worst food insecurities
Our Work
Join World Vision's journey working in a fragile context such as South Sudan
Education Cannot Wait
Education is among the hardest hit sectors when COVID-19 hit South Sudan in 2020. As soon as the lockdown was imposed and schools were close, many children felt doors to their future closed. A UN report estimated that around two million children in primary and secondary schools were deprived of learning opportunity. The report further states that this is in addition to the over 2.2 million who were already out of school due to poverty and many other reasons plaguing the country.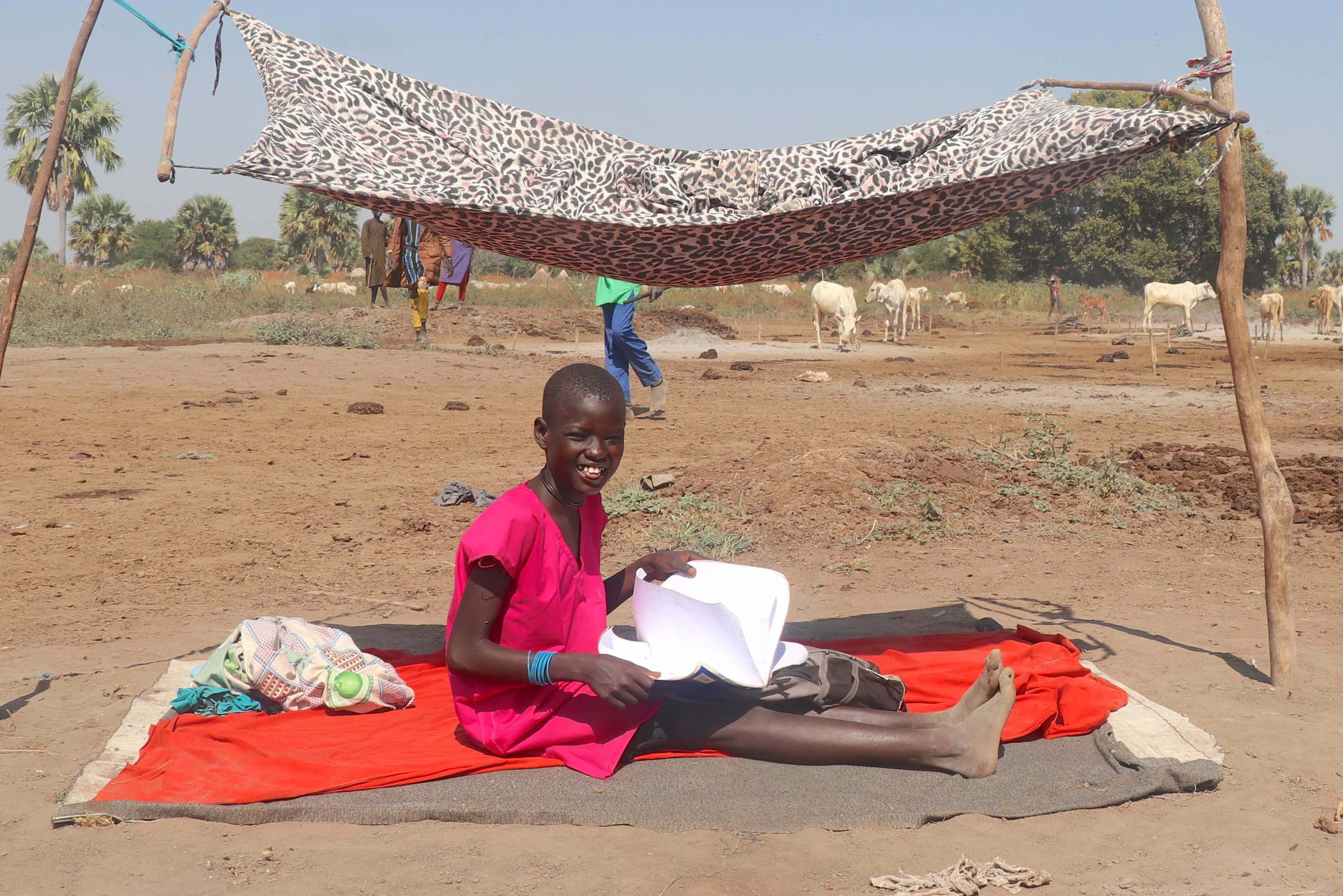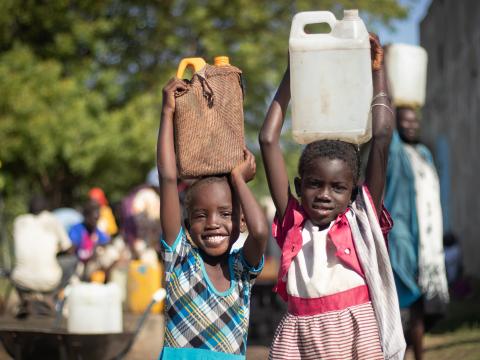 Water is Life
We have provided over 212,000 people with clean water in South Sudan. Apart from promoting good health and hygiene, these girls will no longer have to walk for miles to get their supply. It is right next to their houses.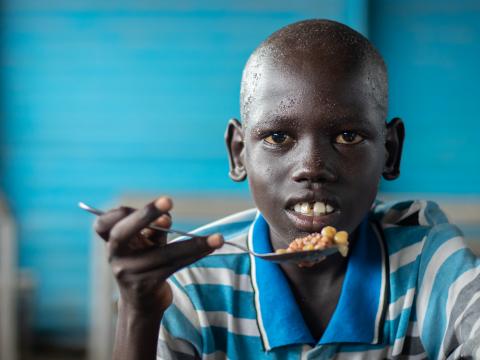 Healthy Food
With hot and healthy food served in school meal program, children like Kon can focus on their studies and learn more. It looks yummy!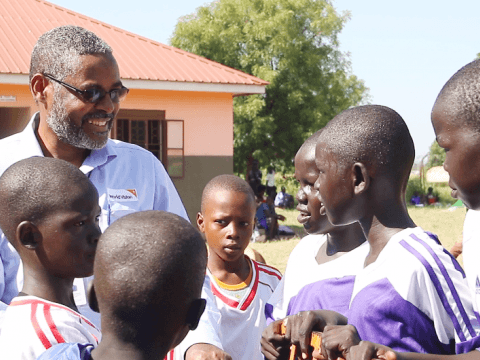 Staff Commitment
World Vision has over 1,000 staff working in four zones in South Sudan: Juba, Upper Nile, Warrap and Western Equatoria. Working in a fragile context not only requires competence and skills it also requires commitment and courage.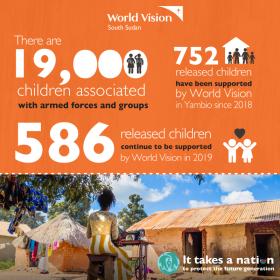 It Takes A Nation
To Protect a Future Generation
More than 19,000 South Sudanese children are associated with armed groups and the long-running conflict. This has to stop. Watch Nancy's story.